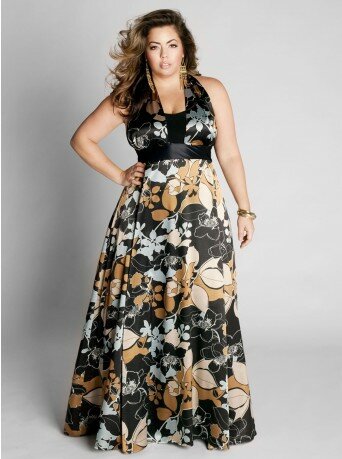 Over the past couple of weeks, as I have previously noted on the Scoop, IGIGI has added a number of gorgeous new gowns to their inventory. In fact we've already looked at two in particular, the Dangerous Liasons dress, and colorful Eos Goddess Maxi dress.
Yesterday IGIGI unveiled Yuliya Raquel's latest creation, the Diana Goddess dress, a truly gorgeous piece. Now I have to admit I am not a big fan of maxi dresses. I love how they look on some women, but I don't like them on myself in particular. I think they make me look bigger, and I don't think I am tall enough to pull off a dress like that. But that's just me, and it doesn't take away the fact that this dress is lovely. It features a halter neckline, and the print of the fabric is a truly original one.
What do you thin of this dress ladies? Are you a fan of maxi dresses, or not?