Archive for February, 2010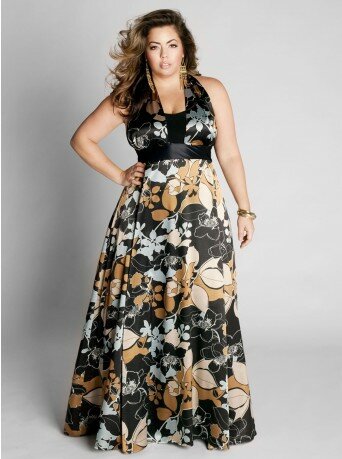 Over the past couple of weeks, as I have previously noted on the Scoop, IGIGI has added a number of gorgeous new gowns to their inventory. In fact we've already looked at two in particular, the Dangerous Liasons dress, and colorful Eos Goddess Maxi dress.
Yesterday IGIGI unveiled Yuliya Raquel's latest creation, the Diana Goddess dress, a truly gorgeous piece. Now I have to admit I am not a big fan of maxi dresses. I love how they look on some women, but I don't like them on myself in particular. I think they make me look bigger, and I don't think I am tall enough to pull off a dress like that. But that's just me, and it doesn't take away the fact that this dress is lovely. It features a halter neckline, and the print of the fabric is a truly original one.
What do you thin of this dress ladies? Are you a fan of maxi dresses, or not?
With tunics being so popular this season, it's easy to focus on the chic, global or otherwise trendy looks. However tunics can also have a classic and sophisticated appearance. Luxury fabrics such as cashmere and silk offer warmth as well as superior softness and comfort. Many of these fabrics can even be hand washed cutting down dry cleaning costs. These fabrics are flattering, drape beautifully and can easily go from office to dinner. Neutral colors such as ivory and taupe give the ensemble a simple yet elegant look.
If a casual appearance is preferred, select lounging pants or leggings. Accessories should be a metal of choice such as gold or silver. An earthy look can be achieved by adding leather with metal accessories such as a silver pendant on a leather necklace. Simple and complimentary handbags complete the outfit. A scarf either worn in the hair or casually around the neck adds a bit of detail without going overboard.
If a business casual look is better suited, slacks without pleats are perfect. Palazzo pants also work very well for a classic look. These are slacks or pants that are form fitting at the waist, hip and upper thigh with the legs becoming wider. They are neither bell bottoms nor flares. Usually, palazzo pants are made of stretchy or forgiving fabric making them very comfortable. High heels in any height work for most slacks and the tunic ensemble is no different. Accessories can usually be a bit bolder due to the simplicity of the outfit.
An evening look can easily be achieved by adding a bit of sparkle to the outfit. Monochromatic themes with a punch of metallic contrast work best for a semi-dressy look. This can be done with adding a gold or silver scarf, matching high heeled shoes and jewelry. It's that simple.
Using tunics for creating a classic look can be very simple. They are versatile enough to take you from the office, to errands to dinner. Tunics can even keep you in luxury while lounging around the house. With tunics being this year's hottest fashion trend, it's easier than ever to find one perfect for that classic look.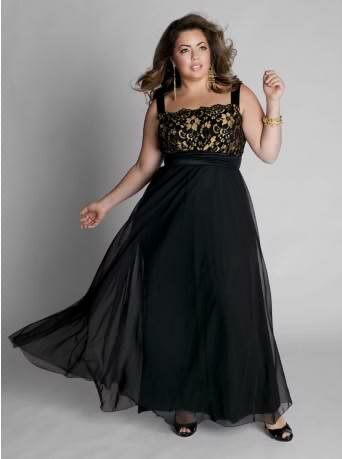 IGIGI has been adding gorgeous dresses to their inventory over the past few weeks, and their latest addition is no exception. Their newest arrival has been called Dangerous Liasions, a show-stopping stunning luxury gown.
It features a stretch lace bodice with scalopped edge, coupled with an empire waist full width chiffon skirt with 6 gores.
It's available in either black and gold, or black and purple. It retails for $162 and is currently available in sizes 12 to 32.
A few weeks ago I posted about two pairs of Evans shoes I bought from eBay at a really low price. Well they both arrived last week and I love them! So I thought of updating you on this, and post a couple of pictures to show you the shoes, and how they fit.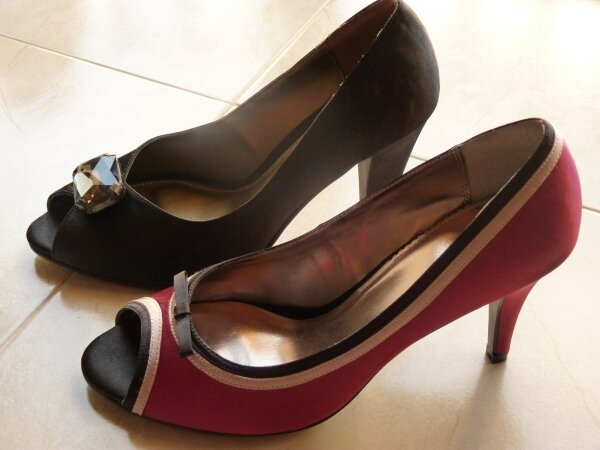 The pink shoes are gorgeous. I wore them for the first time yesterday at a dinner party. I paired them up with a black knee length dress I have from Torrid, a fuchsia coat I have from Marks & Spencer, and a black clutch bag. They are very comfy, slightly too long, but perfect from the width. A number of people commented on how nice the shoes look, so needless to say I'm very happy with this pair!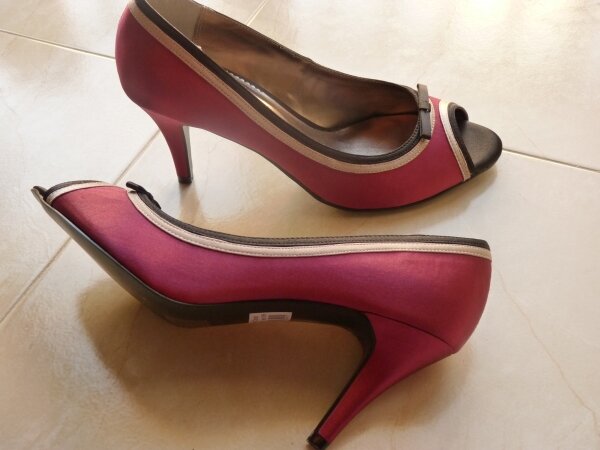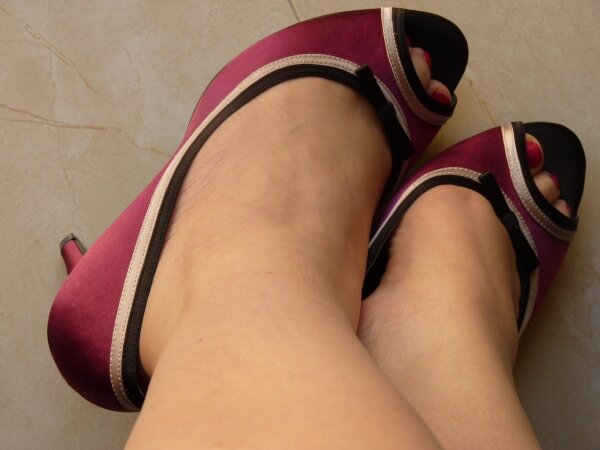 Now it was a bit of a bumpy ride with the black shoes. They were from a different seller, and when I got them I realized they had sent me the wrong size! They sent over a size 6 instead of 8. So I quickly contacted the seller, shipped them back, got quickly refunded for the shipping costs, and a few days later my size 8 pair arrived in the post. So a little hassle, but a very happy ending. These shoes fit ever so slightly tighter than the pink ones, but are comfy as well. I haven't work them out yet, but believe me I will soon!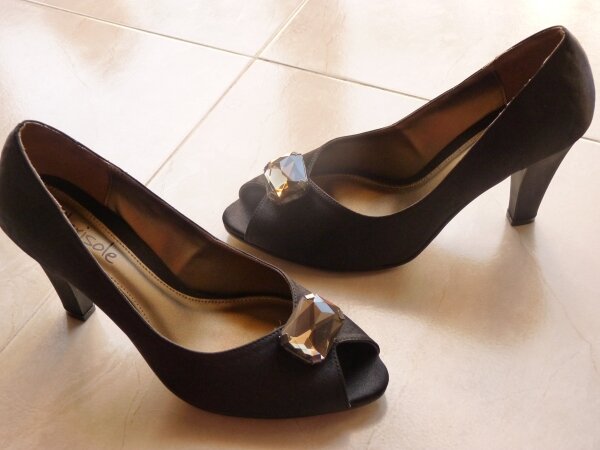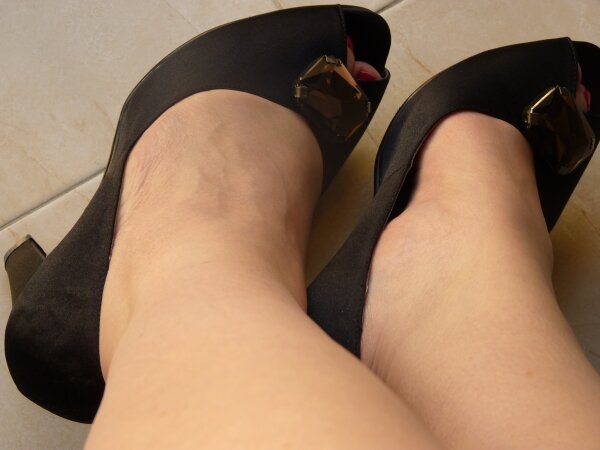 Today Torrid has launch these time limited offers, which let you save up to $60 on your order! Here are the details:
Get $20 OFF when spending $100 or more. Use coupon code SPRING20.
Get $40 OFF when spending $150 or more. Use promo code SPRING40.
Get $60 OFF when spending $225 or more. Use coupon SPRING60.
These offers are running now, until 21st February, 2010.
Last week I introduced you to the new swimwear collection from Monif C. Today I'm sharing with you a video where Monif herself goes through her swimsuit collection, pointing out some features included within her styles, and explaining also that yes, these are real swimsuits which you can wear in real water! Also check out an actual Monif C client wearing the 'St Tropez' fringe swimsuit in fuchsia.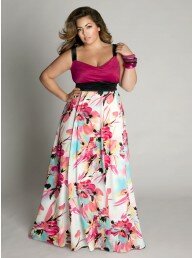 IGIGI has just unveiled a gorgeous addition to their dresses collection: the Eos Goddess Maxi Dress.
Forming part of IGIGI's Limited Collection this stunning gown will definitely help you make a lasting impression, wherever you choose to wear it.
This fully lines dress features a stretch bodice with a very flattering sweetheart neckline and an empire waist-line. The straps are nice and bra friendly and the tie-around belt ensures a perfect fit.
The gown retails at $168 and is currently available up to size 32.
Gabourey Sidibe has rose to stardom after her powerful performance in the movie Precious. Over the past weeks I have taken a look at some of Gabby's fashion choices, and have discovered that we share some favorite designers! In fact I've seen Gabby wearing Monif C, as well as SWAK Designs dresses. Whilst browsing around online, I've also noticed that Gabby loved IGIGI and Torrid dresses… here she is wearing two gorgeous dresses from these online stores, at red carpet events.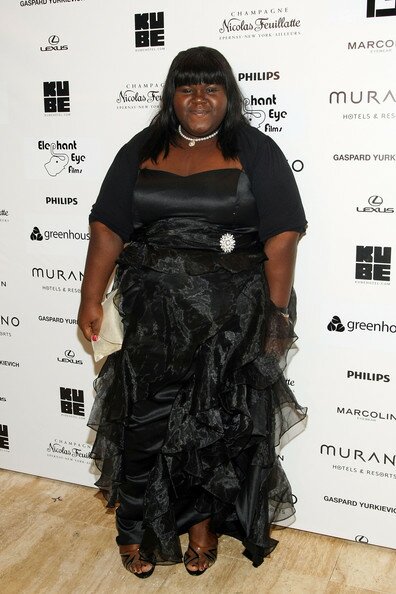 Here she is wearing the Black Satin and Organza Waves Gown from Torrid. I think she looks gorgeous in this glamorous dress.
Whilst over here Gabby is looking very chic wearing the Anais Jeweled Neck Dress dress from IGIGI.
I must say, besides a great dress sense, Gabby also always chooses the most elegant and stylish shoes to complement her outfits. It's great to see a full figured celebrity confident in her curves, and not afraid to show her toes

This is going to a 'personal type' post, so apologies in advance if this doesn't interest you much, but for the regulars around here, I thought of updating you on the biggest event for me in 2009, my wedding! This is quite a long overdue post actually, but better late than never right? I never got round to posting about it due to being extremely busy. But finally, here goes.
So after 4 years of dating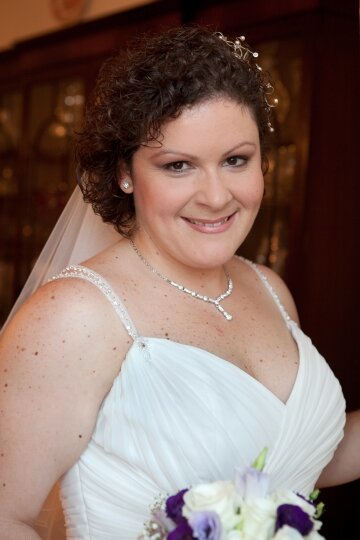 Mr N, we got hitched last October. Many months of preparation led up to a perfect day. We had what some might call a traditional Maltese wedding, though I like to think we added our own personal twist to it. We wanted things to be extra special, bot not too fussy either. We got married in church, then a standing reception followed. The 'traditional' style of wedding here in Malta is a standing reception, although some coupled opt to have have seated weddings too. We opted for a standing reception as we wanted to make the most of mingling around with the guests, and spend as much time as possible dancing away to the great band we had playing.
You're probably asking… did you get your wedding dress online?! Well, although I was seriously considering it, I ended up not getting it online. I spent countless hours online shopping, seeing the different styles available, and selecting my favorites. Then I said, I must go to a local store, just to see what they have, and try different styles out to see what suits me. Well I ended up only going to one store and buying the first dress I tried on! It was like love at first sight. I knew it was for me, and once I like something, I am pretty quick at making decisions and knowing that something is for me. So I knew it was it. I tried on a few dresses after that, but those only made me want the first one more. It had all the qualities I was looking for. I didn't want the usual full ball gown type of dress, I wanted something more fitting, with some sparkle. This dress had beautiful ruching on the top part, which helps soooo much in hiding any tummy flaws. It has straps adorned with Swarovski crystals too, so I got my dose of sparkle there. I was in love with this dress. Still am actually!

The store obviously did not have my size available, so they had to order it from Italy, and have it made to measure. After 4 months of waiting, I went for my first fitting and the dress fit like a glove. I was extremely lucky, as I chose a store with impeccable customer service. They created the dress just for my body, and did not stick to a size chart. So I was very happy with that. Then I had a custom shrug created, as I needed it for church, and it was made beautifully.
What I did get online however, was pretty much everything else! I got the dresses for my bridesmaids and flower girls online, through NetBride from Eden Bridals. Again the service at NetBride was second to none. They answered my questions very quickly prior to making my purchase, and followed up with regular updates for me once I made the purchase. I received the dresses before their expected delivery dates. So thank goodness everything went smoothly. We did have to adjust the hemlines of the dresses, and taken them in slightly at the waist, but otherwise I was very happy with everything.
What else did I get online? I got my headpiece from eBay! It was a bargain, hand made and turned out to be beautiful. I also got the men's ties for Soprano Ties in the UK. I also got the confetti boxes we used for wedding favors from eBay, and the personalized ribbon we used to tie these up was from eBay as well.
Oh and I almost forgot one very essential detail. I got all my invitations from Wedding Paper Divas, which I highly recommend. They processed my order at the speed of light! I actually received my order at home, before I got the actual email from them to advise me that my order had been shipped. Now that's service!
I did not get my shoes online. I happened to be in London a few months before the wedding, so I managed to find something I liked at the Bridal Rouge Gallery. The lady there was so helpful. I told her what size I need and she just got out one pair, after pair, after pair of shoes in my size, until I found the one I liked. I must have tried on over 30 pairs that day, at that store alone.
It was such a perfect day. I admit it was quite a stressful experience, as trying to get everything done in time and making sure everything is near perfect is quite hectic. Though it was all worthwhile in the end. We loved every minute of it, and the day flew by!
I'll leaved you to some photos from the day…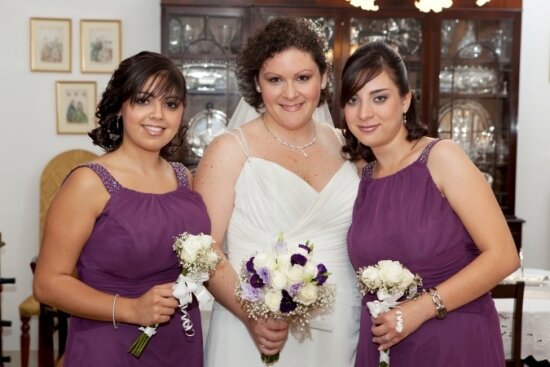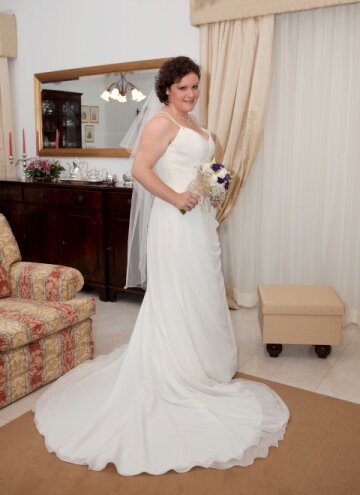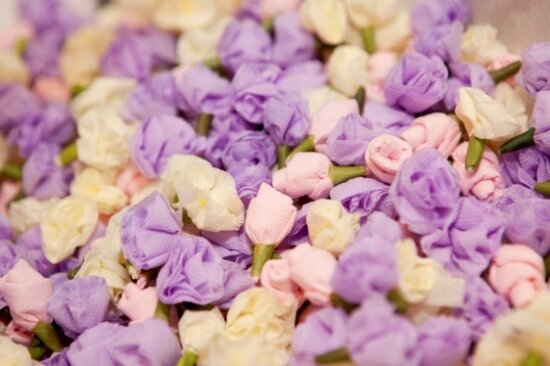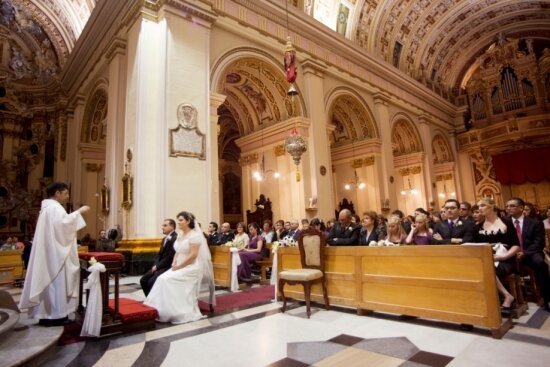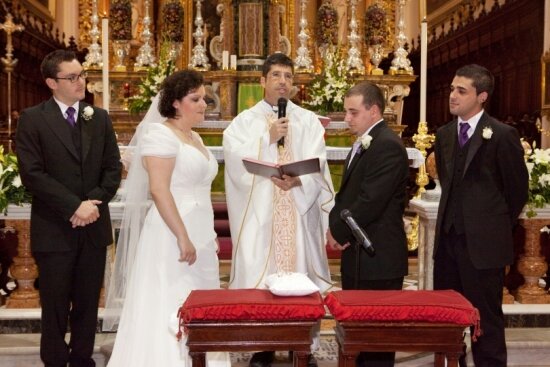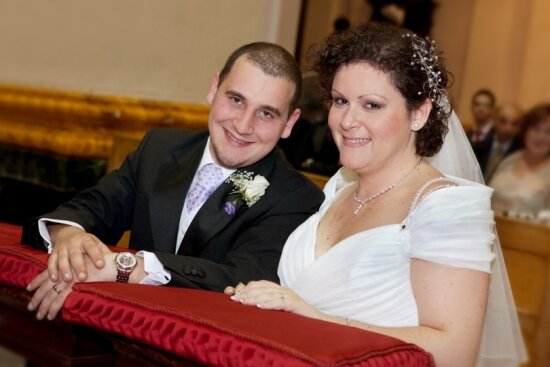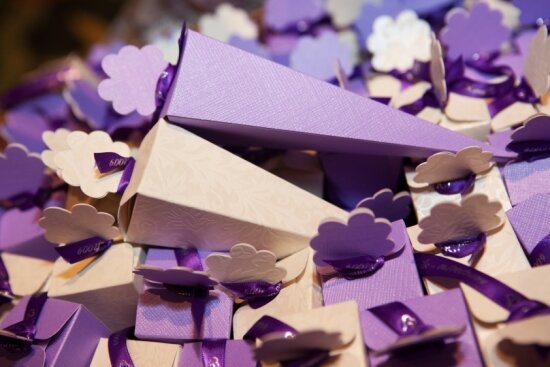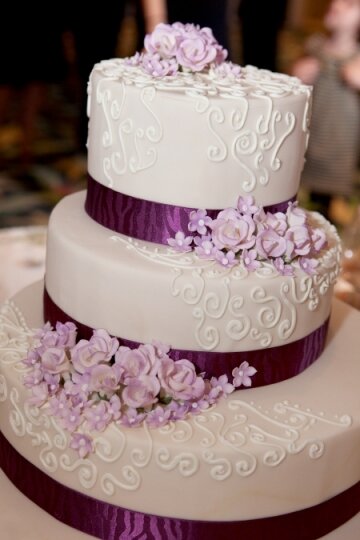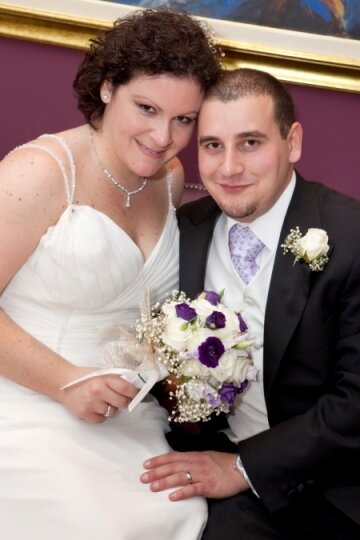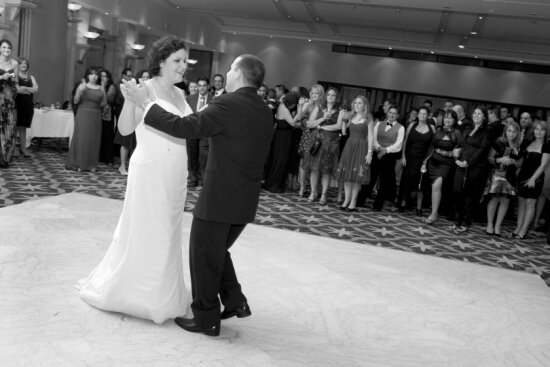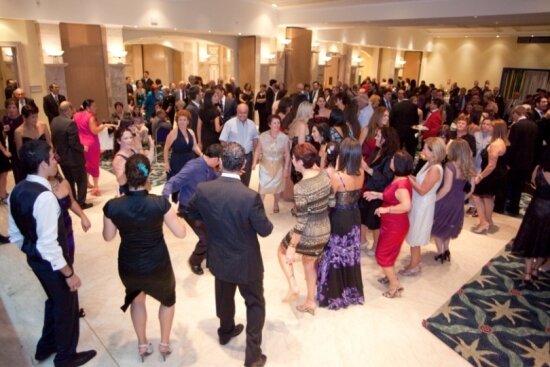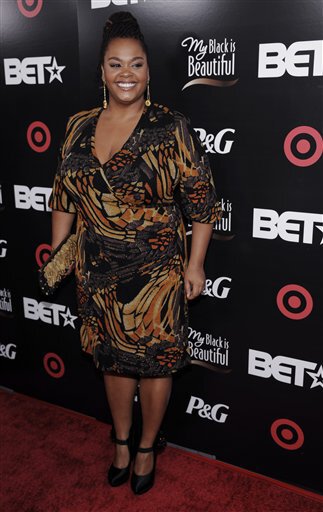 The gorgeous and super talented Jill Scott, one of my all time idols, has been seen lately wearing an Anna Scholz dress, at a BET Awards pre-party! Might I also add that she looks seriously stunning in this outfit. I love the accessories Jill chose to pair up with this dress, especially that stylish clutch bag.