Archive for November, 2007
Ladies, now is the time to gear up for the holidays!
All the holiday parties can get overwhelming. So it is best to have a couple of versatile pieces that will work for the dressy parties and the casual parties, pieces that will transition easily from day to night.
"I love to dress up my favorite holiday tops… and dress them down too," says Christine Alt, Woman Within Style Consultant. "Because each top is so versatile, I can make it work for so many occasions. I always make sure these favorite pieces are super comfortable so that I can wear them over and over again!"
Woman Within's selection of versatile tops make holiday dressing comfortable, easy and fun! Here are a couple of ideas and examples: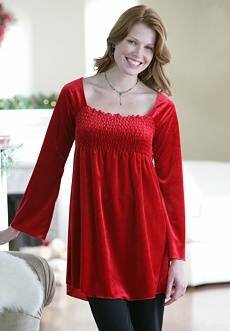 Velour A-line tunic
The baby doll cut in this top is so flattering. Add your favorite jewelry to dress this top up or wear it with a simple black pant for an everyday look. Sells at $19.99 – $24.99.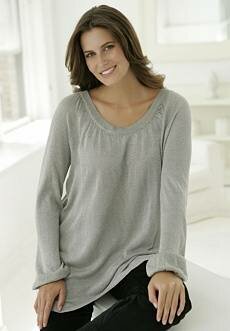 Lurex® knit scoop neck pullover sweater
Lurex is a great fabric for the holidays. The sparkle works well with jeans, velvet and wool. Pair it with a skirt for a more dressy look, or put on a pair of jeans for a more casual night out. Sells at $24.99 – $29.99.
It's good to note that Woman Within is currently holiday a free shipping promotion! Simply enter coupon code WW17650 upon checkout and you're set.
If you have been thinking about getting yourself some sexy and themed curvy lingerie this Christmas, but have been hesitating, now is the time to stop the hesitation and add some spice to your holiday season! It's the perfect time to grab a great Christmas themed plus size lingerie item as currently Hips and Curves are offering free shipping on all orders of $85!
Hips and Curves has one of the best collections of Christmas themes plus size lingerie you can find online, so do give it a look if you're looking for something spicy, stylish, chic and curve flattering. There are lingerie options to suit all types of curves.
This offer applies to standard shipping only, and coupon code HPFS1127 needs to be added upon checkout for the free standard shipping to be applied. This is a great chance to save some bucks, whilst adding spice to your holidays!
Torrid has this week launched a super, but very rare, promotion. Now through Friday, November 30th, Torrid is offering free ground shipping on all orders of $100 or more. To redeem this offer online do not forget to enter code FREESHIP during checkout.
This is the first time ever that Torrid has rolled out a free shipping promotion, so take advantage of the savings today.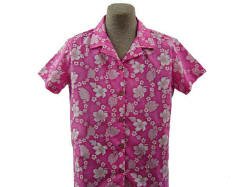 Wave Shoppe Hawaiian Shirts has been on a quest to produce fashionable Hawaiian shirts that slenderize the large and lovely woman, and their goal has finally been achieved.
Wave Shoppe's quest started around a year ago when they received several requests from women who were looking for Hawaiian themes shirts to fit their fuller figure. They received several comments like "I really love the shirts on your website but I need a larger size," or "I am going to a party and can't find a shirt to fit me anywhere". After several such phone calls and emails were received, Charles and Peggy at Wave Shoppe decided to move forward and offer shirts for plus sized women.
First they started working on finding a pattern maker that had experience in making plus size Hawaiian shirts for women. After several lengthy meetings and sifting through test patterns, the perfect combination was chosen and samples were sewn up.
At this time Charles and Peggy had several women who knew they were going to make plus size shirts so they stayed in contact with them and actually sent them the samples created to try out send feedback on. So Wave Shopped sent off their newly created plus size samples to different sized women, who in turn were asked to rate the shirts on comfort and fit, besides other thinks. Charles and Peggy adjusted the selected patterns based on the suggestions received and thanks to the efforts and ideas of the selected women changes to the patterns were incorporated.
The next step was to find the fabrics to make the shirts. They wanted fabrics that were colorful, snappy and fresh. Most of all they wanted fabrics that would breathe well, feel comfortable and make future customers look fashionable.
After all the hard work, the goal was finally achieved! Wave Shoppe today are very excited and proud to announce the addition of their new plus size line of Hawaiian shirts. Their new shirts are colorful, fun and trendy. Do check then out at Wave Shoppe.
Charles and Peggy's story is a wonderful example of online stores listening to customer suggestions and opening up their shop and business to accommodate a wider audience. This I am sure will definitely be appreciated by their potential plus size customers. This story should be an encouraging example to other clothing stores who might be receiving queries from potential customers to widen their selection. Listen to your potential customers!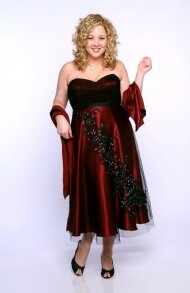 Sydney's Closet has long been a favorite among plus size women, and young girls especially, looking for formal and party dresses for those special occasions. So no wonder it is a favorite among these special times when most ladies are looking for that great dress to wear at a Christmas party of some sort.
Only recently, Sydney's Closet have started their own collection of dresses, which of course they are offering online at their online store. Last week in fact, they have added three new additions for their collection, new dresses which are perfect party dresses to choose to wear during the holiday season. Here is a rundown of what these three new dresses are all about…
My favorite out of the new three dresses is the one picture here, which is aptly named Sheer Delight. It is an A-line dress featuring charmeuse satin and netting fabric. Although it is picture here as being a strapless dress, option spaghetti straps are included with the dress, which is great as this satisfies your tastes whether you prefer to wear a strapless dress or not. The ruched bodice and empire waistline flatters the curvy figure, whilst the ribbon embellishment on the skirt is simply gorgeous. A matching shawl is very conveniently included with the dress. Perfecto!
My second favorite is the bold Odyssey dress, which again comes in a figure flattering empire waistline. It features charmeuse satin fabric and the spaghetti straps can be adjusted to create your perfect fit. This dress features a tea length skirt, which I have to say I love. I am a person who loves wearing great shoes, and I have to admit I love showing off my ankles, so a tea length dress is a perfect compromise between a short skirted or long dress. To top it off, the Odyssey ships with a matching 3/4 length shrug. Hey presto, your outfit is complete.
The last addition introduced by Sydney's Closet last week is the beautiful cocktail dress named the Galaxy. This sexy dress features hand-beaded lace and charmeuse satin fabric. A feature which earns a lot of dress points with me is the sewn in bra. When the bra cups are sewn in a dress the correct way it add such comfort to a dress! A matching beaded 3/4 sleeved jackets ships along with this lovely dress.
Do visit Sydney's Closet to take a closer look at the dresses mentioned above, and also check out the wide variety of special occasion plus size dresses offered.
Visit our Plus Size Black Friday Sales page for a round up of this year's offers from your favorite plus size clothing stores!
Black Friday marks the beginning of the traditional Christmas shopping season. Many stores on this day open up very early and offer some fantastic sales and discounts. A lot of our favorite plus size clothing stores are in fact, offering some great savings today and over this weekend.
However, after yesterday's Thanksgiving indulgence, I am sure the last thing you want to do is fight your way through massive crowds in shopping malls! So it's a good thing you can sit back in your comfy PJ's and still take advantage of the Black Friday sales, whilst browsing online. This is why I love online shopping so much, it does help make life that tiny bit more comfortable.
So here is a round up of all the Black Friday deals going on today and this weekend in some of the best plus size clothing stores:
> Torrid.com
50% off all clearance items sale is running until Sunday, 25th November. The following discounts are also available until that same day as well:
$10 off all bottoms
$10 of select jackets
$5 off handbags
$10 off all dresses
$10 off all tops
$10 off select shoes
$5 off belts
$20 off select outerwear
50% off all boots
> Kiyonna
At Kiyonna it's Black Friday all weekend long! Enjoy $25 OFF your purchase of $150 or more. Simply use coupon code SHOPHOLIDAY at checkout for your discount to be applied. Also, enjoy 50% OFF already reduced sale items. Offers are good through Sunday, 25th November at midnight.
> Old Navy
Take advantage of the after Thanksgiving sale now through Sunday, 25th November at Old Navy's Plus Size department. As always you can enjoy $5 shipping on all purchases!
> Alight
Just in time for the holidays, all sweater at Alight are on sale starting at $9.99 and all outerwear are on sale starting at $19.99.
> Jessica London
For today only take 40% off any item and take advantage of FREE shipping when you order 2 or more items. Use promo code JLW6647.
> Bigger Bras
Save up to 30% on select items, enjoy free shipping and until 30th November also take of 10% on your order! Simply use coupon code holiday upon checkout to take advantage of this offer.
> Avenue
A lot of great offers have been prepared for full figured ladies during these days at Avenue. Have a look…
Free standard shipping on orders over $100 (ends 6th December)
Free cosmetic kit while supplies last (ends today!)
Select sweaters only $16.99 each (ends today!)
Velour separates only $24.99 each (ends today!)
Packaged PJ's Only $24.99 each (ends today!)
Save $10 each on Avenue bras until December 19th
Save 30% on Avenue panties until December 19th
> Sydney's Closet
Now until the end of November, enjoy free shipping on your orders at Sydney's Closet. Simply use coupon code give07 upon checkout and you're all set.
> Swimsuits For All
This weekend only, save 10% on your order! Just use coupon code TENBF during checkout for the savings to be applied. Besides, their clearance sale is still going on so a lot of savings can be made here.
> Liz Claiborne
Kick off the holidays with 40% off and free shipping! Today only, all orders at Liz Claiborne are eligible for free shipping. If you miss out on this offer, don't fret, as all orders under $125 made through 12th December will receive $3 shipping and all orders over $125 get free shipping. Plus, save 40% off your entire purchase when using coupon code FRIEND40 through 2nd December.
> Bare Necessities
Visit the first ever Thanksgiving Weekend Sale BareNecessities.com are putting together! You get an extra 20% off clearance items, plus free shipping on US orders over $100. From high-end designer lingerie to everyday basics, shoppers will find more than 250 clearance styles including bras, panties, shapewear, hosiery, pajamas, men's underwear and more! This sale end on Monday, 26th November.
> Blair
Blair.com will be having a 4-Day 20% OFF Sale on Friday, Saturday, Sunday and Monday, November 23rd through 26th! This sale will be good on all Blair.com products, including clearance items!
> Big Dogs
Holiday their biggest event of the year, Big Dogs are celebrating Thanksgiving by slashing prices on all accessories. They have the ultimate gifts and stocking stuffers for everyone on your list. Everything is half off until Sunday, 25th November
> Payless
Buy one get one at 50% off! This offer is applicable on all styles, and prices start at only $9.99. Free standard shipping also applies on order of $50 or more. Both offers run through 10th December.
> Designer Shoes
an style="font-weight: bold;">Save 20% on everything your order. Just use the code THANKS22 at checkout. This offer is good from now through Sunday, 25th November.
On this Black Friday, choose to shop online from the comfort of your own home, and enjoy no crowds and no hassles!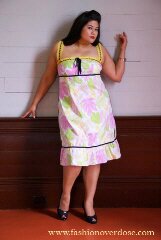 Following the 50% off sale on all their 5X sized items, Fashion Overdose are back this weekend with another grand sale.
This time have have taken 50% off the price of all their 4X sized items. So all plus size ladies wearing a size 4X, you're in luck this weekend. The sale has kicked off today, and is running until Tuesday, 13th November.
To take advantage of this offer, just to enter coupon code 4x during checkout!
Currently this sale is not available on other sizes, only items in size 4X. Also, Fashion Overdose has remarked that during their 5X sale, some customers had some concerns as to why their styles in their sizes were not available. When the sale starts, it will run on a first come first served basis. Quanitities are limited so if you see a style that you like and your size is available, do not hesitate! If you want it, go ahead and buy it as it might not be available the next time you visit Fashion Overdose. Just wanted to give you all a heads up on the situation at Fashion Overdose, to avoid any disappointments.
Also, place your order before Sunday, 11th November and reiceve a free gift along with your purchase. Cool, Iove suprises

Weather is starting to get cold huh? Well do not fret! Just give cold weather cold shoulder by equipping yourself with a great, big comfy, cosy and warm coat. OneStopPlus has a great selection of plus size coats available, up to size 44W! New wool, leather and suede coats for casual, dressy and career occasions have in fact recently been added to their stock. All in sizes 14W to 44W.
This collection of coats is truly a vast one. Do not get put off by the models OneStopPlus uses on their site, which are far from plus size. I must admit it was months until I warmed up to this online store, just because all the models used to display their clothing aren't really big girls. But at least you have to OneStopPlus a tap on the back for honesty, and not getting these models all padded up, which would've been even worse. I just do not understand how they can use thin models when they are targeting ladies sizes 14 to 44. Anyways… rant over!
Do not get put off by the models really. It is truly just a detail. Do not let it get in the way of you enjoying the great selection of items available at OneStopPlus, as they really have a great variety of plus size clothing available.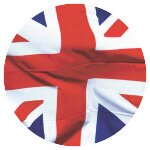 The holiday season is a great time, which brings with it a lot of fun activities, get-togethers and parties. So it also brings with it a lot of outfit changes for all the different occasions one has to attend. Be it a Christmas office party, a family get-together or a festive cocktail party among friends, there is a lot going on during the holiday season, so it is essential for women to be well equipped to face the holiday season in style!
A lot of Christmas fashions are available for plus size women online, which can help them make a lasting impression during any holiday activity they attend!
But where to start? Which are the plus size clothing stores available online which carry a good selection of stylish plus size Christmas fashions and holiday dresses? What are the holiday fashions available online, especially for women located in the UK?
The answers you seek can be found very easily, here in this article, as we will be pointing you to the top 10 UK plus size clothing stores. Within these stores you will be able to find a great selections of clothes to wear during the Christmas season, styles perfect for both casual and formal events.
All of the stores listed in this article are either based in the UK, or also offering shipping in the UK (among other countries).
Simply Be: A favorite among shoppers, this online stores offers a very wide variety of apparel in sizes 16 to 30. Whether you are looking for items to wear during the day, at the office or during the evening, Simply Be is truly a one stop ship for plus size women in the UK. They also carry the exclusive designs of Anna Scholz, a designer offering beautiful styles for flattering your curves.
Evans: This name should be familiar with many of the curvy ladies in the UK. A very popular high street store name, it is also good to know that Evans offers the same great shopping experience online. I actually think it's even better, because you can shop through everything right in the comfort of your home, with your mouse in one hand, and a cup of tea in the other! Evans offers some very stylish options for curvy ladies in the UK and with different styles actually being made available very frequently, this makes it a great place to go to to update your wardrobe for the holiday season.
Curvety: A great resource for all curvy UK women, if you have never visited this online store, do so now and bookmark the page! Curvety is a great little gem; it is an online shopping emporium designed exclusively for women with a fuller figure who do not wish to compromise on style. Their range of plus size women's clothing and lingerie features comfortable, chic and designer items, offering UK curvy women fashion that celebrate their curves.
JD Williams: This is a fashion and footwear catalog that is dedicated to offering excellent value through low prices. A wide range of items are found here including clothing for all occasions, lingerie, accessories and footwear. JD Williams can save you a lot of time, as they provide a very wide range of items, all under one roof. Sounds good to me!
Love ISIS: A collection of stunning, sensual and glamorous curvy fashions in sizes 14 to 28. Expect nothing less when visiting Love ISISI. Carrying items from designers such as Kiyonna and IGIGI, this great online store offers plus size women in the UK a great place to find some exquisite designer pieces. From glamorous dresses perfect for a New Year's Eve celebration dinner, to chic outfits for an office party, make sure you visit and bookmark this store.
Bosomy: UK based wholesaler of plus size clothing and lingerie, at Bosomy you will find greatly prices pieces perfect for both your casual and formal needs. Bosomy offers heavy discount on high street fashion clothing exclusively designed for curvy ladies.
Spirito di Artigiano: Offering exclusive Italian fashions in sizes 14 to 30, Spirito is perfect for those ladies who love timeless classic styles and want to create a chic, sophisticated look. Sprito to Artigiano are passionate about sophisticated Italian fashion and work closely with key fashion houses in Italy to bring full figured women stylish, high quality clothes that are perfectly designed and shaped for curvy women in the UK.
So Sienna: Specializing in fashionable plus size clothing for women sized 16 to 30, So Sienna carry items from various designers including: Missphit, Kiyonna, Anna Scholz, IGIGI, Monif C. and Z. Caravacci, among others. It is pretty rare to find a UK online store that carries clothing from such a great repertoire of designers, so do give So Sienna a look whilst shopping around. You will not be sorry.
Curvy Diva: Another little online store which you might not be familiar with, but which is good to know about. Curvy Diva carry a number of varied items including casual and formal wear, lingerie and even swimwear.
Cinnamon Fashions: A store dedicated providing good quality, continental fashion for stylish curvy women, for every occasion. Among the different brands you will find and Cinnamon Fashions, it's good to mention the following: Mellimel, Chalou, Doris Streich, BS Casuals, Samm, Q'Neel and Kirsten Krog.
So if you are looking to create a special look this holiday season, and you are plus sized, there is no need to worry at all. With the vast selection of Christmas fashions available for full figured women online, shopping and finding what you need is a breeze. Even for curvy ladies living in the UK!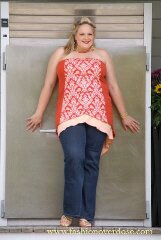 A lot of special promotions have been announced over the weekend, and I could wait until tomorrow to get this to you girls. So here I am, almost midnight, blogging away! All curvy lades wearing a 5X, listen up, you will love this.
Let Fashion Overdose help you revive your 5X look for a fraction of the original cost! Receive 50% off all their 5X sizes. Fashion Overdose are giving all you ladies out there who think it is difficult to find fresh, edgy, couture in size 5X an opportunity to add stylish items to your wardrobe during this great promotion.
Remember this is not about saving money, but about gaining a younger and fresher look for your daily life. You will also have your original Fashion Overdose piece before it is gone forever; Fashion Overdose design each style to be unique and make only a limited amount. So all items are almost one of a kind.
To take advantage of this offer, simply enter coupon code 5x upon checkout. But hurry as this offer expires this Tuesday, 6th November. So if you wear a size 5X visit Fashion Overdose right away. And if you have a friend who wears this size, let her know about this promotion as well!