Archive for September, 2008
This week Torrid has added a selection of Twilight items to their inventory, so if you've been looking for Twilight items in plus sizes, today is your lucky day!
Twilight's motion picture premiers on November 21st, 2008. So don't miss out, get yours today before they run out.
Retro and 80′s look are making a come back all over the place, and especially at IGIGI. Check out their brand new separates with Dolman sleeves, color blocks and leatherette trims.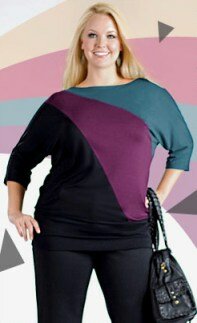 If you're like me and love vibrant colors, you will love this new IGIGI collection. My favorite plus size top within this new selection has to be the Cindy Colorblock. It screams out glam with its fierce colors, Dolman sleeves. Perfectly made for appearing like a rock star at fall's festivities. This top is also versatile to suit your personal style: it can be worn asymmetrical for an off-shoulder look. Very sexy.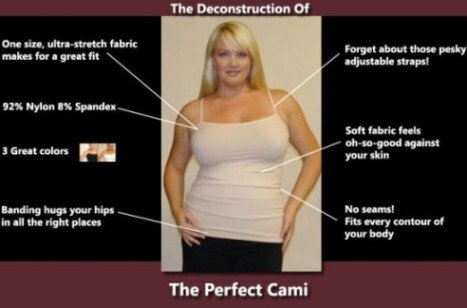 So what makes a perfect plus size cami? Tina, at SWAK Designs sent over these few traits to look for in a cami, all of which are integrated in the unique cami, made exclusively for fuller figures, and which is available at SWAK Designs.
One size, ultra-stretch fabric makes for a great fit.
92% Nylon, 8% Spandex.
3 great colors to choose from.
Banding hugs your hips in all the right places.
Forget about those pesky adjustable straps!
Soft fabric feels oh-so-good against your skin.
No seams! Fits every contour of your body.
Indulge in the season's most uncomplicated styles, with Kiyonna's lastest plus size fashion offerings for the fall.
Smartly tailored shirtdresses juxtapose delicate chiffons with sleek suiting while classic knit wrap dresses receive a modern update when layered with crisp popling shirts.
A delightfully elegant and timeless palette of purple, teal and grey showcases the clean yet playful designs of the collection. Shop La Bella Vita collection at Kiyonna.
Are you in?
Kiyonna has just launched a great initiative for regular customers and Kiyonna fans. Join their new Key Club and start getting style updated, and special promotions, and also receive $20 off your first purchase when you join! Visit Kiyonna for more information, and to register.
Earlier this month Ireland saw 27 beautiful and voluptuous ladies compete to become the next cover girl for SimplyBe, the online home shopping company for plus size women in the UK and Ireland.
These 27 gorgeous ladies ranged from size 14 to size 32 and Andrea Smith at the Independent.ie has a great roundup of the full event and much more. Check it out.

Zahir Babvani, Vice President of Design at OneStopPlus, reveals how the fashion collections are born, in the short interview below.
Q: You are actually making recommendation for Fall 2009 right now. How do you forecast so far in advance?
A: Well, fashion actually begins with Color & Fabric, which gets created 1 to 2 years in advance. So, I work with European color forecast services that set the trends for the upcoming seasons. I also attend fabric shows here in New York and in Paris which give us the direction that fabric will be going. Our design team adapts this information for each brand, focusing on their individual customers.
Q: But what about styles? How is that done?
A: We focus on the major trends in fashion that evolve from season to season. For example, the Global trend has been around for a few seasons now, each season has a new place of inspiration. We see it continue going forward, this time with a more Russian influence. With trends, it's most important to stay true to the customer and not force a trend that isn't right for her.
Q: How about plus-size fashion? Do you feel it keeps up with the trends?
A: One of our strongest efforts is to make sure we offer our customers the latest trends. We feel that being plus-size is not a restriction to being on trend. It's not about size, but about attitude. Having a positive attitude is all you need to look good, and we design our collections with this mindset of not limiting our customer.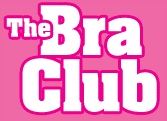 OneStopPlus is proud to announce the launch of The Bra Club. A new and unique initiative for plus size women who shop for their bras online.
Becoming a member of The Bra Club is easy. When you buy one bra, you automatically become a member of The Bra Club. Here's how it works exactly:
Buy any bra and get instant membership!
Purchase 5 bras within 12 months and they will send you a coupon code for a free bra of your choice.
Choose your free bra (up to $30 value) in any style, color or size; just pay $1.99 for shipping and handling.
Furthermore, as a member, you will receive special benefits throughout the year, including access to your Free Bra status, along with personalized emails informing you of exclusive events and offers.
The Bra Club was first unveiled in the Roaman's catalog earlier in September, 2008 – and is set to launch on all the Redcats USA plus size websites and catalogs very soon.
As Stephanie Sobel, President of the Special Sizes Group for Redcats USA, put it:
"OneStopPlus.com(R) and all of our brands offer an unparalleled experience, providing exceptional service and giving the plus size customer every reason to trust us for fit, quality and price. Our expertise in the plus size intimates market solidifies our position as the number one place to buy plus size bras and makes 'The Bra Club' the most affordable way to shop."
For more details, visit OneStopPlus today.
In a recent paparazzi coverage of Pierce Brosnan's vacation in Hawaii with wife Keely Shaye-Smith, a lot of talk was made about Keely's full figured body. It was no surprise at all that blogs and new articles simply said Keely had gone far beyond letting herself go, and should do something about her weight.
However it is just wonderful to hear that Keely is very happy and comfortable with her curves. And she doesn't just thing so, she made this statement:
"I never shy away from colour or my curves. I like to play up my neckline and shoulders. If a jacket is pulling in the bust, I might just move the button an inch. But I never hide in baggy clothing."
Furthermore, I think Pierce totally rocks, by having also stated that he thinks his curvy wife is stunning, and that he loved his wife's curves! Way to go Pierce. It it so refreshing to see such a high profile actor embrace his wife's natural beauty and not succumb to the stereotypical size 0 mania. Let's hopes this serves as some inspiration to other men, who think they need a skinny thin woman besides them to be called a man.
Pierce, you totally rock!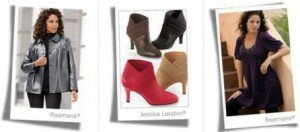 These 3 first looks of fall are sure to step up your style and your walk!
1. Metallic Leather Jacket
Metallic if the ultimate in luxe with it's great A-line shape and pleating details. This metallic leather jacket is the perfect piece for fall.
2. Booties in 4 Colors
Booties are fall's everywhere footwear that will polish off a pants look and sizzle with skirts. Be bold in brights or classic in basics. Either way, it's the go-to shoe.
3. BabyDoll Embellished Tunic
Babydoll is a great silhouette and purple is the newest color for fall. With its beautiful stone trim, it's a jewel in any wardrobe.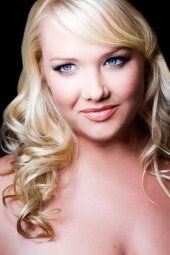 Designer of plus size clothing and lingerie Cherished-Woman.com is going the extra mile to support the curvy models featured within their online store and material, by sponsoring one of them in a model search.
Top plus size model Danielle Line is competing to be the next plus size cover girl in Shirley's Sexy Model Search, being run by Shirley of Hollywood. Danielle is one of eight finalists in the plus size division and Cherished-Woman.com are sponsoring Danielle as she epitomizes sexiness and wholesomeness all in one.
I wish Danielle, as well as all the other contestants within the plus size category the best of luck within this contest. Furthermore I truly commend Cherished-Woman.com for supporting Danielle, and encourage all other designers and stores to support their models wherever possible.
Read more about the contest, and make sure to check out the other finalists and cast your vote. The winners will be announced live on 25th September, 2008 in the Bahamas.