Archive for March, 2010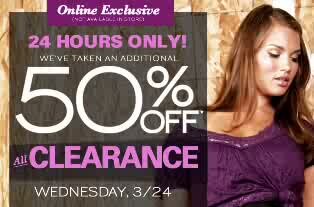 Torrid's super 50% OFF Clearance Sale is back today to tempt me to shop, shop and shop some more! There are some amazing deals to be made during this sale girls, where Torrid slashes 50% off the price of all items within their clearance section.
This sale is running only online, and for just 24 hours! So today is the time to shop at Torrid.
The wait is over ladies! Online submissions for plus size runway models for Full Figured Fashion Week are now being accepted. Here is the application which you will need to fill out if interested.
Here is some other essential info you need to be aware of before applying. You must have professional runway skills to apply, no exceptions. If you live out state (i.e. outside of NY, NJ, CT, etc.) and you submit an application, you must read the directions on the application and send FFFWeek a link to a small video clip of your runway skills. It does not have to be you in a fashion show, it could be something as simple as a friend recording your walk (in heels, etc.). Please read the info on the application very carefully before submitting. If you live out of town and you do not send FFFWeek a link to the videoclip, your application will be automatically voided. FFFWeek is doing this because they realize the costs associated with traveling to NY to audition and they want to be sure you realize that they are looking for the best of the best. So, please read the info on the application very carefully!
If FFFWeek are interested in seeing you, they will contact you directly to attend their closed casting which will be held in April.
If you have any questions email . Good luck to all!
The little black dress (LBD) is one outfit that can flatter and enhance a woman's shape regardless of her age or body size. Yet many women overlook this wardrobe staple because they think that it can be a little drab. But if you get the basics right – the cut and fabric, for example – then you can create a look that's anything but boring and one that shows others how the little black dress should be worn.
When shopping for the perfect LBD, look for something in a slightly heavy fabric as this will help to give a smooth and sleek look. A heavy fabric will also hang better and camouflage any bumps you don't want to draw attention to. Fabric is especially important if you're on the large size. Try a double-layered jersey dress as you'll find that the first layer clings to your bumps while the second layer falls smoothly over your body giving a sleek look.
When wearing a black dress, choose accessories that sparkle and shine. Big bold jewelry will complement a black dress and draw attention to your neck, décolletage, and face, and away from certain other areas of your body.
If your LBD is strapless or has spaghetti straps don't wear a shawl to hide the top half of your body, as this will give the impression of insecurity. Instead, wear a cardigan that complements your outfit.
Always remember to take your body shape into account when choosing your LBD.
Tall
Fit is all important. Make sure that the dress fits in all the right places: The waist falls at your natural waist and the dress doesn't look too short (the hem should sit just above or at your knee).
Pear Shape
Choose a dress with interesting detail on the top half to draw attention away from your bottom half. Choose a dress in heavy fabric that will help create a smooth silhouette.
Apple Shape
A dress with ruching (gathered layers of fabric) in the middle section will help to give the appearance of a slimmer midsection. Detail on the top half of the dress will draw attention to this area and away from the middle of your body.
Petite
Choose a dress with delicate and interesting detail which won't swamp your petite frame.
Large Chest
A flowing, fuller skirt will help to create a sleek look. A v-neck is flattering but make sure that it's not too deep.
Small Chest
You can wear spaghetti straps and low necklines (e.g. deep v-necks). To enhance your bust, choose a dress with extra fabric around the bust line or one that has a built-in bra which will enhance your natural shape.
It's worth investing a little time and effort in finding the perfect LBD, because if you get this look right, it's one that you will return to again and again.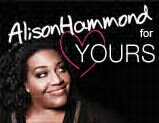 The Alison Hammond range at Yours Clothing is due to be launched at the end of March and Alison is currently recruiting real plus size women who can help her to model her range once launched.
If you think you could model the Alison Hammond range then send a photograph of yourself to or to the following mailing address: Yours Clothing Press Office, 1184 Lincoln Road, Werrington, Peterborough, Cambs, PE4 6LA.
The closing date for entries is Friday, 26th March at 5p.m. Three winners will be chosen by
Alison Hammond herself and will receive an all expenses paid trip to the exclusive launch. They will also receive items from the range that they can personally select!
What are you waiting for girls? Send in your photo! Good luck to all.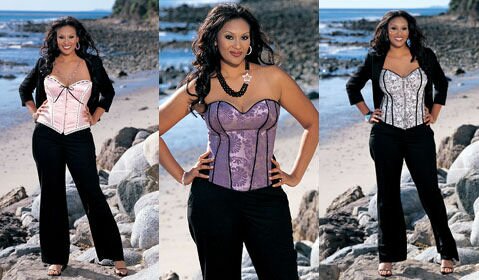 If you're a curvy fashionista, then you know by now that corsets have made a comeback… and not just for lingerie anymore. The best news is that this fashion trend is not just for straight sizes anymore. You can find various corsets perfect both for those intimate moments, and for a night out, at various plus size stores online.
Did you know that corsets were actually originally designed for curvy figures? A great-fitting corset will slim you in just the right places and gently shape your body. Pair them with a fun jacket or shrug and a sleek pair of jeans or slacks, and all eyes will definitely be on you.
Figuresque carry a nice selection of plus size corsets, and for a limited time only you can get 15% off when you purchase one of their new corsets just by using coupon code 15OFF. This offer ends on 15th March, 2010.
I'm not sure whether everyone is familiar with a section we have added to Pasazz.net a few months ago, called the Curvy Coupon Club, so I wanted to quickly post about it to make sure you are all aware of this new section. Over here at the scoop we update you on an almost daily basis with the latest curvy fashion news, style tips, collections and also sales.
However, since I know a lot of you come here looking for ways to save some dollars whilst shopping online, and who doesn't like a discount anyway, I created a separate section focused exclusively on providing daily coupon codes redeemable at the different full figured stores online. This section is the Curvy Coupon Club.
On the main page you can see the latest coupon codes available, and each post includes the specific code you need to use and the expiry date of that particular offer. So we do not make you sign up to anything, or click anywhere to find out the codes that will save you money. Everything is laid out for you, in an easy to find manner. You can also browse through the available coupon codes by store through the menu on the left hand side.
You can keep up to date with the Curvy Coupon Club by subscribing to the RSS feed, or subscribing to receive our free email updates. You can also find the Curvy Coupon Club on Facebook, where we also update our page with the latest coupons. So now you have no excuse! Keep updated with the Curvy Coupon Club and save when shopping!
The video below gives you a quick tour around the site.
So, are you part of the Curvy Coupon Club yet?
City Chic have this week added a number of exciting new styles to their collection… I picked a number of my favorites here to share with you all.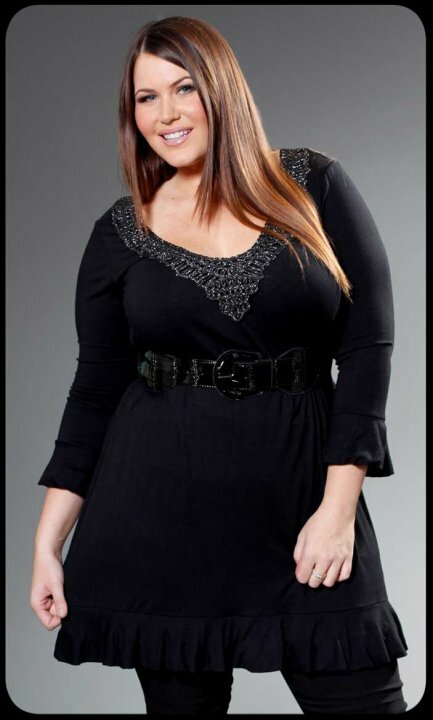 Lurex Motif Frill Tunic – This tunic features a gorgeous lurex motif on neckline, with cute frill detail on edges!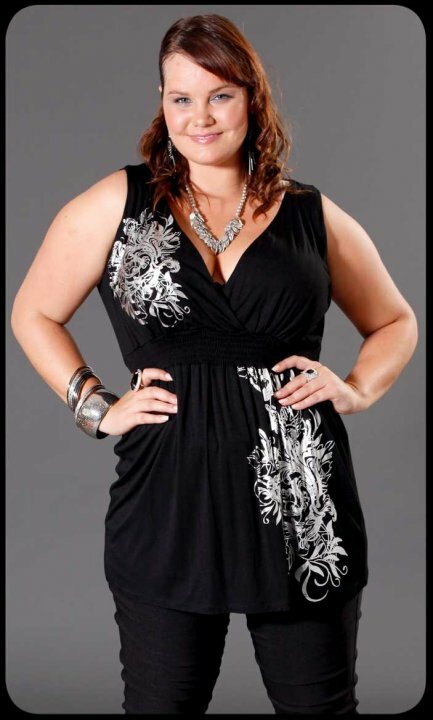 Graffiti Silver Swirl Top – Long top with crossover bust and silver swirl designs on front.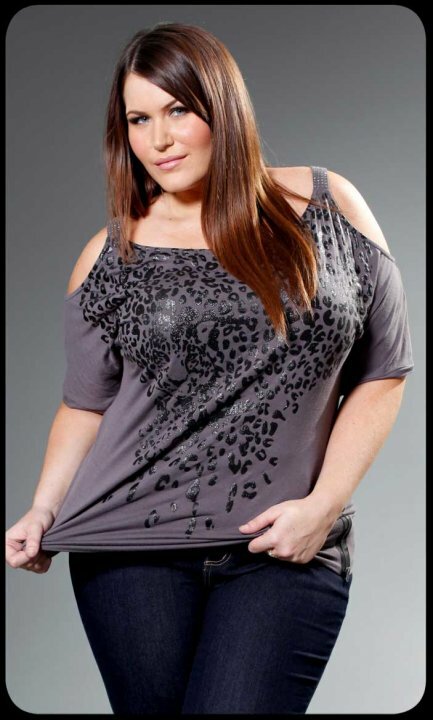 Graffiti Glitter Leopard Stud Zip Top – Off the shoulder sleeve top with thick straps featuring small diamante details. This fun number includes large glitter leopard print on front and large basque with side zips.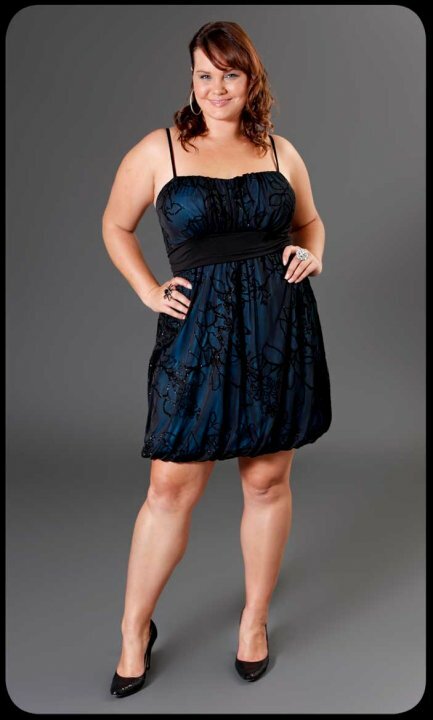 Glitter Flower Mesh Contrast Lining Dress – Lined plus size dress with adjustable straps, self tie fabric belt, elasticised back and features a glitter design throughout. Love this one!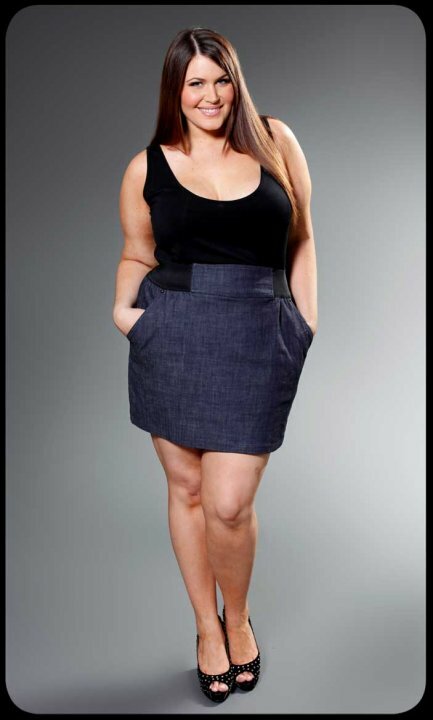 Denim Zip Trim Dress – Scoop neck dress featuring elastic belt and denim skirt with two handy pockets.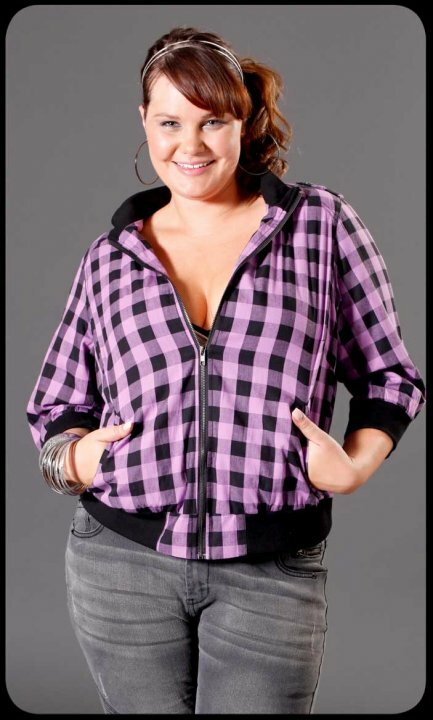 Lightweight Check Jacket – Lightweight check plus size jacket featuring buttoned tabs on shoulders, buttoned front pockets, fabric loops on collar (ribbed) and a ribbed basque.
Chiffon Longline Ruffle Hem Print Top – Longline chiffon tunic top with pretty ruffles on hem, and featuring patchwork print and self tie on bust.
Bengaline Zip Jegging – Bengaline jegging with faux pockets, featuring functioning zip at leg ends.
Evans, the leading UK plus size clothing store, which ships to several countries worldwide including the US, has today just launched an online exclusive half price sale. So what does that mean? A variety of stylish Evans clothing are now marked at half the price! From casual tops, to dresses and tunics, to boots, shoes and even lingerie, now at 50% off.
This sales starts today only online, and will launch in stores on Monday 15th March. So be ahead of the curve, and shop this super sale online over the weekend!
A new selection of plus size swimsuits from Liz Claiborne has just been added at Swimsuits For All. Let's have a look at some of the gorgeous new arrivals…

Liz Claiborne Dottie Plus Size Swimdress Swimsuit – A playful swimdress that is convenient, comfortable and flattering. The polka-dot pattern is contrasted with a striped V-insert at the neckline, providing extra coverage in the bust area. The full coverage swimdress hides your hips and minimizes your rear and thighs, while the polka-dot and tummy control slim your tummy. Available in sizes 16W to 22W and retails at $188.

Liz Claiborne Winter Fields Plus Size Halter Tankini Swimsuit – This flirty and feminine tankini will have you feeling glamorous on the beach and by the pool. The white floral pattern pops against the black background, creating a slimming effect for your tummy. The sexy V-neckline and ruffle trim enhance your bust and complete this desirable and flattering look. Available in sizes 16W to 24W and retails at $118.

Liz Claiborne Dottie Plus Size Tankini Swimsuit – Steal the show in this sweet and sexy tankini! The playful polka-dots contrast nicely with the solid black brief bottom and draw attention away from your tummy. The deep V-neckline and banded empire waist enhance your bust and create a flattering silhouette for any figure. Currently available in sizes 16W to 22W and costs $118.

Liz Claiborne Razzle Dazzle Plus Size Skirtini Swimsuit – Get ready for fun in this fantastically bold skirtini. The rainbow watermark pattern is dazzling and will draw attention away from your tummy. The v-neckline and twist front enhance your bust, while the empire waist supports it. The skirted black bottom provides extra coverage and adds a feminine touch, flattering any figure. Currently available in sizes 16W to 24W and retails at $130.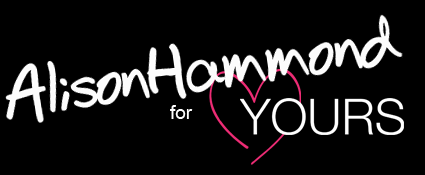 'This Mornings Showbiz' reporter and ex-Big Brother (UK) house mate Alison Hammond is currently collaborating with Yours Clothing on a clothing line which is due to be launched shortly!
Alison will be selecting a range of clothes to create the "Alison Hammond for Yours Clothing" – a range of real clothes for real women. The upcoming range reflects Alison and Yours Clothing's passion for promoting on-trend fashionable clothes for real women just like her and the range will be available exclusively online at www.yoursclothing.co.uk.
I had a chance to speak with Alison briefly yesterday about this exciting new line, and this is what she had to say: "Yours Clothing asked me to choose a range, and I really wanted to choose a real range for real women! It's a range that will fit but flatter, be quality on trend, but at a good price!"
She's the UK's biggest star and 2008′s 'Most Popular TV Presenter'. Alison has notched up over 7 years on UK screens as the people's favourite with a personality you can never forget!
It's her unforgettable charm and sense of fun that rate her number one with the celebrities too: she's tap danced with Renee Zellwegger, rapped with Will Smith, jammed with Russell Crowe and had Pierce Brosnan begging for more. Known for her quick wit, style and big heart, nobody gets a better interview than Alison.
Alison is also an accomplished actress having appeared in various TV dramas, notably: Boon, Chalkface, Locksmith, Yes and 3 series of the BAFTA awards winning Palace Hill. She's larger than life and she's ready to take Yours Clothing by storm.
Visit Yours Clothing to find out more and be in with a chance of winning some of the range!