Archive for September, 2007

If you still haven't found the perfect plus size Halloween costume yet, or perhaps you're even having a hard time finding plus size costumes, then do download our Guide to Plus Size Halloween Costumes.
This brand new, and completely free ebook, has been launced a couple of weeks ago and is jam packed with information to make Halloween costume shopping a breeze. In this ebook, the top 20 store carrying plus size Halloween costumes are listed, along with more which I also reccomend.
So what are you waiting for? Download the free Guide to Plus Size Halloween Costumes ebook. After all, it's free!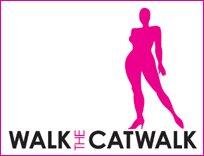 Last week I ran into a new website, which is the virtual home of a campaign which has been started by plus size models Diane Pellini and Liis Windischmann, Walk The Catwalk.
This campaign's goal is to make people re-think fashion. In order to bring curves back into what people think is the 'norm' the steps, and the philosophy that led up to certain ultra-skinny models appearing on the runways, change. As Liis and Diane correctly put it, they are there because the samples designers are making fit them. "Strengthening the fashion industry by broading its foundatio is the answer," to making change happen.
The website contains a number of resources which people can refer to, and which should serve as a guide to companies, shops, designers and people in general to start making those small steps needed to change the skinny stereotype.
According to Walk The Catwalk, the 4 basic challenges for the fashion world are the following:

Fashion schools: need to re-evaluate the philosophies being passed on to fashion students.
Designers: need to create one runway outfit for one or more of their upcoming fashion shows in a size 12 or higher to be worn by a curvy model.
Designers: need to create one sample size for a future collection in a size 12 or higher to be made available to magazines and the press, in order to encourage diversity.
Magazines: should feature one model size 12 or higher, in a minimum of one outfit, in a fashion editorial in an upcoming issue.
Visit the official Walk The Catwalk website for further details, and to pass this message on to a friend!
Curvy Girl Clothing is hosting a Fall Runway Showcase on September 15th in Camas, WA (within the Portland Metro area). A Junk in the Trunk Show will follow, hosted by LUXE a fine shoe boutique in downtown Camas; an expansion of the fine Lily Atelier Boutique, which will be providing all the accessories on the runway. The Fall Runway Showcase will feature the newest, hottest styles available to the full-figured fashionista. With an opportunity to buy, right-on-the-spot at the After Party/Trunk sale, known as the "Junk in the Trunk" event. Summer favorites will also be on available that evening only and a "blow-out" rack.
Curvy Girl Clothing will feature local radio personalities, to professional international models on the runway and everything in-between! We want to put on a show with personality, we will not have a boring back and forth show, we like to mix things up a bit!
Who are Curvy Girl Clothing?
Curvy Girl Clothing is an online plus size clothing store, focusing on brining FUN back into the full-figured wardrobe! A few of the Curvy Girl's
catch phrases are "Its not just a new outfit, it's a new outlook!" and "Breaking the rules, without breaking the bank!" or "Whether you just had a baby or divorced one…"Curvy Girl Clothing transcends all ages and styles, there is something for everyone! Curvy Girl Clothing has been featured on AM Northwest, Better TV, in the "What A Busy Week" section of the Portland Mercury, and on the cover of the Living section of the Oregonian. They are also currently creating a brand new website. The entire inventory has been moved to a temporary location (linked on their homepage), as they are launching our new site, right after the fashion show event!
With the huge success of the first Junk in the Trunk Show last spring, in downtown Portland, customers have demanded a new event. Curvy Girl Clothing selected Camas because its designer boutiques rival any other luxury shopping designations in the Portland metro area!
Where is the event happening?
Fall Runway Showcase, in the Second Story Gallery's double room above the new, state-of-the art Camas Library @ 625 NE 4th Avenue. After Party/Junk in the Trunk Show four blocks west of event on 4th Avenue. Doors open at 6:30 p.m., show begins at 7:00. Junk in the Trunk Show begins directly after the show!
This event is FREE!
Christine Alt is the expert style consultant for the Woman Within catalog (formerly known as Lane Bryant). In this video, which is available in the community section at Woman Within, as well as YouTube.com, Christine talks about the fabulous plus-sized fashions that are available in the Woman Within the catalog for the fall season.
We follow Christine during a plus size fall fashion photo shoot in New York. A lot of different looks and different feels are presented in this photo shoot, to highlight the fact that Woman Within caters for any aspect of a full figure woman's life.
Christine stresses that through her work with Woman Within, she wants plus size women to be able to feel comfortable with themselves and their size; being able to shop at Woman Within and get comfortable, great fitting clothing at a wonderfuk value.
A golden rule is also reveal within this video, which Christine lives by and shares with all plus size women. The key rule is: everyhing has to be in proportion! Do not simply think that something will look good on you, because you can see it looks good on your best friend. Take into consideration key aspects like your height and your size; everything has to be proportional.
Take a look at this very interesting video…
The latest issue of plus size positive magazine, Just As Beautiful Magazine, has just been issued.
Among many items in store, the August issue includes:

Exclusive interview with former Holloaks actress, Mikyla Dodd's
Find out why men really like BBW
Get the latest on UK BBW trends
Find out more about BBW health myths
See exclusive pictures from the Just As Beautiful Fashion Show and Good Morning America ABC News interview
The issue also includes lots of special offers for all readers, so if you like fashion and accessories definitely download the August issue! It's free after all.