Archive for August, 2008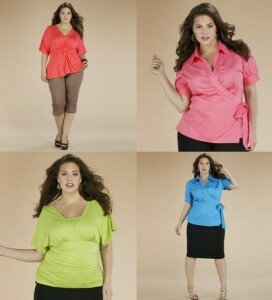 You definitely do not need to be a fashion expert to realize that this season is all about colors. And not just any old boring colors, but bright and vibrant ones.
Colors can add great style and flair to any outfit, but it is not just a matter of splashing colors here and there in what you wear, you need to pay attention to certain things to make sure you utilize bright colors in your outfits this season, to their best potential.
Read our latest plus size clothing tips article to get to know exactly how you should go about wearing bright colors. In this new article you can learn how to:
Choose the right shades
Choose the right accessories
How to wear bright colors with flattering shades.
So go on, learn how to wear bright colors.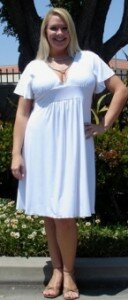 We all know that pretty, flattering plus size clothes can be pretty expensive. And because buying nice items that will look great is an investment, you can't always go crazy and buy as much as you like.
At SWAK Designs, you can. Because their summer clearance is going strong, and they have some seriously cute items for seriously low prices. Like the cute-on-everybody Plus Size Perfect Little Dress, on sale for $34.39. It comes is white and pastels to show off your summer tan. Or the Sheer Chiffon V-Neck Tunic (I love it in black), which is on sale for just $21.99.
Also, don't forget that SWAK Designs offer $5.00 flat-rate shipping and free shipping for orders over $149.