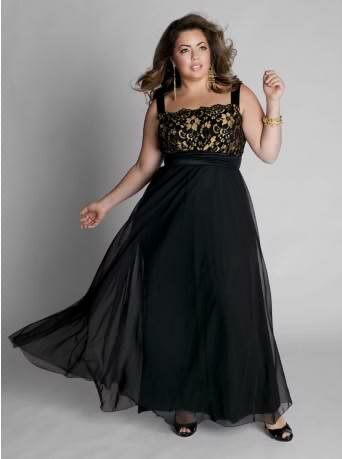 IGIGI has been adding gorgeous dresses to their inventory over the past few weeks, and their latest addition is no exception. Their newest arrival has been called Dangerous Liasions, a show-stopping stunning luxury gown.
It features a stretch lace bodice with scalopped edge, coupled with an empire waist full width chiffon skirt with 6 gores.
It's available in either black and gold, or black and purple. It retails for $162 and is currently available in sizes 12 to 32.