Archive for July, 2007
For the next 48 hours Jessica London is running three excellent offers, and the best thing is, it is letting customer choose which offer they would like to take advantage of. Here are the details of the offers available:
Take 25% off your favorite item. Use coupon code

JLW4466

.
Get FREE shipping on your order of $75 or more. Use coupon code

JLW6467

.
Take $20 off your order of $100 or more. Use coupon code

JLW5468

.
All above offers expire this Wednesday, 1st August… so visit Jessica London today and make use of your favorite offer!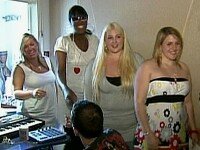 About a month ago, I spoke about how a sizzling new band made up of just plus size women, was set up by curvy UK magazine Just as Beautiful. This band was set up, after the magazine organized a unique and successful contest, where they searched through loads of curves and talent, to make up a one of a kind curvy band, which they dubbed Plus.
Well it looks like the girls at Plus are already making a big impact! An ABC News article published a few days ago recounts how the band was created.
The article also features some further insight, and comments from the girls themselves. One group member, Hannah Lee, told ABC News, "As I am big, I just thought I am never going to properly get into the music industry."
So here's a round up of all the girls who make up the curviest band in the music industry:

Hannah Lee
Rachel Faulkner
Shirley Slaymaker
Kate Newnes
Stacey-Lee Cuddy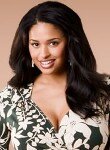 Looking stylish and keeping up with the latest fashion trends isn't rocket science. However it does take some training and getting used to, as it is not just a question of going shopping and buying whatever fits!
It is important to stock up on essential items every season so you have all the ingredients to cook up some very stylish recipes! Furthermore, doing so does not need to break the bank! Every plus size woman has the power to look her best, everyday and in every occasion, by spending a reasonable amount of money.
But don't just take my word for it. In a new 7 part article series, which Pasazz.net proudly publishes today, several leading experts within the plus size fashion industry share their secrets and give us their suggestions for combining a winning, figure flattering outfit for less than $300.
This series includes auggestions from experts including:

Christne Alt from Woman Within
Ozlem Arpaci from IGIGI
Nancy Baum from Cherished-Woman.com
Christine Kwon from Misspit
Vanessa Astran from Kiyonna
Jessica and Carrie from SKORCH Magazine
So go on, find out the secrets for looking like a curvy star! Secrets coming directly from the experts… read the first part of the series: plus size women dress to impress for less than $300!
Nikki Blonsky, plus size rising star, could this weekend be seen in London wearing a beautiful IGIGI dress. Nikki is new to the big screen, and is starring the new version of an old favorite movie, Hairspray.
Originally a John Waters film released in 1988, Hairspray also became a leading musical. The 2007 version of the movie features John Travolta, Michelle Pfeiffer, Queen Latifah, and a new face – Nikki Blonsky.
During the premier this weekend, Nikki strutted her stuff on the red carpet wearing the beautiful Maya Chiffon Dress in Black/Coral by leading plus size fashion house, IGIGI.

Towards the end of last week I receive some pretty exciting news, which will continue to add more choice to our plus size clothing options… this time specifically within the sportswear range.
I'm sure you have heard of the new plus size collection Queen Latifah launched recently at ShopCurvation.com. This range includes exclusive designs inspired by Queen Latifah. Besides casual wear and formal wear, this collection now includes a plus size sportswear line!
Visit ShopCurvation.com today to check this new addition out. I am in the meantime digging for further information about the new addition to the line. I will of course, update you as soon as I have more info!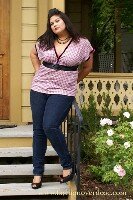 New items have been added to the edgy plus size clothing line available at Fashion Overdose. This store focuses on fem, street styled fashions which at first glance might not appeal to everyone. However I do encourage you to dig deep through the collection at Fashion Overdose as there are some gems to be found.
From their new collection, my favorite piece is the Jessica top. This is a tunic styled top with a difference. It is short-sleeves and included velvet and lave trimmings at both the sleeve and neckline. Tiny details which make this top unique. In comes with a faux satin belt at the empire waist, to further the curvy figure and flatter it. This is a very versatile top which can be worn in different occasions, during both the day and night. Sizes currently available at from 1X to 5X.
Various other new tops and dreses are available within Fashion Overdose's new collection. If you love color and are looking for something striking and different, this is the place to go to!