Archive for June, 2010
Torrid have gone ahead and done it again! They've taken an additional 50% OFF all items within their clearance section, which means savings of up to 80% on some items! This is sale is running now, for a limited time only, both online and in store. Items are limited, so hurry ladies and give Torrid visit today.
Do you have a special date coming up soon and are at a loss about what to wear? Don't fret! Check out the plus size outfit suggestion we have for you today, which is perfect for a special date.
Dress: This lovely Strapless Maxi Dress in pink animal print comes from Figuresque. We all know that maxi dresses are all the rage this season, so why not impress your date by wearing this latest fashion trend, in style! This trendy plus size dress features maximum comfort and style all in one, which makes it a perfect option because you want to make sure you're comfortable while you're having fun on your date. In features stretch smock top for a perfect fit, and a free flowing skirt. It comes in sizes 1X to 3X and is currently priced at $34.95.
Shoes: With this dress I am recommending you go for sexy black heels, and we're suggesting you have a look at this particular pair of strappy black high heeled shoes from Love My Shoes. Currently prices at $109.98, these shoes come in sizes 6.5 to 10.
Accessories: Finally, to top off your outfit check out the Draped Chainlink Necklace set in pink from Figuresque which is currently prices at $12.95. This set features silver triple draped strands with vibrant pink beading and includes matching o-ring earrings.
Figuresque have been adding a variety of new items to their stock lately, a few days ago we saw their new gorgeous plus size corset tops in fact. Though today I wanted to take a closer look at some of their new plus size summer dresses as I think they are great options to consider as they are stylish, flattering and affordable.

Sexy Floral Bloom Dress in Pink
This is one of my favorites from Figuresque's new arrivals. It features a floral print design, and we all know that floral prints are very in this season, in very bright and summery colors. This is a strapless dress which features a flattering sweetheart neckline, and it ties at the waist for a perfect fit. The dress is fully lined and features a back zip. It is available in sizes 1x to 3X and retails at $34.95, definitely a bargain.

Black N White Strapless Dress
A chic and elegant dress, this item features a lovely back and white print. Again this is a strapless dress, with a sexy and flattering sweetheart neckline. It ties at the waist line to give you that right fit and again, it is fully lined and zips up at the back. It is available in sizes 1X to 3X and is currently priced at $34.95.

Sexy Floral Bloom Dress in Blue
The cute of this dress is similar to the first dress I looked at today, however this dress comes in a slightly different print and color. The main colors here are blue and purple. Again a very bright and fun choice for those summer nights and parties. This dress is also available in sizes 1X to 3X and retails at $34.95.

Strappy Print Bubble Hem Dress
Finally I wanted to include this fun and versatile new plus size bubble dress, which can easily take you from day to night! It features a beautiful green and blue watercolor print with contrasting wide straps and trim. Wear it with a cardigan for work, then pair it up with bold jewels and heels for a night out. This dress is available in sizes 1X to 3X and retails at $32.95.
The immensely popular Marilyn Convertible Dress is back in stock at Monif C, and ready to ship! This is the last of the summer colors so make sure you grab one quick if you're interested, as these are hot sellers.
Also, wanted to remind everyone that the $20 Off Monif C Swimsuits Sale ends this coming Monday, 21st June ladies. You will need to use coupon code 20SWIM at checkout for the discount to apply.

Eliza Parker is a new plus size designer in town, specializing in stylish career wear, separates, cocktail dresses and fun accessories, all for women wearing sizes 10 to 28.
Soon to be officially launching a brand new website and online shop, for now Eliza Parker have opened their virtual doors on a 'Private Beta' basis. What does this mean? You can sign up to get pre access to their store before it officially launches to the general public. This means you will get the opportunity to see all designs, and pre-order before anyone else.
You can request to be granted access to Eliza Parker quickly and easily! Simply visit their site and fill in the short form. Make sure you enter "Pasazz.net" in the "How you Found Us" box, so they will know I sent you.
I've just received access this morning, and have been browsing away their gorgeous styles. I'm sure Eliza Parker will become a very big name soon in the plus size industry, and I cannot wait to try out one of her pieces. I have my eye on a particularly stylish cardigan, called the 'Million Ways Long Cardigan', which just screams out elegance and versatility all in one. Their Miami Dress (pictured above) is also a very sexy number, perfect for parties in long Summer nights.
So sign up for the private beta shopping experience at Eliza Parker today, and do let them know I sent you!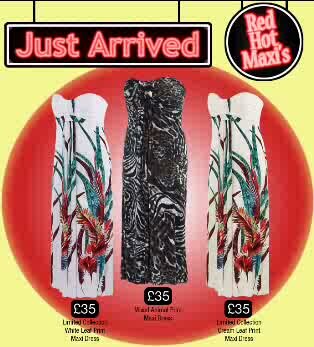 If you're new to Yours Clothing now is the best time to check them out, as they have added more fresh styles to their collection and they are also offering great deals for first time buyers. In particular you should definitely check out their fabulous selection of plus size maxi dresses, I truly think this is one of the most extensive selection for full figured women out there.
If it's your first time buying at Yours Clothing you are eligible for a 10% discount off your order, and if you live in the UK you can also get FREE next day delivery.
The offers aren't just there for first time buyers though. Ladies shopping from the UK will get FREE next day delivery on orders over £75!
Looking for an outfit this summer that is perfect just for hanging out with friends, or going out shopping? Take a look at our plus size outfit suggestion for today…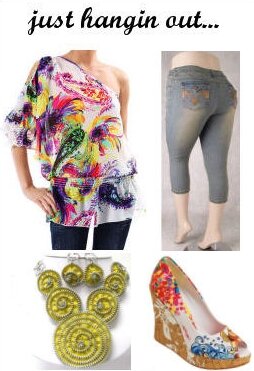 Top: Plus size top from Figuresque, the Single Shoulder Top in White, available in sizes 1X to 3X at $31.95. This top can actually also be worn as a mini dress, to this is a versatile and multi-use piece. The sexy single shoulder designs comes in a vibrant white chiffon print design. Includes stretch smocked chiffon cuff and waist.
Jeans: These cropped Vintage Leather Denim Capris are also from Figuresque, and include leather embellishments on the back pockets. These plus size denim capris feature destroyed design on the front, and a great stretch for that perfect fit! Available in sizes 14 to 22, and currently prices at $28.95.
Shoes: These funky wedges are from Ed Hardy, available from Love My Shoes at $69.98. This is a vibrant graphic print, peep toe platform wedge perfect for the warm summer months, and truly goes well with the single shoulder top. These wedges come with a lightly padded insole, 1 inch platform and 4 inch wedge. Available in sizes 5 to 10.
Accessories: Zipper Art Fashion Necklace Set in yellow from Figuresuqe, a chic and yet trendy item, which is priced at $14.95.
The new plus size renaissance corset tops are back at Figuresque, now in 7 new summer prints an colors.


The Summer Breeze Corset top comes in 4 different prints and colors, and is available in sizes 1X to 5X. This is a very light-weight top perfect for these warm summer days! It features wide kimono sleeves, a flowy skirt and sweet lace on bodice and sleeves. The semi-sheer chiffon fabric will definitely keep you cool and protect from the sun. This is a must-have for any summer vacation – it can be worn as a beach-cover up and then effortlessly transition for the evening to attend a sunset cocktail party. This is currently priced at $41.95.

Then also check out the Vintage Pin-Up Style plus size corset tops, which come in 3 different colors and area also available in sizes 1X to 5X. This cute, vintage pin-up-inspired top is like ice cream on a hot summer day- refreshing and delicious! Again, a top perfect for summer, as it is made out of light-weight, breathable jersey. It features a sexy and flattering babydoll cut with flirty butterfly sleeves, with a lace-up corset on the bodice. This top is also currently priced at $41.95.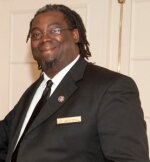 This week I had the pleasure of speaking with Glen L. Johnson, who is the founder and blogger at Full Figure Plus. Our chat was part of Curvy Conversations, as new podcast series I launched at the end of May, throughout which I will be talking to various people within the plus size fashion industry, including bloggers, store owners, designers, and much more.
In the first installment of Curvy Conversations I had the pleasure of talking to Cortney, the founder of plus size clothing store Shop Translated. This week it was a pleasure to get to speak with Glen, who I have virtually known for a number of years now. Similarly I have been following his blog Full Figure Plus for a long time now, and being one of the leading curvy blogs around, plus being the only one (that I know of) which is run my a male, I definitely wanted to include Glen in Curvy Conversations.
Listen to the podcast below, of what the video if you prefer, and listen to Glen's story. He talks a little bit about himself, how he got started with Full Figure Plus, what inspires him to continue blogging and he also reveals some upcoming plans, which are very very exciting. So make sure you listen in until the end to get to know all about Glen of Full Figure Plus.
You can download the conversation in .MP3 format here.
You can listen just to the audio right here:
You can listen to the conversation by watching the video below:
The exclusive coupon code Shop Translated is offering Pasazz readers will expired within a week ladies! Here are the details again… shop at Shop Translated using the coupon code pasazzme1 and save 30% OFF your order (excluding sale items.) This offer expires 15th June, 2010.