Archive for August, 2006
I know this is somewhat overdue; however I wanted to do a little post about this year's brand new Miss F.A.T. 2006, Tanisha Malone. I am sure that every plus size women has heard of the unique curvy pageant that has recently hit out TV screens (and also the web)… Mo'nique's FAT Chance.
Well Mo'nique FAT Chance has this year come back with a bang! The show has matured and has in my opinion grown stronger. This show is so great, in the sense that it helps those plus size ladies who feel down because of their image, think again and say "Hey, I'm curvy and I'm sexy!". That is exactly what it makes me feel and I'm sure most of you feel the same way.
This year's winner is Miss Tanisha Malone, who hails from Newark, New Jersey. This 28 year old lady surely has a very exciting road ahead of her. Working as an assistant for a medical examiner, Tanisha loves to sign and read poetry, besides serving as a motivational speaker for teens.
An overview of all contestants will follow soon, and we will also hopefully get some up close and personal interviews for you all. So keep reading the scoop!
This show must definitely go on!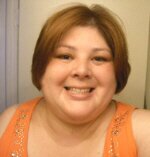 I would like to give a very warm welcome to Janna Lutz, who has joined the Pasazz.net team as a contributing writer. As a plus size woman who loves fashion and style, Janna will from time to time share her views with us and also provide us with some essential style tips.
In fact Janna starts off with a very interesting article, just published today on Pasazz.net. In fact Janna walks us through the trends that will hit the stores this Fall and which have caught her eye. Read her article The Lace, The Faux Suede, and My Wardrobe today!
Late last month Pasazz.net was contacted by a reporter from Shopzilla.com and I was delighted to see our mention within a recent article published on FortWayne.com's Journal Gazette. Helen Malani's article entitled "Surf Web for trendy plus-sized wardrobe" speak about the choices made available online to plus sized women, and also features some quotes of mine. How exciting is that? Make sure to check out and read the article at http://www.fortwayne.com/mld/journalgazette/living/15158358.htm.