Archive for June, 2008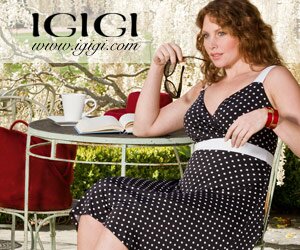 IGIGI has decided to go all-out with this year's summer plus size dress collection. With all the latest trends in the most flattering styles for full figures, this is a collection you have to take a look at. Check out their ultra trendy (and very curve-flattering) high waisted skirt, and their fun and flirty 50's style polka dot dress – one perfect for a cocktail evening, the other fun and fresh for Fourth of July celebrations.
Going to a special party on a warm summer night? You'll fall in love with the light as air Enchanted Nights Jeweled Gown. With chiffon the color of a late dust sky and a jeweled bodice and matching shrug, you'll look like the queen of the evening.
Every single one of these dresses is a flattering fashion statement. The only hard part is figuring out what statement you want to make.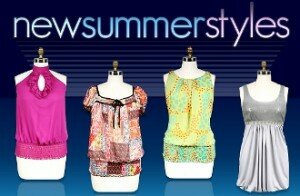 Just a quick post to let you all know that this week Missphit, one of my favorite plus size clothing labels, have added some hot new summer styles to their collection. They have added a range of beautiful, stylish plus size tops, which are perfect for the Summer months. Both colorful and unique, these new styles are definitely going to be a winner, and I expect they will be picked up pretty fast, so if you have your eye on something I suggest you act quickly. I sure will!
You might recall a while back in September, 2007 I had introduced you to a brand new plus size clothing store called Mimi's Curvy Corner. Well unfortunately we have to bid farewell to Mimi, as this store does no longer exist! But fret not, the Mimi story is not completely over. Mimi has simply evolved to a brand new online store now called Just for Curves.
The store has pretty much been given a makeover, and have therefore moved to a new and improved web site at www.JustForCurves.com, where our customers can enjoy the same great products and service.
But… it's not just a new name. It's a whole new shopping experience. What's new? Just For Curves introduces a great new way to shop. Customers can now choose their sizes for each item and each item has it's own individual sizing chart for a worry-free shopping experience. Customers can also build and share a wish list. Everyone can manage their accounts online, including their order history, address book, favorites, and preferences. Pretty nifty tools to help make your shopping experience more of a complete one.
So go ahead and take a look at the brand new Just For Curves.