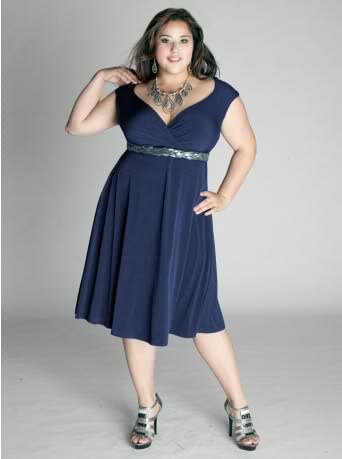 IGIGI has today unveiled a gorgeous new dress, which they have named Romance on the Yatch plus size dress. It is a sexy little number, yet very chic and elegant.
Perfect for ladies with an Inverted Triangle or Rectangle body shape, this new dress comes in Navy and features a surplice pleated bodice, a flattering empire waist band and a stylish contrast silver meatllic stretch braid underneath the bust line. It is fully lined and falls below the knees
It retails at $102 and is available in sizes 12 to 32.