Tara Lynn: Plus Size Cover Girl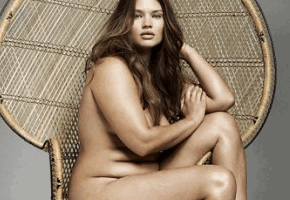 Plus Size Tall blog has today published a very interesting post focusing on Tara Lynn, a gorgeous and sexy plus size model.
Tara has gained immense popularity this year after having been featured in a controversial and much debated photo shoot celebrating real women within V Magazine back in January. Furthermore she was also featured on the cover of the French Elle magazine, in an issuue which they dedicated to plus size beauty.
A lot of interesting points were raised by Elli in one of her latest blog posts. Head on over there to read the full post and also have your say!
Related Tags:
tara lynn, Tara Lynn model, tara lynn plus size model, model Tara Lynn, tara lynn plus size, plus size model tara lynn, tara lynn size, tall plus size women, tara lynn photos, how tall is Tara Lynn
Related Posts: