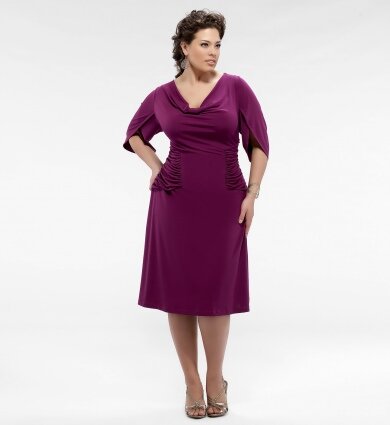 Last week Kiyonna unveiled a gorgeous new dress which they have named the Julianna Dress. This dress is not just another short sleeved cowl neck dress! The sleeves are uniquely set-in which give this dress a chic and Grecian feel to it. The soigné details and ruching at the side make this dress super flattering. Any dress that include ruching somewhere at the waist is a winner for me, because ruching truly disguises your tummy, and flatters any figure. This dress follows the Grecian style of recent dresses Kiyonna have unveiled which are equally gorgeous such as the Alexandra Gathered Dress and the Celine Chiffon Maxi Dress.
The Julianna dress comes in three different colors: blue, rich purple and black. Definitely a dress that will leave a lasting impression, one to have a closer look at if you're searching for a special dress for a special occasion.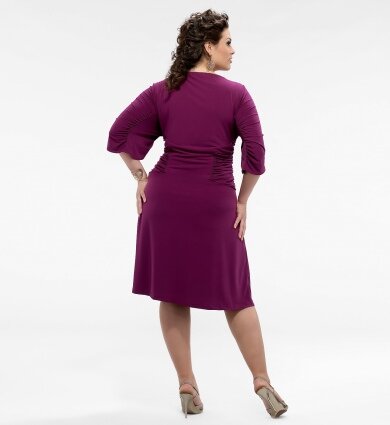 This dress is available in sizes 0X (10/12) to 5X (30/32) and is priced at only $98! It starts shipping tomorrow 25th May, 2010.