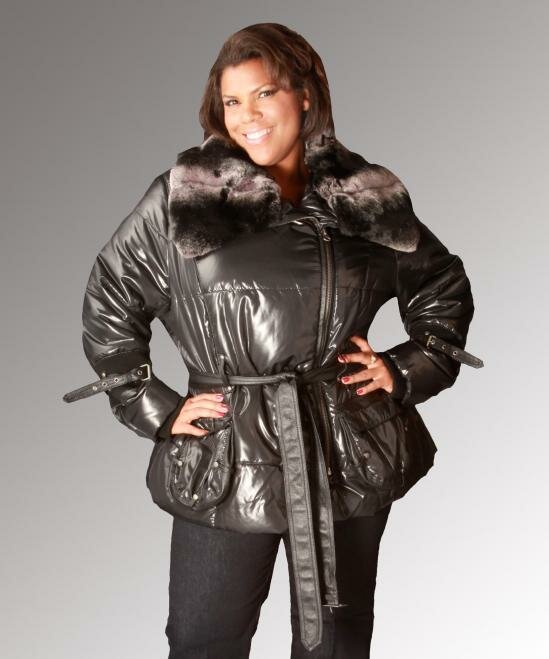 In the world of fashion, style is not a size but a statement. The winter season is an excellent time to explore new styles and trends to find something unique to add to your wardrobe. A winter coat or jacket is a must have as the weather begins to cool down leaving a crisp chill in the autumn air.
For plus size women there are an array of choices when it comes to choosing a coat or jacket. While there are numerous brands to choose from there are several brands that stand out from the crowd and clearly understand what a plus size woman is looking for when it comes to lasting style and fabulous trends.
Alain Weiz
A fun and funky style that will appeal to women looking for fashion with an edge. The Quilted Jacket by Alain Weiz boasts a removable faux fur collar, chic cuffs and a cinched belt at the waist.
Marina Rinaldi
The Delinda Angora coat by Marina Rinaldi is a classic coat with a twist. This angora, wool and cashmere coat comes in a beautiful fuchsia pink color and cinches at the waist with stunning bow type belt. This jacket is not only cozy and warm but visually stunning as well.
Roaman's
Roaman's is one of the most fashionable brands catering to a wide variety of plus sizes and shapes. Their line of winter coats and jackets is not to be missed. From classic long wool blend coats to cropped faux fur jackets and multi pleat swing coats this brand has a coat that will suite any woman's style and budget.
Lane Bryant
The Icon Collection Long Riding Coat is a chic coat the emphasized the beauty of curves. Made of twill material the fresh lines of this coat are dramatic and flattering. The Velvet Peacoat is a sweet yet classic princess style cut which compliments many different shapes and sizes. The coat comes in two distinct colors including bright purple or dark blue and is made of a lush velvety material with cuffed sleeves and a center back pleat.
The key to shopping for plus size coats and jackets is to avoid baggy or shapeless clothing. Take the time to find an item of clothing that will accentuate your positive features. Try a classic line that hugs the body or a coat that cinches at the waist.
For style and flair choose a jacket that comes in a bold color to make it pop. If color is not your thing and you prefer black, cream or taupe try to find a coat that has a textured element. Other unique accents include fancy cuffs, wide lapels, faux fur or fancy belt.
Style is an expression of your inner self – don't settle for anything less than a coat that makes you feel as fabulous on the outside as you are on the inside.