A few weeks ago I posted about two pairs of Evans shoes I bought from eBay at a really low price. Well they both arrived last week and I love them! So I thought of updating you on this, and post a couple of pictures to show you the shoes, and how they fit.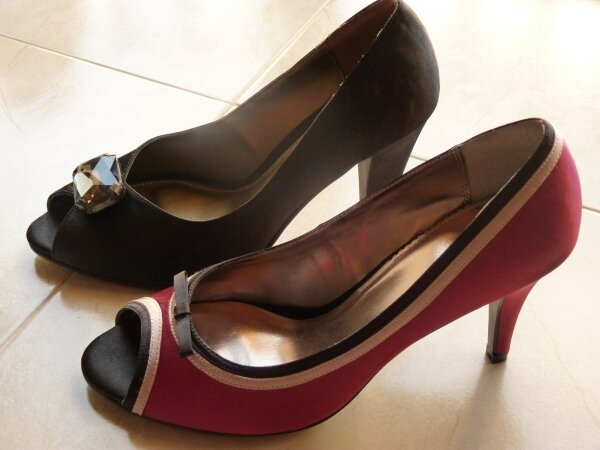 The pink shoes are gorgeous. I wore them for the first time yesterday at a dinner party. I paired them up with a black knee length dress I have from Torrid, a fuchsia coat I have from Marks & Spencer, and a black clutch bag. They are very comfy, slightly too long, but perfect from the width. A number of people commented on how nice the shoes look, so needless to say I'm very happy with this pair!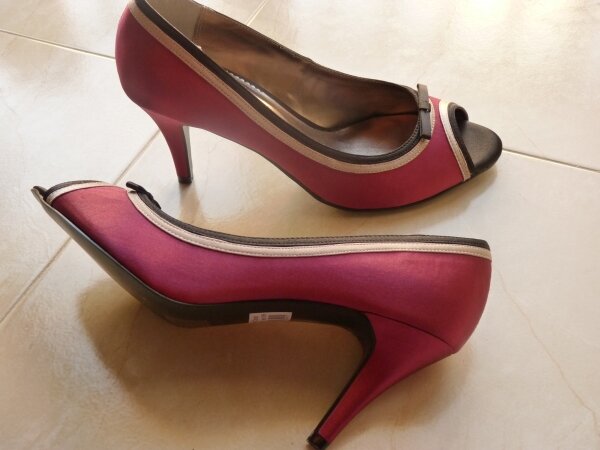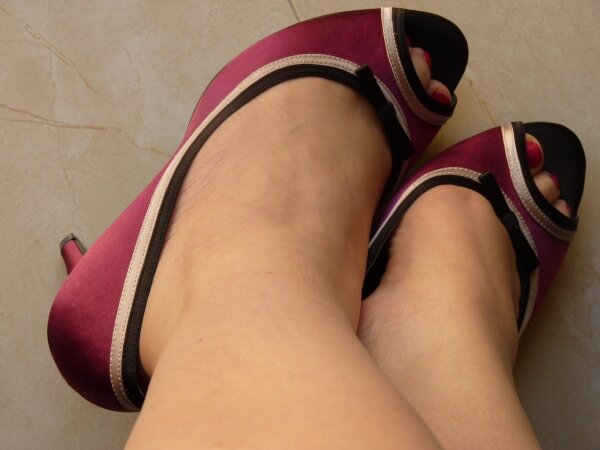 Now it was a bit of a bumpy ride with the black shoes. They were from a different seller, and when I got them I realized they had sent me the wrong size! They sent over a size 6 instead of 8. So I quickly contacted the seller, shipped them back, got quickly refunded for the shipping costs, and a few days later my size 8 pair arrived in the post. So a little hassle, but a very happy ending. These shoes fit ever so slightly tighter than the pink ones, but are comfy as well. I haven't work them out yet, but believe me I will soon!