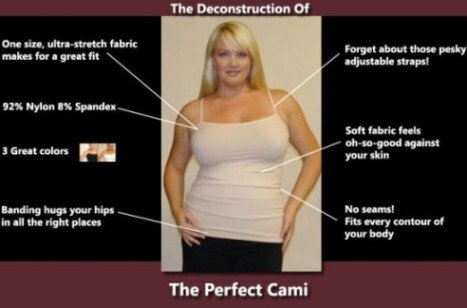 So what makes a perfect plus size cami? Tina, at SWAK Designs sent over these few traits to look for in a cami, all of which are integrated in the unique cami, made exclusively for fuller figures, and which is available at SWAK Designs.
One size, ultra-stretch fabric makes for a great fit.
92% Nylon, 8% Spandex.
3 great colors to choose from.
Banding hugs your hips in all the right places.
Forget about those pesky adjustable straps!
Soft fabric feels oh-so-good against your skin.
No seams! Fits every contour of your body.