Diana Mathias, writer at The Epoch Times, carried a very interesting article last week, which introduces us to Chanel Clark and the Miss NYC Plus organization. The organization was created based on the need to have an avenue where to showcase plus size fashion and models in NYC, something which had so far been extremely difficult to do.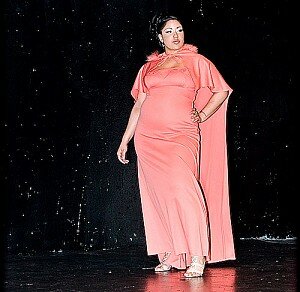 Founded by Chanel Clark, Miss NYC Plus produced its first pageant in March of this year. During this event, women wearing size 12 to 26 where given the chance to gather at an event focused exclusively on plus size fashion and celebrating curves. The pageant proved to be very successful, receiving an overwhelming amount of response. During this event, one particular model was named winner of the 2008 Miss NYC Plus Pageant. The winner for 2008 was Nic Moore.
The next event the organization has planned is a march down Fashion Avenue during New York Fashion Week in September as "a peaceful rally so that people can see how beautiful these ladies [size 12 and larger] are," Clark said. "We really want to make a statement."
Definitely watch out for more updates from Miss NYC Plus over here at the scoop. In the meantime if you would like further details, do visit them at MissNYCPlus.com.