Ah yes…Valentine's Day. That time of year when we attempt to show that special person in our lives just how much we adore them. It sounds simple enough but buying the perfect gift for a man can leave even the most romantic and resourceful woman baffled. For those needing a little help in this department here are some suggestions on a Valentine's Day gift for him that's sure to please even the most hard to buy for guy.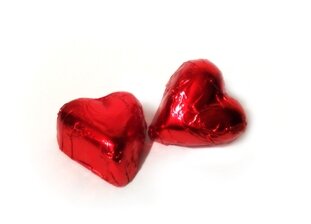 Is your man a romantic at heart? If so, try turning the tables and taking him for a special night out. Make the dinner reservations, pick him up (if you live separately) and pick up the tab while you're at it. He's sure to appreciate you taking the initiative. Another tip—don't forget the flowers. A survey by Bruskin/Goldring Research found that 61% of men of all ages would secretly love to receive flowers on Valentine's Day, yet only 40% report ever being the recipient of a bouquet in the past. So to score extra points with your guy make your first stop of the evening at a florist shop.
For the sports minded man tickets to see his favorite team is a sure way to score some points in the romance department. Even if game day isn't on February 14th just presenting him with the tickets on Valentine's Day will not only thrill him but give him something to look forward to. If your man is more of a music aficionado concert tickets to see his favorite singer or band are sure to please. Just remember that if the event isn't on Valentine's Day you may want to make the giving of the tickets a special event in itself to mark the occasion. Try cooking him his favorite meal and hiding the tickets in his napkin or make a scavenger hunt type game out of it where he has to search your home for clues to where his present is hidden. Make the game really worth while by hiding the tickets in bed—a great place to end up anyway.
For those men that love to be pampered a "his and hers" day at the spa adds just the right touch of romance to the special day. If possible, try and book your treatments so that you can both enjoy them together in the same room. For best results try a manicure/pedicure combo followed by an hour long full body massage. He'll be putty in your hands afterwards. To make a good thing even better, book your spa day in a hotel and reserve a room for the evening. Afterwards saunter up to your suite, order room service and make use of that hot tub for two.
Lastly, we have the practical man. We won't call him "unromantic" but let's just say he's not the flowers and day spa type. No need to fret, there's a perfect Valentine's Day gift out there for him too. For that armchair quarterback the Beer Machine is a gadget that brews, ferments, carbonates and dispenses 2.6 gallons of home made brews in one foolproof machine. If "do it yourself" isn't his mug of ale then try signing him up for a Beer of the Month Club. This can be done easily online and he'll have great tasting, high quality beer delivered right to his door. This is a great way for him to try new brands from microbreweries around the country.
So no matter if your man loves romance and candlelight or brews in the backyard, with a little forethought and effort you can snag the perfect Valentine's Day gift for him.