Are you still looking for your perfect holiday party dress? Don't worry! You're still in time to order your perfect dress and save on it too!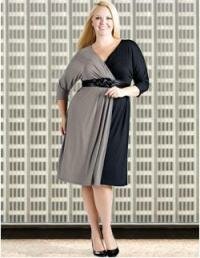 Save on the season's hottest styles! IGIGI have knocked 30% off all dresses, only until this Thursday 18th December. Here are some of the lowest priced dresses found at IGIGI, which are overflowing with style:
Contessa Asymmetrical Dress in Black at $89.00
Little Black Dress at $87.00
Delicate Lace Cocktail Dress in Black/Nude with Shrug at $91.00
Colorblock Dolman Sleeves Dress in Black/Grey at $68.00
Plus, IGIGI are also giving us 2 ways to save on shipping:
Only $10 for 2nd say shipping on all US orders of $150 of more, until 22nd December.
Free shipping for continental US orders of $150 or more; $15 Off shipping for Hawaii and Alaska orders of $150 or more; and $15 off shipping for international orders of $150 or more.