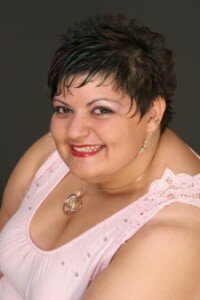 If you are a woman wearing size 5X or over, and have been looking around online for stylish clothing that looks good and fits well, you might be a little frustrated by now. Let's face it, the super size clothing options for women are a bit harder to come by, but do not despair! Finding stylish super size clothing might be a little bit hard, but it is not impossible!
Over here at Pasazz.net we love a challenge, and since we are determined to make this site THE place for plus size women to go to for their fashion options, whatever their size, we have gathered up a list of online stores all of which cater for women sizes 5X and over. We will continue to add new online stores as we find them, though I am sure this list here will give you a head start on your shopping.
Recommended Stores
Plus Woman Sizes 1X to 10X
Plus Woman offer a more fitting approach to fashion for the larger woman, with clothes in sizes up to 10X. Plus Woman offers a wide array of styles from t-shirts to sweaters to sportswear to medical scrubs to dresses and beautifully tailored suit jackets. Whatever you may be looking for, you will find at Plus Woman.
MIZRAK Sizes 1X to 15X
MIZRAK is the manufacturer of basic styles for the difficult to find sizes. They believe that every woman, no matter what her size, has the right to wear beautiful, fashionable and sexy clothes! MIZRAK offer high quality clothing at low prices, and their goal is to offer beautiful and stylish clothes for BBW's at the lowest prices possible.
Peggy Lutz Plus Sizes 12 to 36
If you are looking for something elegant and distinctive, Peggy Lutz Plus is surely a place you need to check out. Specializing in plus size attire for special occasions, Peggy Lutz carry dress, jackets, tops, skirts and pants. To give you an idea of the size ranges available, their top hip sizes is 78″ and they also offer customizations above that if required!
Making It Big Sizes 1X to 8X
Making It Big specialize in natural fiber plus size clothing for women of style, in sizes 22 to 48 (1X to 8X). This online store offers everything you might need from tops to skirts, to dresses, to lingerie and intimates, as well as active-wear. They only make plus size clothing and they specifically design the fit and style of their clothing for women size 22+. Making It Big designs truly celebrate a woman's curves!
Myles Ahead Sizes 1X to 10X
Myles Ahead is an online store located in Margate, FL that designs clothing exclusively for large and super-sized women. You will find their styles to be generously sized and proportioned, a great place to shop for super size clothing!
Love Your Peaches Sizes 1X to 6X
The motto of Love Your Peaches is 'no boundaries', and this truly reflects what the owner/designer Janelle Lowe is trying to achieve with her line of clothing. She wants to offer confident plus size women up to size 6X with fashions they can enjoy and love. From swimwear, to separates such as skirts and pants, to dresses, you will find a large variety of super size clothing options over here!
Zaftique Sizes 0X to 6X
Zaftique carries a lovely collection of beautiful plus size dresses and gowns, though they also offer separates such as tops, bottoms, jackets, and also swimwear and intimates.
Sixteen 47 Sizes 1X to 6X (16 to 44)
Sixteen 47 is the clothing line dedicated to big women, created by Dawn French and Helen Teague. From tops, pants, skirts to dresses, at Sixteen 47 you will find exquisite fashions at affordable prices.
BBW Boutique Sizes 1X to 7X
This is the boutique for big beautiful women who are looking for stylish and quality clothes. At BBW Boutique you will find bridal wear, club and cruise wear, career wear, swimwear, and everything else in between. Their designs represent what the designer herself, has not been able to find in plus sizes. At BBW Boutique they believe that you should be the woman you are… not dictated to about who you should be!
Big Gals Lingerie Sizes 1X to 12X
Big Gals Lingerie carries a very vast collection of lovely plus size lingerie, club wear and costume styles. Whether you are looking for something playful, or something daring and sexy, Big Gals Lingerie can help you with the perfect fit. No matter what your measurements are, Big Gals Lingerie have something extra special for you.
Designer Curves Sizes 1X to 12X
At Designer Curves you will find a great selection of chic, stylish and trendy designer plus size clothing for fashionable women. All of their designs are available in sizes 1X to 12X, and are all proudly made in the USA in their studio. They ship internationally!
Imogene's & WERCreations Sizes 4X to 8X
Imogene's is a clothing manufacturer and store carrying women's plus size and super size clothing in sizes 4x to 8x and is part of the Social Enterprise that supports the Women's Employment Resource Centre (aka WERC) in Woodstock, Ontario. Imogene's have been making plus size women's clothing for over a decade at their Woodstock, Ontario facility. They offer quality Canadian made, stylish plus size clothing at affordable prices.
Know of Other Super Size Clothing Stores?
Do contact us should you have any feedback about the above, or if you have suggestions for other super size clothing stores we should add to the list below.
Our Top Picks in Women's Super Size Clothing
| | | |
| --- | --- | --- |
| Slip Dress Teal Slither Calf-Length | Tunic-Length Kimono Jacket Emerald/Grass Etched Burnout | Tunic-Length Kimono Jacket Rayon Batik |
| Tunic-Length Kimono Jacket in Ink Floral Silk Velvet Devore | Mini Slip Dress Optic White Brocade | Cami and Pencil Skirt Navy Spiral Sparkles Slither |