Canada Plus Size Clothing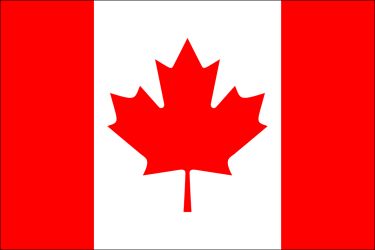 Are you a plus size woman living in Canada, looking for stylish and flattering clothes that actually fit you? You have come to the right place! In this page we list various stores, all of which cater exclusively to the fashion needs of plus size women, and all of which also ship to Canada! Many of these stores are actually located in Canada, so you can also avail yourself from more affordable shipping rates when shopping through these store – we will let you know which ones are actually located in Canada! Otherwise all other stores do ship to Canadian customers, so you can still take advantage of the wide selection of plus size fashions available online.
Editor's Choice
Satin Woods
Sizes 14 to 40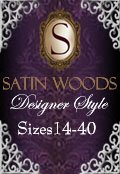 Satin Woods is an Canadian boutique specializing in designer women's plus size clothing. They carry styles in sizes 14 to 40 and offer a wide selection of beautiful, quality and curve hugging clothes. Whether you're looking for a party dress, of something to wear to work, you will find something for you at Satin Woods. Their priority is you, and they will help you find the item you are looking for. Satin Woods are located in Canada, but also ship worldwide. Read our review.
Plus Size Clothing Stores that Ship to Canada
Alight
Sizes 12 to 34
alight is what I call the ultimate online plus size clothing shopping mall. They offer everything from casual wear, to prom dresses, to sportswear, from a variety of leading curvy designers. And they ship worldwide, including of course Canada! Read our Alight store review.
Torrid
Sizes 12 to 28
Specializing primarily in junior plus size clothing, Torrid also provides a wide array of style which will satisfy plus size women of many ages, around the world. They offer a large range of tops, jeans, skirt and dresses for any occasion. They ship worldwide! Read our Torrid review.
Kiyonna
Sizes 10 to 32
Kiyonna is one of my very favorite places to shop; they offer a lovely range of dresses, tops, skirts and trousers in classic and yet fashionable silhouettes which are set to flatter the fuller figure. Kiyonna stands out from the competition for the excellent quality they provide – definitely one not to be missed. Read our Kiyonna review.
Figuresque
Sizes 14 to 36
Again another store specializing primarily in junior plus size clothing; they offer a variety of dresses and top in the latest colors and print. They also offer one of the best selection of plus size corset tops you can find online. But that's not all,. Figuresque also offer a great range of lingerie, all of which can be shipped to Canada!. Read our Figuresque review.
SHOP TRANSLATED
Sizes 10 to 30
If you want to shop through a selection of colorful tops and dresses, then check out the range offered at SHOP TRANSLATED. They carry the Ines and Charle Marikina collection which are two must sees. Read our review!
Sealed With A Kiss Designs
Sizes 14 to 36
At Sealed With a Kiss Designs you will find everything you need, from lovely maxi dresses, to casual tops, to offer perfect shirts. Their sizing is very generous and they offer worldwide shipping! Read more about Sealed With A Kiss Designs.
IGIGI
Sizes 12 to 32
Another one of my very favorite places to shop online. If you want something stylish, unique, of great quality and which will last a lifetime then IGIGI is definitely a store you have to check out. Founder and lead designer Yuliya Raquel create true masterpieces in her IGIGI designs… you really have to see (and wear) IGIGI pieces to appreciate them and lucky for you, IGIGI ship to Canada too! Read our IGIGI store review, and leave your comments!
Do you think we missed a store? Do you know of an online Canadian plus size clothing store that is not listed here? Then contact Pasazz.net today and let us know what we're missing.