10 Plus Size Sequin Holiday Party Dresses
'Tis the season to sparkle and indeed sequins, along with metallic fabrics, are one of the hottest trends this year!
Whilst window shopping, both outside and online, I've been running through a variety of holiday inspired dresses and tops in an all-over sequin style, and they don't just come in one color! Shades of gold, black, silver, blue and even multi-colors are available.
So If you want to make a sparkling impression this season, why not consider a plus size sequin dress for your upcoming Holiday party or event?
I've hand-picked some of my favorites to share with you today, which are available in plus sizes.

1. All Over Sequin Dress
by South from Very.co.uk



2. Ruffle & Sequin Dress
Available in red or black from Avenue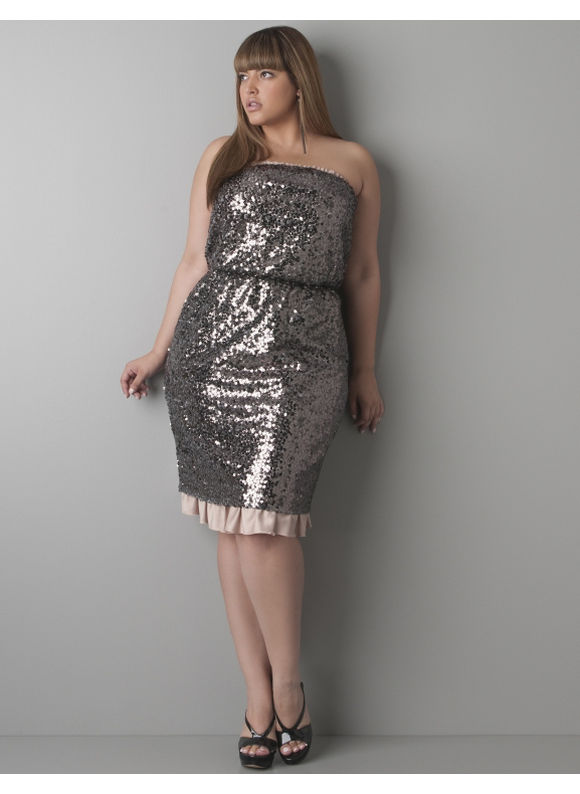 3. Sequin Party Dress
by DKNY Jeans from Lane Bryant

4. All Over Sequin Bodycon Dress in Black and White
by Drama Queen from Very.co.uk

5. Split Sleeve All Over Sequin Dress in Gold
by So Fabulous from Very.co.uk

6. Sequined Open Back Sheath Dress
Available in black or lillac shimmer from Roaman's
7. Sequined Top Taffeta Fit & Flare Dress
by Roaman's

8. Sequined Fit-and-Flare Dress
Available in black or silver shimmer from Roaman's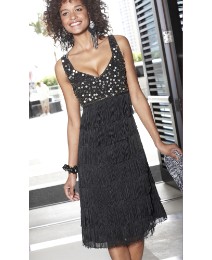 9. 20s Flapper Style Sequin Fringe Dress
by Simply Be

10. Sequin One Shoulder Dress in Gold
by New Look