Styling Tips: How To Style Straight Hair Fashionably
Guest Post
Most women with straight hair dream of having curly long locks, but women with curly or wavy hair often want nice straight hair. It's ironic of course but the truth is that every hair type has its pros and cons.
Sleek straight hair is wonderful and often stunning, but if you have straight hair you know that it's not always that simple. Straight hair can be dull and hard to work with and will often tangle more than curly hair does.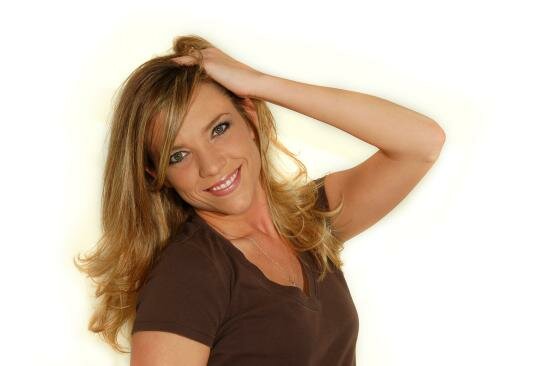 The thing is, if you have straight hair you are stuck with it – because no amount of chemicals or heat will make your hair permanently curly. That's not the way to go anyway though, straight hair can look fantastic and you should make the most of it.
Here are 4 tips to help you make the most of your straight hair:
Scrunch It
Scrunching has one big advantage, it's easy and quick to do. This will give you hair extra texture and as a result the illusion of volume by creating space between your hairs.
Here's how to do it:
After a shower with freshly conditioned hair (and whilst still damp) use a splodge (technical term) of scrunching mousse. Comb it in with your fingers, but only along the length of your hair, keep it away from the roots.
Part your hair into sections (4 is ideal) and bundle up each section and give it a squeeze. Work your way from tips to roots and then move on to the next section. To finish drop your head forwards and let your hair hang and then scrunch the whole lot at once!
That's all there is to it – let it air dry and don't brush it.
Just Wake Up
You might envy those with curly hair, but your straight hair can be so low maintenance and still look good that you should really pity curly haired people who have to do their hair each morning.
Try having a shower in the evening and then with your hair still damp put it up in a bun, plait it or just screw it up however you like. Now go to bed.
In the morning let down your hair (Rapunzel!) and do nothing more. Ok, brush it if you like, but even that's not essential. Give the messy hair look a try, it's very in and no effort whatsoever.
Vinegar…?
Believe it or not vinegar can actually be your new favourite hair product. Things like conditioner and other hair products make your hair thicker and heavier which weights it down and makes it look lifeless. A rinse through with diluted vinegar will quickly strip off these products and let your hair pop back to life.
You only need a tablespoon in about a pint of water, then use the rinse whilst in the shower, leave it in for a minute or two and then rinse out. Once your hair is dry the smell of vinegar should go away. Don't do this too often, just once a week maybe to strip off the prior week's build up.
Say No To Alcohol
And finally, a secret of the fashion world – alcohol is the secret ingredient in many commercial styling products and it's not good for your hair. Cheaper products in particular of guilty of this hair sin, but some expensive ones can contain it too.
The problem is that it takes the oil out of your hair and can leave it looking lifeless and dry. This is bad for any hair, but straight hair is particularly vulnerable to it. So the lesson here is to check the ingredients on your hair products and try to pick the alcohol free ones – they are out there. (If alcohol is fairly low on the list of ingredients that should be ok too).
Thanks for reading my post. If you have straight hair and you wish it was fuller and longer one great option is to invest in some quality straight hair extensions – please visit my shop to do so!