The Perfect Accessories For Nights Out On The Town
Guest post.
I have to admit I am not one for big nights out with the girls. I prefer to stay inside where it is warm, there are no queues and drinks are a hell of a lot cheaper. I also love to lounge around in jeans or joggers so dressing up causes a bit of a drama in my house.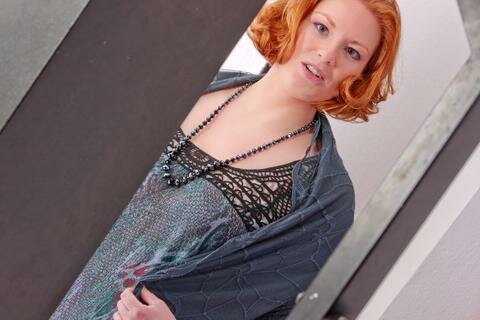 The Old Dilemma of Having Nothing to Wear!
When I am persuaded to get dressed up I always find myself in a bit of a panic. I never have anything to wear, especially if the occasion is calls for something ultra-dressy. I recently had to go on a hen weekend and so not only did I need to find a great dress for one night, but many for the entire trip! I headed into town but I found nothing suitable. The sizes in the shops were all different so when I found a dress I did like I found it was either too big on the bust or too tight on the waist, so I decided to use the Internet instead. I took my measurements and began my hunt that same night.
I found some amazing outfits. Something short and sassy for the nightclubs, a few day time outfits for sightseeing and shopping trips (not forgetting more impromptu trips to the pub) and a second dress for the last night. When the clothes arrived I was really pleased with everything. I checked the measurements were correct before ordering and everything seemed to fit really well. However, I was far from finished.
The Finishing Touches Are Just as Important as the Dress
When it comes to dressing up for nights out you can't just think about the dress, there are shoes, jewellery, hair styles, make up. It feels like an endless list and really my heart wasn't into it one hundred per cent. I was hoping the jewellery I had would match well and my trust black stilettos would suit both dresses but I was wrong. So once again I was back online with a mug of tea in hand, trying to accessorise each of my outfits.
I was concerned about money as I had already spent rather a lot on my weekend outfits but I wanted to make sure I looked great. I have stunning friends who have impeccable taste. They love the night life and spend a lot of money on going out and living it up. I wanted to look at my best to help me feel a lot more comfortable about being in that situation, way out of my comfort zone.
Spoilt for Choice
I actually had a look on some great websites, one of which had some stunning necklaces which were really original. They had varying price tags but each of them was unlike anything I had seen while walking around the shops. I decided on a couple of necklaces, two pairs of shoes (my flip flops were perfect for the day anyway), a new pair of earrings and a gorgeous bag. I actually discovered a great necklace for the hen to wear too so I treated her to one which I gave her once we arrived at the hotel. Needless to say she was delighted, as was I when she decided to wear it that night.
All of my outfits seemed to go down well. I felt good in all my new finery, the girls complimented me and I had a certain amount of attention when we arrived in each new club. I felt great and I did manage to have a really good weekend. I am just happy that those weekends are very few and far between. Luckily the jewellery I purchased goes with all sorts of outfits, shame I can't say the same thing about the heels I purchased!
Tatty Devine has some amazing necklaces perfect for those special nights out. You can wear many of the designs whether dressing up or down.