Queen Grace by Marina Zelner have just launched a fantastic sale. They have grabbed their past season items, which are gorgeous timeless pieces any fashionista would be proud to own, and they knocked an entire 70% OFF the price tag!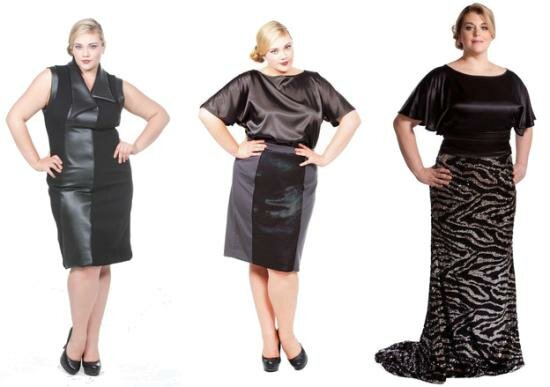 The super popular Grace Dress, which features a striking polished black leather trim (first dress in the picture above), can now be yours for just $63, from a previous $210! Here's a look at some other markdowns:
The Eve Skirt can be yours for only $27, from a previous $90.
The Elise Dress is now just $60, from an original price of $199.
The amazing Gwen Holiday Skirt is now only $66, from a previous $222!
As you can see, these are some serious discounts ladies! So if you've been wanting to grab some designer plus size fashions, now is the time to do so during the Queen Grace 70% OFF Sale.