The Plus Size Style Guide Launches Today
By
Sarah
on September 19, 2011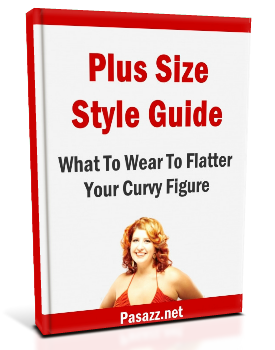 The Plus Size Style Guide is finally launched!
I'm very excited to share this with you all today; this is something I have been working on for the past few weeks and it's finally ready to be released!
If you've been a Pasazz.net follower for a while, then I'm sure you will know that it is truly my passion to provide plus size women with style tips, sale updates and other tools to help curvy women find stylish clothes that fit… and save some money whilst doing so too!
Today I've decided to take things a step further with the launch of my brand new Plus Size Style Guide.
I've been thinking about this for a while, how to provide curvy women with something they can turn to whenever they are about to choose a dress, a top, or pair of jeans, to help them choose the best style to flatter their figure. And finally, this is exactly what I've done in The Plus Size Style Guide – created a handbook which any plus size woman can turn to, to help her dress to impress!
The Plus Size Style Guide show you how to easily figure out what body shape you are; provides tips on how to dress to flatter your body shape; shows you how to choose a swimsuit (and where to find one), and much more.
Head on to The Plus Size Style guide today to get the full scoop about what this guide includes, and to jump on the very special introductory offer going on to celebrate this launch!