8 Most Wanted Plus Size Summer Styles
Over the past weeks Yours Clothing have been adding on many new plus size summer styles to their collection online, and here are 8 of their most wanted and best selling items. Get these for the upcoming warm summer months, before they're gone!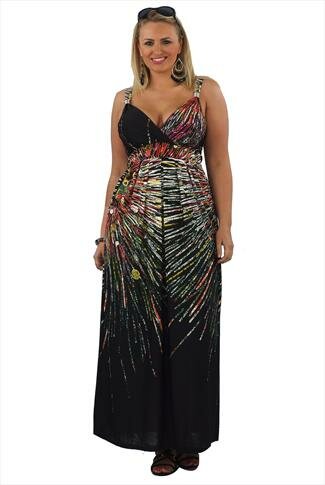 1. Black Multi Printed Maxi Dress
This gorgeous plus size maxi dress is from their limited collection; I own a similar maxi dress but in a different print, and ladies I can tell you this style is super flattering and very comfortable. It features a lovely print which is great for summer. Pair with flats for a more laid-back look, or with heels for a hotter evening style.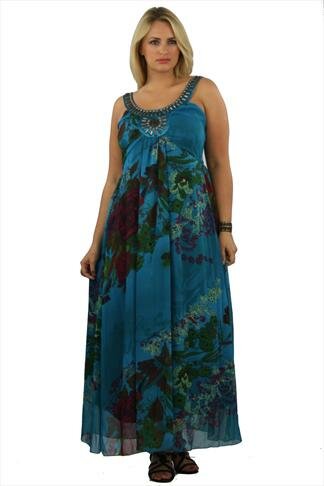 2. Teal Print Embellished Neck Maxi Dress
Another maxi dress style from the many gorgeous styles currently available at Yours Clothing; this particular one come in a fresh teal color, and features a beaded neckline. So forget accessories with this maxi dress ladies, as you've for this dress accessorizes already!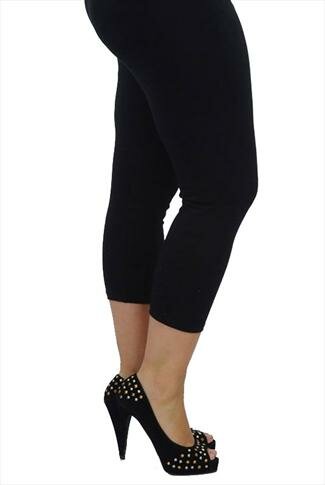 3. Black Cropped Cotton Leggings
OK, so this item is not as exciting as the previous two maxi dresses we just had a look at, though this is one of those essential Summer basics you just have to have. Very versatile and comfortable. Pair up with your favorite plus size tunic tops, and wear either flats or heels to create your perfect look.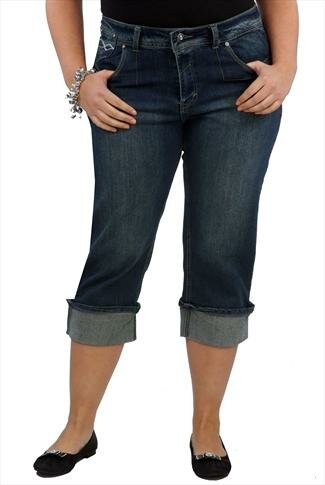 4. Mid Blue Diamante Detail Crop Jean
Similar to the black cropped leggings, these crop jeans are an essential item to have in your closet. A versatile piece as they can be worn with a variety of different tops, and different style shoes. Can easily be dressed up or down depending on where you're off to!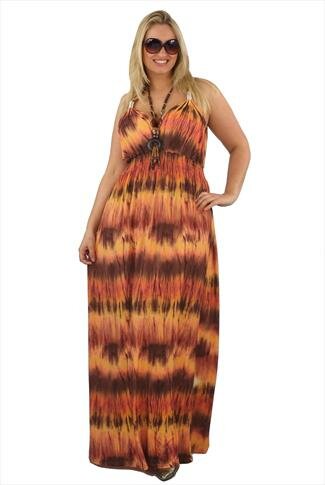 5. Tie Dye Necklace Detail Maxi Dress
Here's another gorgeous plus size maxi dress, and this particular style definitely screams our Summer! It comes in a vibrant yellow, orange and brown mix tie dye print, and includes a lovely necklace detail. Again with this maxi dress you will be ready and accessorized, so just grab your favorite flats and sunglasses and you're ready to go.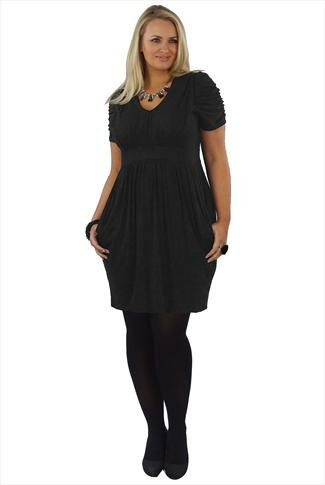 6. Black Gaga Sleeve Tunic/Dress
Another basic and yet versatile piece, which you will be glad to have in your wardrobe. This piece can be worn as either a tunic top, over leggings or jeggings, or as a dress since it has got enough length. It features ultra trendy and fun gaga style sleeves.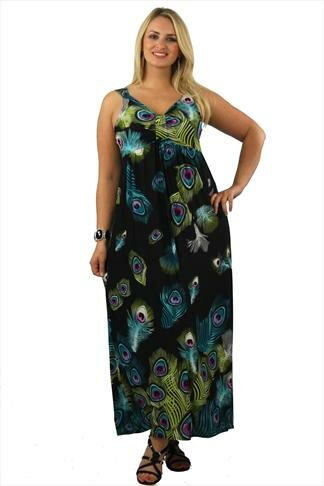 7. Multi Peacock Feather Print Maxi Dress
As you've probably noticed, maxi dresses will be very popular again this Summer. This particular style which is selling like hot cakes at Yours Clothing features a gorgeous peacock print and wide straps, enabling you to wear your favorite bra. So you can be on trend with a flattering maxi dress, but still have that all essential support.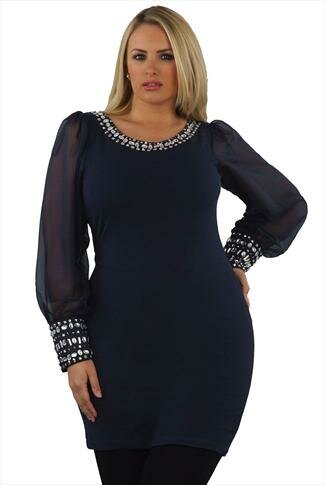 8. Navy Jewel Neck Tunic/Dress
This final item makes a perfect evening look! Again this one can be worn as a tunic top (over leggins, jeans or even tights) or as a dress since it has enough length. If features pretty jewel detailing on the cuffs and round neckline. A effortlessly perfect summer evening look!
So those are the most popular items right now at Yours Clothing, and if you like any of them I suggest you grab them straight away to avoid disappointment. Of course besides the above you will find a very vast selection of plus size styles at Yours Clothing, including a large collection of maxi dresses. So do head on to Yours today to have a look at their complete collection of Summer styles.