Wow Them With Your Curves! Great Fit Denim at Evans
By
Sarah
on March 3, 2011
Evans has some great denim right now that will flatter your curves and lengthen your legs in no time, giving you the ultimate feminine silhouette.
We know the choice of styles and fits can be mind-boggling but Evans offer everything from jeans to give you a cool, contemporary daytime look to jeans that look great with boots and a printed top for a night out.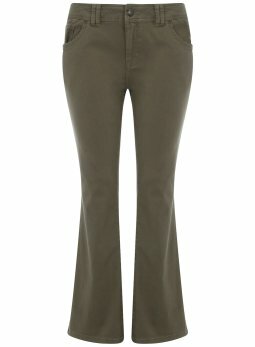 Plus Size Bootcut Jeans
Bootcut jeans are flattering for most women and ideal if you need to look gorgeous from day to night. They fit your hips snugly and follow the natural curve of your leg before widening at the ankle to make calves appear slimmer. For day, channel your fighting spirit by teaming bootcut jeans with a black or stone military jacket and classic white cotton vest top and change the look for night with a shimmer print tunic.
This season, bootcut jeans are available at Evans in a whole range of denim colours including indigo, black and khaki to complement Spring's military trend.
Curvy Hugging Jeggings
Jeggings are a great alternative to leggings for a causal but cool daytime look. If you're meeting friends for coffee or planning a day of shopping then jeggings will keep you comfortable so you can concentrate on ticking things off your to-do list. Spring's jeggings are made from super-soft breathable denim, lighter than the denim of the straight leg and bootcut jeans, but still cosier than plain old black leggings. The newest arrivals to the Evans jeggings range, which are available in sizes 14-32, are bootcut jeggings that mean you can wear ankle boots or shoe boots under your jeggings without having to tuck in any material.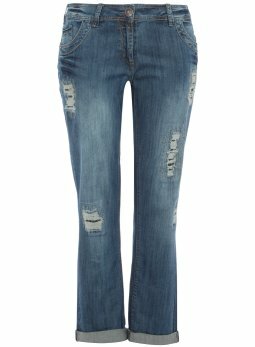 Boy Fit Jeans
The newest style for Spring is Boyfit – for women that enjoy having fun with fashion as they're full of subtle detail that make them more interesting to the eye than regular bootcut or straight leg jeans. Some are rolled-up at the ankles, which creates a flattering, leg-lengthening silhouette. Some have large pockets on the thighs and some have pockets on the knees, which is attention grabbing and useful for busy girls on the go. If you're an action woman – or want to look like one – you'll love the rip boy fit jeans, which make you look effortlessly cool since they're shapely but not overtly sexy.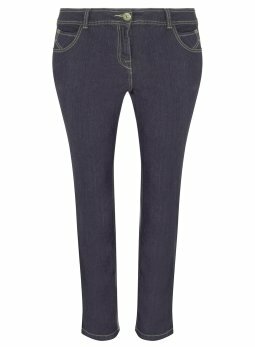 Classic Straight Leg Jeans
The most classic shape is the straight leg. These are always in fashion as the flattering shape means they can be worn from day to night and with flats and heels. The best thing about straight leg jeans is they are made from denim that's less clingy than bootcut and jegging styles, so they suit days when you're feeling tired and tender. With a sophisticated pair of straight leg jeans from Evans you'll go from feeling sorry for yourself to feeling like a style queen. They're available in blue and black at Evans.
Happy jeans shopping!