IGIGI by Yuliya Raquel Spring Look Book 2011
By
Sarah
on February 26, 2011
[videotrafficgenius:https://pasazz.net/blog/video/IGIGISpringCollection2011.mp4 https://pasazz.net/blog/images/IGIGISpringCollection480x360.jpg 480 360]
Earlier this month IGIGI by Yuliya Raquel published their Spring 2011 look book to show us what gorgeous new styles they have in store for us this season. Many items have been added to their collection over the past couple of weeks so they are already available for purchase, though there are some others which still have to be made available, though I am sure most will be launched in the coming month.
The IGIGI Spring 2011 look book is a burst of fresh new designs, prints, colors and styles. With Japanese inspired fashion forward new pieces, and yet chic classic designs still included, I'm sure you will find something in this new collection you will absolutely love.
Here's a look…
Both the Francesca Dress and the Ferrera Gown are chic, classic, glamorous pieces synonymous with the IGIGI brand. They are both perfect for special occasions, and of course the Ferrera gown gives more of a 'dramatic' feel to your look with its full length and mid-thigh slit. Both are already available for sale from IGIGI online!
The Gloria dress is still a very chic piece, though of course more casual, although it is still a very versatile style, one which can easily be dressed up or down depending on the occasion. The A-line skirt which hits right at the knees, is a truly flattering silhouette and both the dress in royal and Bordeaux are already available at IGIGI.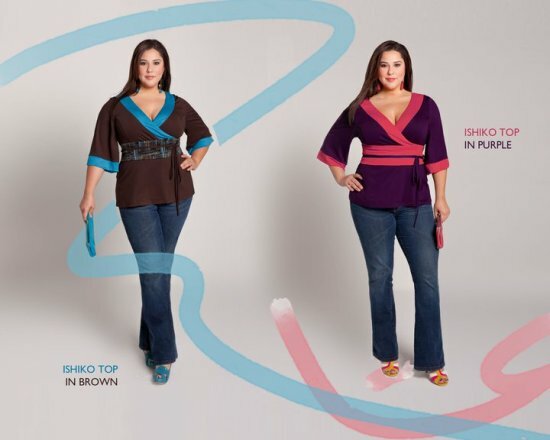 The Ishiko tops form part of the Japanese inspired group of styles included in this new collection by Yuliya Raquel. Gorgeous bold colors, and flattering V-neckline make these tops a must have, though you will have to wait a little bit before you can get your hands on them as these are still to be released.
If you want a classic and chic dress with a 'wow factor', the Keira Lace dress is definitely a strong contender! When this dress was first added to the IGIGI collection online I gasped, in admiration of course! I truly love the one shoulder lace silhouette, and yet with this dress you can still wear a strap bra – so you can get the style without compromising on the essential support. So delicate and so beautiful, I just adore this dress, and yes it is already available at IGIGI online.
With the Japanese inspired Sachi dress, Yuliya has recreated the classic and very flattering wrap style dress. Again a very versatile style of dress available in two shades, Merlot and royal blue, which are both already available for purchase.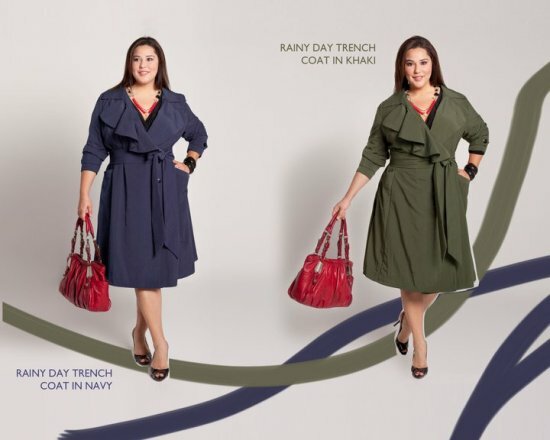 You will never regret a rainy day even again with the Rainy Day Trech Coat; it is so lovely and stylish you will be truly waiting for the appropriate weather to wear this lovely piece. Though you will have to wait as this plus size trench coat still has to be released for purchase.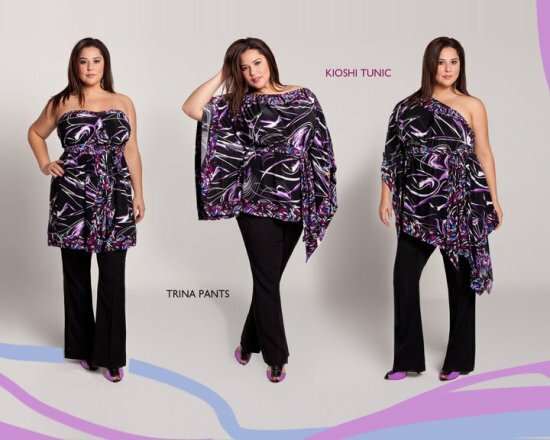 This lovely draped kimono sleeved Kiyoshi tunic will help you make a statement wherever you decide to wear it, thanks to its fusions of prints. Again a Japanese inspired style, this tunic can be worn in many different ways and it actually comes with an instruction manual to help show you how to tie it up in different ways. This one is ready to be snatched up at IGIGI online.
Both the Victorian Long Cardigan and the It's A Wrap Cardigan in jade are already available for purchase at IGIGI online and they are the perfect layering accessories! Perfect to wear with dresses, jeans or skirts both these cardigans are fun and versatile pieces which will go a long way.
Make a bold statement with both the Misaki dress, or the Vilenna dress. The Misaki dress can make a great outfit for an evening occasion, whereas the Vilenna dress is more of a versatile piece which can take you from day to evening. And lucky for us both the Vilenna dress and the Misaki dress are already available for purchase at IGIGI.