OMG! Kiyonna's Retro Glam Lace Dress in Purple
By
Sarah
on October 13, 2010
Kiyonna's gorgeous Retro Glam Lace Dress is now available in a new shade! The 'original' Retro Glam Lace Dress comes in black lace with black lining, though Kiyonna have now just added a new version, which comes in black lace and purple lining. Very chic!
So if you've had your eye on this old Hollywood inspired dress, but you're not really an 'all black' kind of gal, you'll be glad to know this dress is now available in a new variation. This lovely dress embodies retro styling with a swingy skirt and removable satin sash. Blending classic and contemporary times, this stretch scalloped lace gently skims over your curves for a delightfully comfortable fit. A surplice neckline and just-the-right-length sleeves gives it just the easy flattering touches it needs. Inspired by the past but made for the modern woman.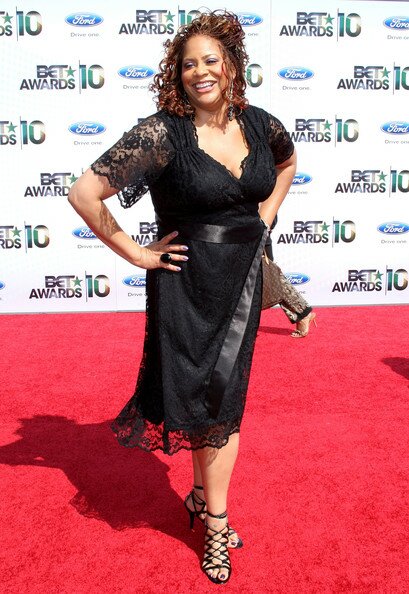 This Retro Glam Dress was the outfit the gorgeous Kim Coles chose to wear this year at the BET Awards, which you can see her wearing above! (You can also see this dress in action in the video below!)
The purple version of the Retro Glam Dress will start shipping on 21st October, 2010, though you can go ahead and reserve it right now! It is available in sizes 0X (10/12) to 5X (30/32). (It's also good to not that the purple shade dress does not come with a brooch.
Go on, check out the Retro Glam Dress in purple!