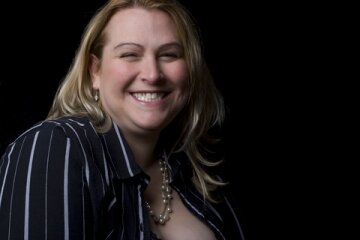 Plus size career women have busy lifestyles. Here are some tips to save money when shopping for professional attire. You have probably heard them before but failed to apply them to your wardrobe. In this tight economy, these tips just make good sense.
The first tip is to work with the seasonal outfits you have in your closet from previous years. You probably have wardrobe items for fall or other seasons that still have the price tags attached. The trick is to go to the store this season and buy a few separates that will go with the clothes that you already own. You can also spice up your wardrobe with cheaper items like a scarf, a trendy pair of shoes, or a bright lacy tank (to liven up your trusty blazers).
The second tip is to buy ahead for next year. Many items that you can buy on clearance now will be acceptable for next year. You can also hit outlet stores for sales from last season that you can wear now. Buy a year behind and a year ahead and save money. The items that you don't need can be put into the back of your closet for use next year.
The third tip is to focus, focus, focus on separates. For example, if you like black, gray, and white, buy pants, skirts, and blazers in these colors. Then you can mix and match them with colorful blouses, sweaters, and knit tops depending on the season. An outfit can even be livened up with an unusual item like a dressy, leather jacket or a light peacoat. Your job is to be creative with what you already have and spend wisely on new additions to your wardrobe.
You can dress as a successful career woman and still save money. In a tight economy, save where you can. Next year you can splurge again on the latest fashions.
Related posts:
Subscribe to Plus Size Clothing Scoop
Never miss another sale and stay up to date with the latest plus size fashion trends!
1. You can subscribe to the RSS feed to have future articles delivered to your feed reader.
2. Or, you can subscribe via email below, to start receiving updates straight in your inbox: