To make sure you keep up to date with our latest posts subscribe to our RSS feed. You can also receive updates via email, subscribe for free here!. Thanks for visiting!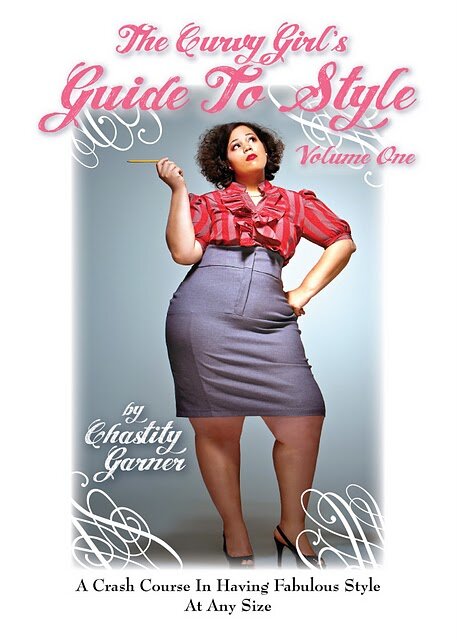 Chastity Garner writer of the blog The Curvy Girl's Guide to Style has been very busy at work these day. Besides dedicating her time to posting great items at her blog, she has been busy writing an entire bookl based on her blog.
The book entitled 'The Curvy Girl's Guide to Style Vol. 1' is a fashionista's guide to having fabuluous style at any size, and guess what, it has just gone into print now!
You can pre-order the book right away, which will officially be released on 1st May, 2010 and will be available for purchase at Amazon, The Curvy Girl's Guide to Style (the blog) or directly from Garner Style. I've already booked my copy!
Big congrats to Chastity for this great achievement, and I wish her immense success with her book.