To make sure you keep up to date with our latest posts subscribe to our RSS feed. You can also receive updates via email, subscribe for free here!. Thanks for visiting!
So yesterday I was rummaging through my closet to see if there are some things I should get rid of, but more importantly to see how the evening dresses I have fit me. I have 3 weddings coming up in June you see, so wanted to check whether anything I already have is fitting for these occasions. I know, June is still far far away but don't you get days when you feel like dressing up just for the sake of it, even if you don't have anywhere to go?!
So I did find two dresses actually that I had bought on sale from IGIGI which, I haven't even worn yet! Shock! Horror! Anyway, one is a black velvet dress which is gorgeous and I even have the perfect shoes to wear with it. The other is a stunning green dress, but no shoes to match!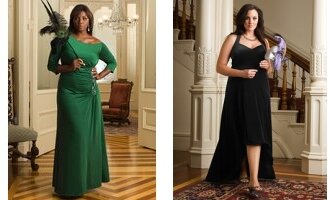 Perfect excuse for shoe shopping isn't it? So I headed on to Ebay to see whether I can get some Evans shoes at low prices, and I managed! Here is what I got…
The first is a pair for black, high heeled, peep toe shoes, with jewel detail. Got these for only around $16. Steal isn't it! So this is the one I needed to match the dress. But then I saw another one, in pink, which I just had to have… and so I got…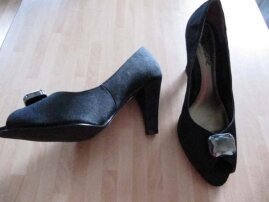 This little number right here. Another bargain at only approx $23!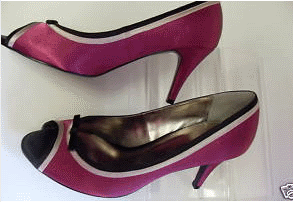 I just cannot wait until these arrive!