Blitzing the runway at Rosemount Sydney Fashion Festival for city chic, on Thursday 20th August, in Sydney, Australia. The line up included Aussie plus size super model from New York, Elizabeth Green.
Eighteen size 14,16 & size 18 models blitzed their skinnier sisters out of the water with the first ever plus size fashion parade held at Rosemount Sydney Fashion Festival on Thursday 20th August 2009.
It was the first time such an event has been part of a major Australian fashion week. The event received an overwhelming response from both the crowd and the media, hailing the fact that it was about time to see gorgeous curvy women on the catwalk.
There was a definite vibe of excitement and fun in the air from the crowd and the models. The models owned the catwalk like they had been doing this for years, and there was of course city chic's 's closing model Laura who gave the crowd more then an eyeful when she tore off her skirt.
Phil Ryan, GM of city chic, says, "It's about time the fuller figured woman is represented on the catwalk. We're proud to stage these plus size parades as we're actually showcasing the average sized Australian woman i.e. size 14!"
"Plus we'll be showing all the hot items for Spring 09 – available in sizes 14 – 24. These are exactly the same as the hot items designed for size 8's and 10's because, at city chic, we believe every sized woman should be able to wear the latest fashion".
"Our customers are sassy. They're bold, they're proud and they embrace their curves."
"Our city chic 'role models' are Jennifer Hudson, Queen Latifah and our very own Ricki-Lee Coulter – all fuller figured women who are happy in their skin!"
Hot stories in the city chic collection include:
Garden Party florals for Racewear and special events
Rock Chick for Clubbing
Ed Hardy exclusive items for city chic.
Check out some exclusive images from the City Chic plus size fashion show below (click image for full size view)…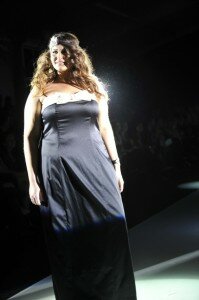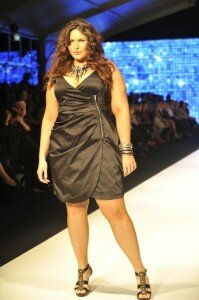 Stay tuned for more exclusive photos!
Related posts:
Subscribe to Plus Size Clothing Scoop
Never miss another sale and stay up to date with the latest plus size fashion trends!
1. You can subscribe to the RSS feed to have future articles delivered to your feed reader.
2. Or, you can subscribe via email below, to start receiving updates straight in your inbox: