Hot Urban Safari Plus Size Looks
By
Sarah
on September 12, 2013
Animal prints are a hot trend and will remain so throughout the Fall and Winter seasons. Combining this trend into everyday outfits isn't always very straightforward. In fact many woman I talk to feel like they want to be adventurous and incorporate animal prints into their outfits, yet they don't know where to start or how to do it!
This post features 8 hot plus size looks, all of which include some degree of animal print in them, hoping to inspire you and give some ideas on how this trend can be worn and styles in day to day outfits.
These looks have been brought to us by Ashley Stewart, where you will find all the pieces needed to construct these outfits. In fact, you will find links to each of the items below each look.
So whether you're going to work, out shopping, or on a romantic date in the evening, you can incorporate the animal print trend in your outfits, and you can do so in a stylish, sophisticated and chic way!
Look 1
How to construct this outfit:
Animal Print Embellished Top in Forbidden Orchid
Black Butter Jegging Black
Reversible Rhinestone Belt
Chain Trim Hobo in Black
Look 2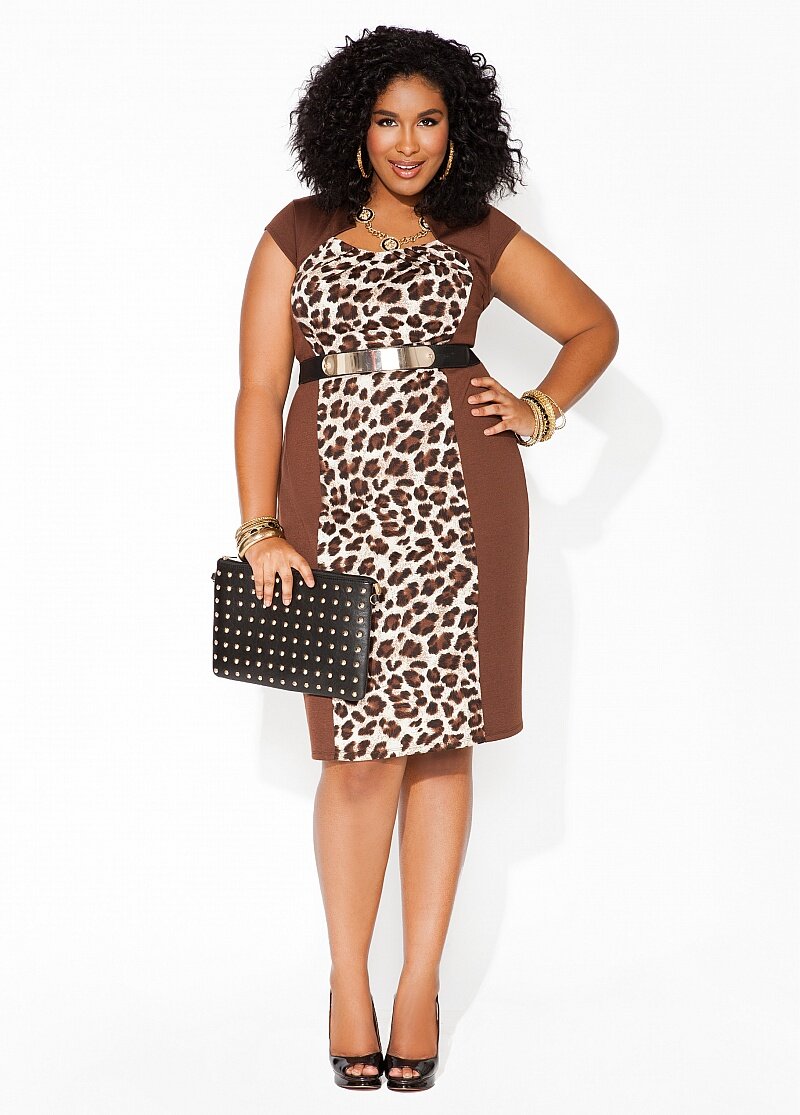 How to construct this outfit:
Ponte Animal Print Sheath Dress
Stretch Plate Belt in Black
Embellished Crossbody Clutch in Black
Multi-Stud Belt
Look 3
How to construct this outfit:
Signature Cardigan in Ocean Blue
Short Sleeve Animal Print Top in Off Road Tan
Average Signature Pant in Ocean Blue
Chain Trim Hobo in Mustard Seed
Look 4
How to construct this outfit:
Animal Print Angel Sleeve Top in Fjord Blue
Sleek & Smooth Tank in Fjord Blue
Embellished Skinny Jeans in Chocolate Brown
Studded Clutch in Fjord Blue
Look 5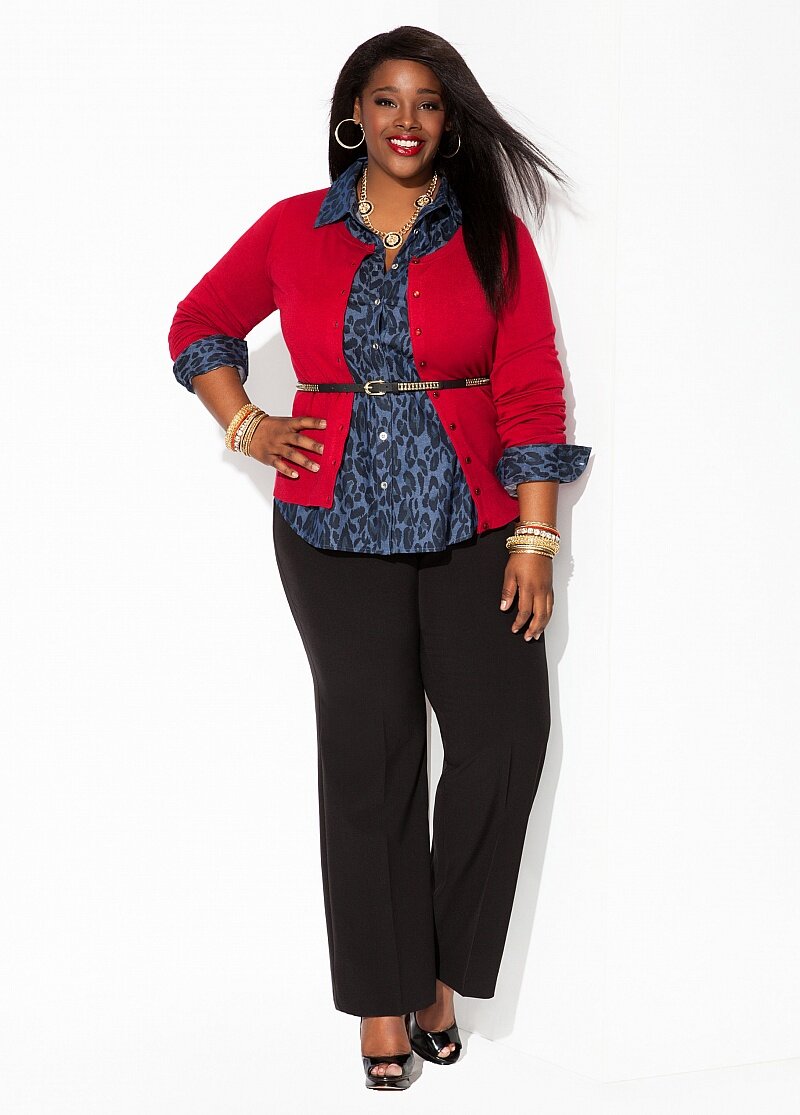 How to construct this outfit:
Signature Cardigan in Black Cherry
Animal Print Denim Button-Down
Average Signature Pant in Black
Multi-Stud Belt
Look 6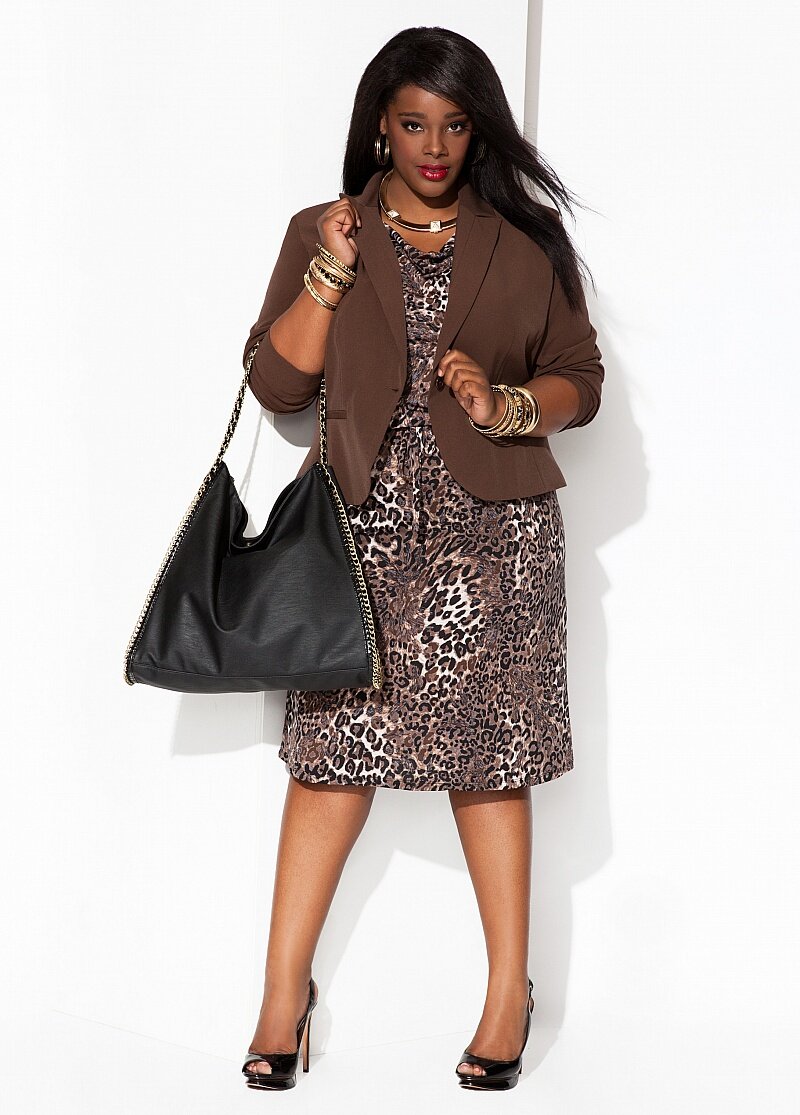 How to construct this outfit:
Signature Blazer in Hot Coco
Drape Neck Animal Print Dress in Off Road Tan
Chain Trim Hobo in Black
Look 7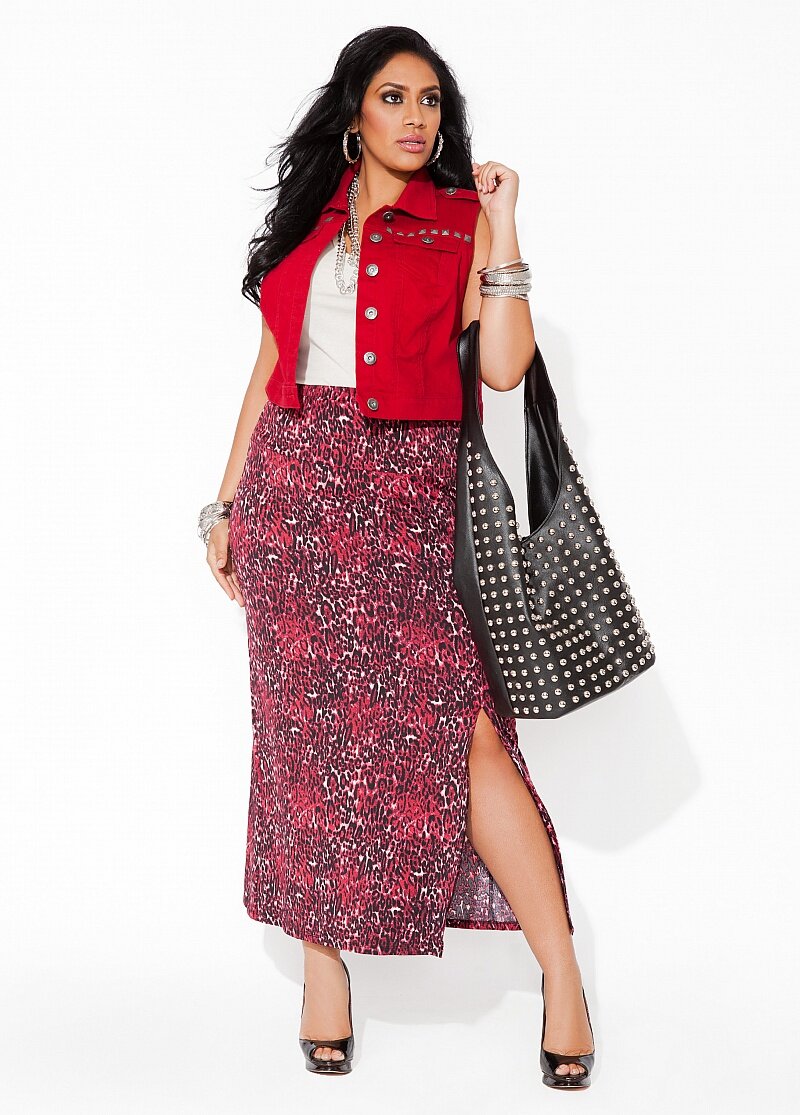 How to construct this outfit:
Studded Shoulder Vest in Black Cherry
Everyday Essentials Basic Knit Tank in White
Animal Print Maxi Skirt in Black Cherry
Stud Drop Hobo in Black
Look 8
How to construct this outfit:
Beaded Neck Faux Wrap Dress in Hot Coco
Embellished Crossbody Clutch in Red Coat