Swim 2014 Collection by Torrid
By
Sarah
on February 25, 2014
Today's fashion is ever more inclusive when it comes to plus size. A decade ago, trendy and fashionable clothes were not around or easily accessible for curvy women. That is not the case today. Full-figured women are offered many styles, shapes, and flattering fashion for all body types.
The Torrid 2014 Swim Collection is a perfect example of good design geared toward plus-size women who want the latest fashion and want to look good. We will review the collection as well as delineate the positive designs that work for every full-figured woman.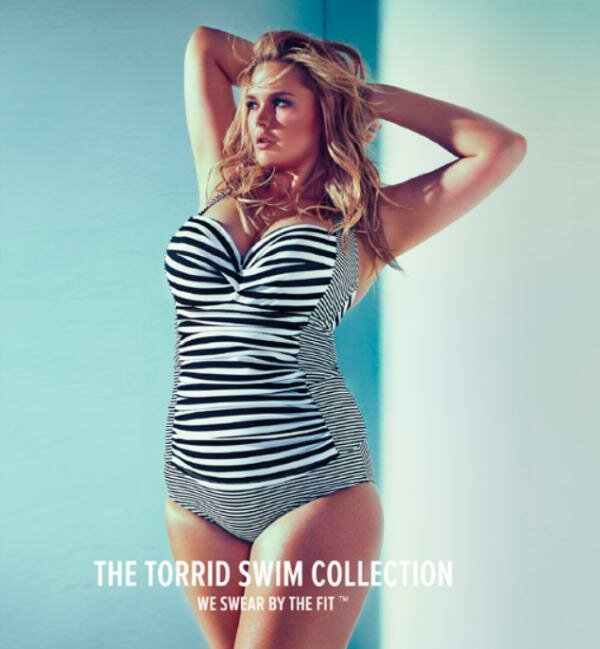 Tummy Control – There are fabrics and colors that help you control that little pooch you have for a stomach. (And some of us have more than others) The Torrid 2014 Swimsuit collection does offer several well designed pieces that work with your body and not against it. "Powermesh" constructed fabrics are used to provide maximal comfortable confining that help to give you a sleek line. Use of wider waistbands and high waist patterns are a plus in addition to the shirring and ruche that gives extra support.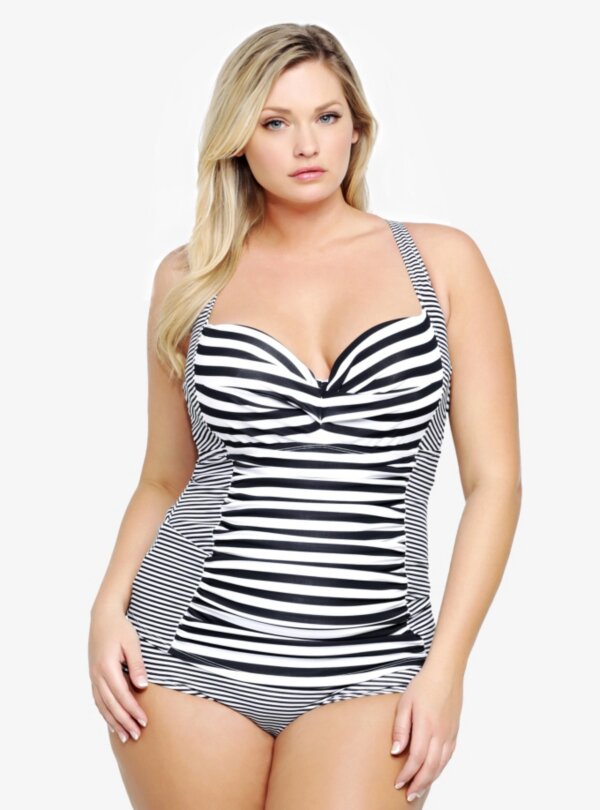 Hip Concealer – The Torrid 2014 Swim Collection features a line of fashionable bathing suits that help reduce the size of your hips. This is one feature women are looking for in comfortable swimwear. The skirts are ruffled, give a sliming look, provide shirring on the side that is detailed making the garment fun and flirty swathed in drapes that are chic and flattering.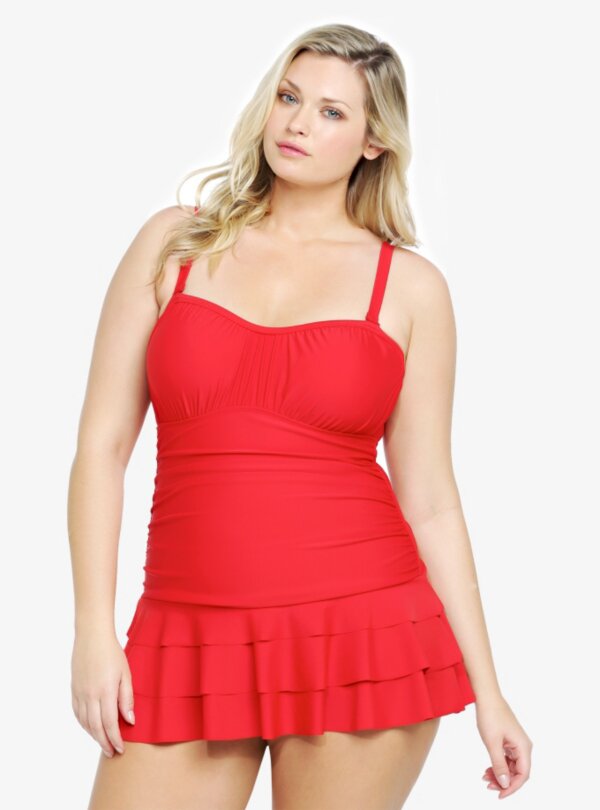 Natural Support AND Tummy Control – Will encase your upper torso in a swimsuit that is fashionable and supportive. Torrid provides beautiful styles with comfortable underwire that provides extra support, optional push up pads that give you extra support. The construction of these swimsuits is superior and work with your body, not against it.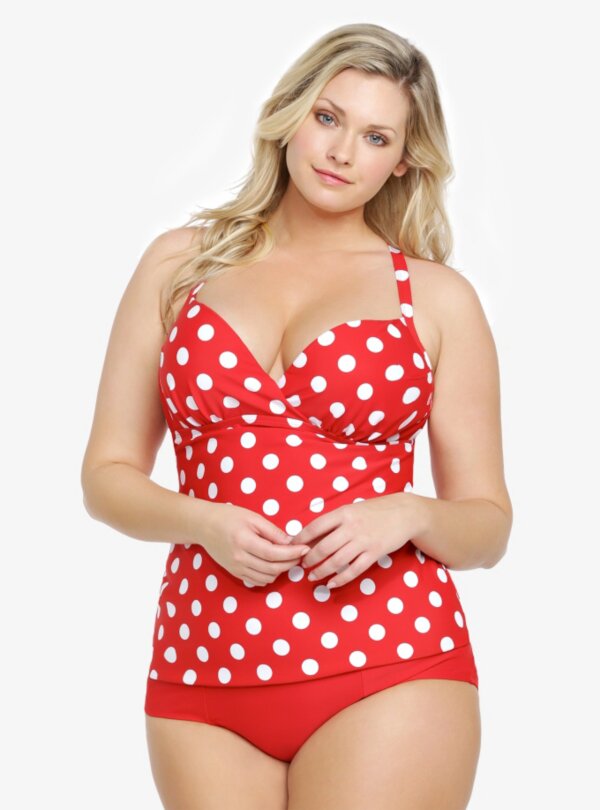 Cleavage Enhancer – Who doesn't want accentuated cleavage? It is one of women's best features and Torrid 2014 Swimsuit Collection does an extraordinary job with fabrics and styles. The push-up bra and plunging V-neck give an allover sexy look with flattering exposure to your décolletage.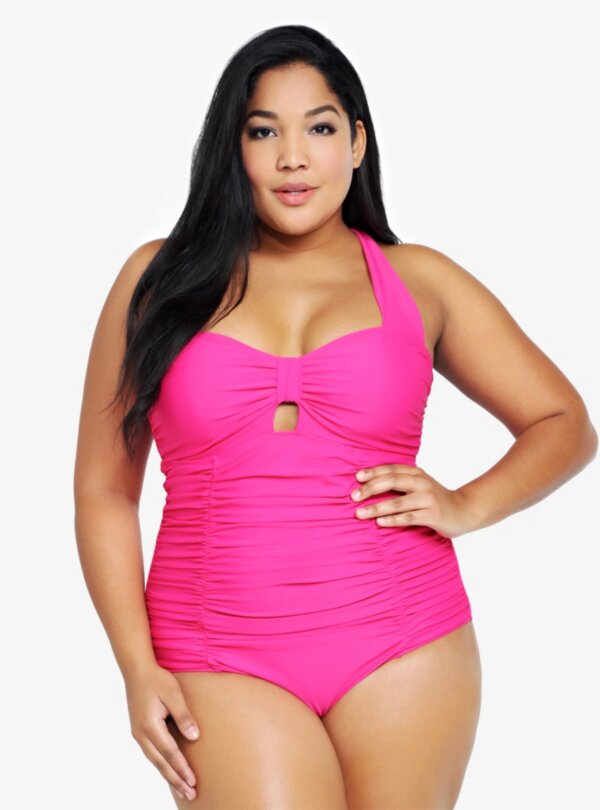 Tummy Control and Back Smoother – This is a winner as our backs and stomachs seems to pooch out at times. The colors and fabrics used do enhance your positive points and work to erase a bulge here and there. Again, the use of "power-mesh" firms, supports and controls, camouflage is achieved with shirring and ruching, and the back coverage within the design, stands along to slim and flatter.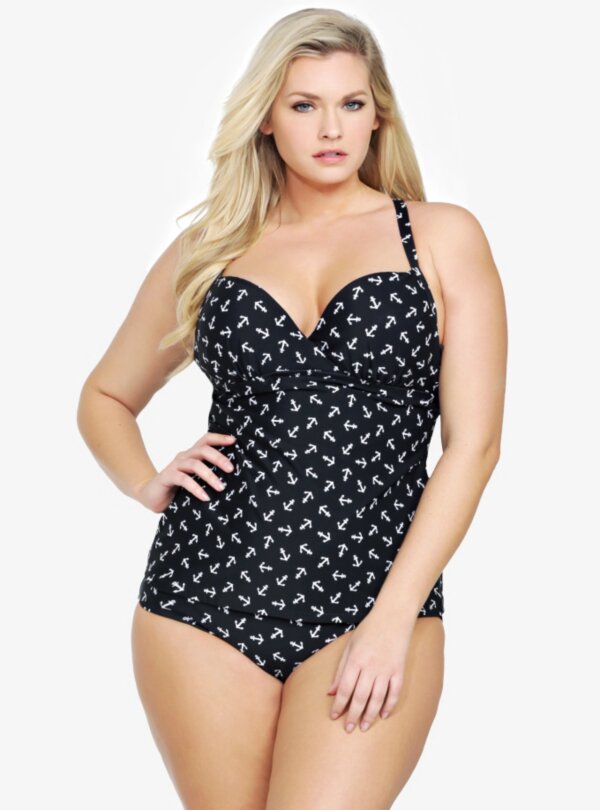 Natural Support – Comfort and flair for design are featured in this line of swimwear. Underwire gives support in the right places, push-up pads provide lift and accentuation, makes this collection one of many options for full figured women.
The Torrid Swim Collection for 2014 has a trademark, which says everything: "We Swear By The Fit". Plus size women deserve good solid fashion and this collection meets and exceeds that need.
Brilliant colors, exquisite fabrics, attention to detail, slimming details and use of camouflage techniques in design makes the Torrid 2014 Swim Collection one that you will want to invest in. Options are important to a woman and you will find many selections that will work toward your body type in plus-size fashion.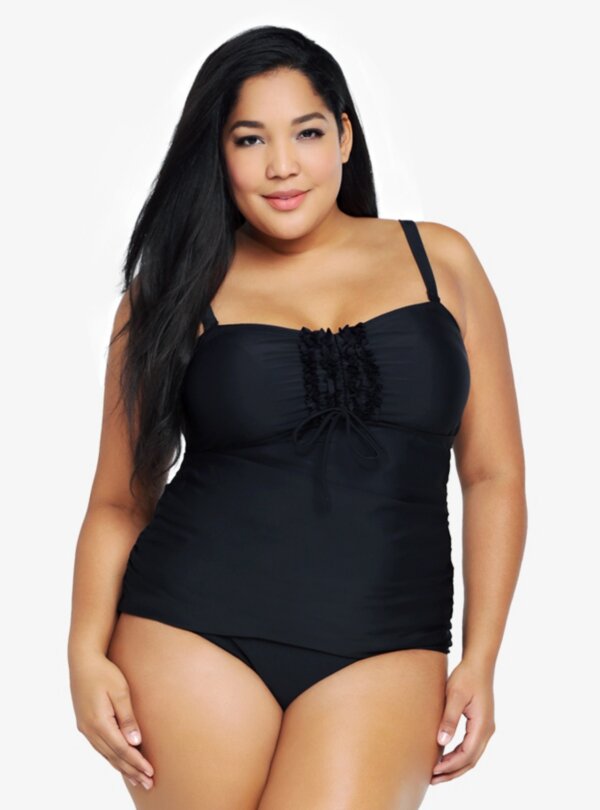 Swimwear is such a personal choice. You can spend hours going store-to-store trying to find the proper fit. Plus size fashion does not need to be frumpy. Your investment in Torrid makes fashion sense and gives you more bang for your buck. Torrid also has an excellent reputation as a company and gives back to their employees.
Enjoy the summer in a piece or two of the Torrid 2014 Swimwear Collection!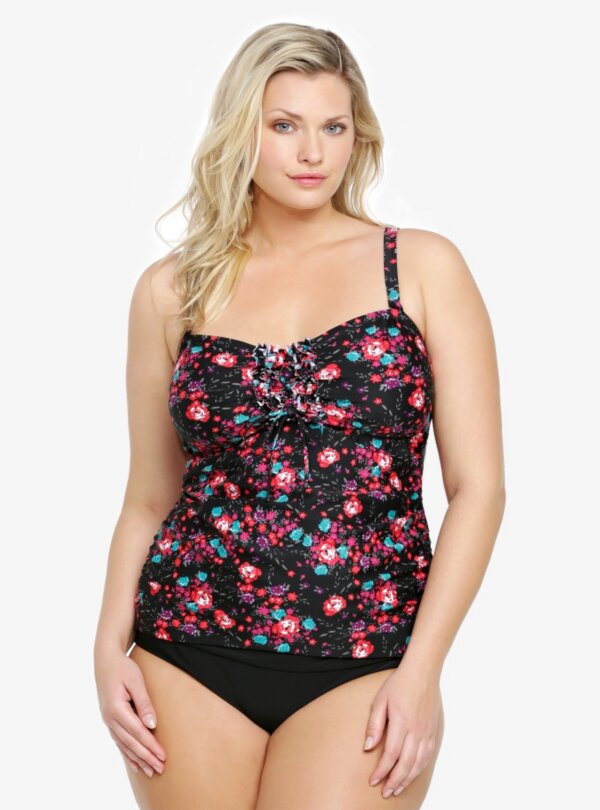 Related Tags:
junior plus size ruched swimsuits, anc swimsuit, plus size women stomach, torrid bathing suits, torrid bathing suits plus size, torrid swim, torrid swimsuits, torrid swimsuits 2014, womens bathing suits torrid