Wedding Wednesday: Circle of Love by Sydney's Closet
By
Sarah
on February 19, 2014
We're back again this week taking a look into the wonderful world of curvy bridal gowns!
As we do every week, we're featuring one stunnig full figured bridal gown, currently on the market.
Today we're featuring a bridal gown from Sydney's Closet.
The gown we're focusing on in particular is the Circle of Love Dress, a sophisticated chiffon one-shoulder bridal gown.
You'll be a vision of sophistication as you walk down the aisle in this exquisite chiffon one-shoulder wedding gown! The softly ruched bodice and strap are banded in opposite directions to create and interesting and sophisticated look that continues to the asymmetric waist.
Three rhinestone circles embellish the left waist, and a scarf flows gracefully down the front of the dress from one of the circles. The A-line skirt has a brush train.
This style is available in sizes 14 to 32.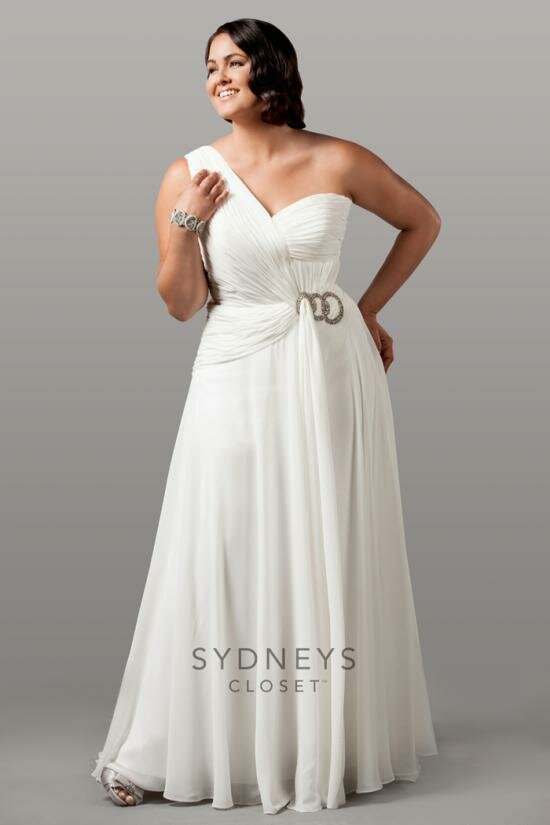 Take a Closer Look at the Circle of Love Dress