Bandelettes: The Sexy Solution To Thigh Chafing (A Review)
By
Sarah
on July 16, 2013
A while ago I introduced you to Bandelettes, a new and very innovative product, that addresses (in a very sexy way!) a common problem among women, especially plus size women: thigh chafing.
When I was first introduced to this product I loved the way this company approached trying to find a solution to this problem: in a sexy way!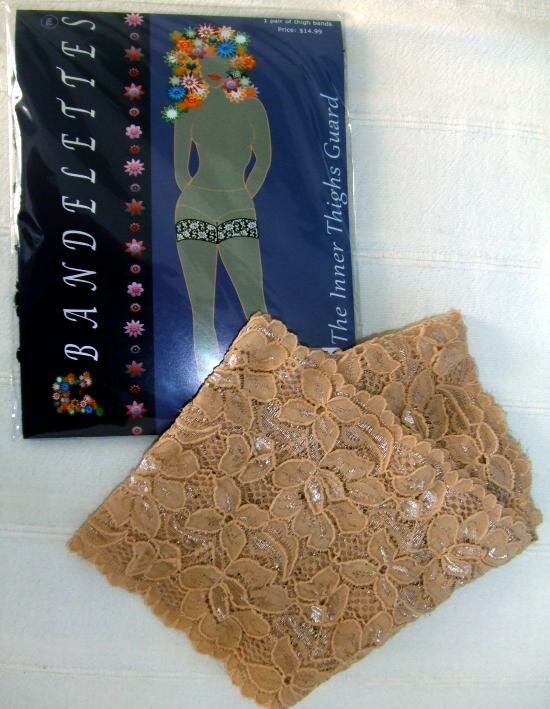 There are various methods out there, even new ones I've discovered with talking to Pasazz.net followers on Facebook, on how to tackle this uncomfortable problem. Some people recommend ripping out tights and using the top part to prevent skin rubbing; others recommend using deodorant between thighs (!) to sooth and reduce friction. You get the point right, a lot of different solutions, and I am sure there are different solutions which suit individual people best.
However, out of all the solutions to thigh chafing I read about and heard of, none of these came close to approaching it the way Bandelettes have.
When I think of a solution to thigh chafing, especially when thinking of the home made remedies and other solutions, I tend to approach it with apprehension, and treat it as something I have to do to solve an often painful problem. However, tackling and preventing inner thigh chafing with something like Bandelettes simply sounds like fun, and also like something my husband would love to see me wear!
So suddenly, the problem isn't so bad, thanks to this fun and seductive solution!
I was lucky enough to have 2 pairs of Bandelettes sent to me a couple of weeks ago to try out. First off, finding the right size of Bandelettes to order is super easy. Simply measure your inner thigh, at the point where you plan on wearing the Bandelettes, and then quickly find where you fit in their size chart. Their sizes range from A (21″ – 22″) to E (29″ – 30″).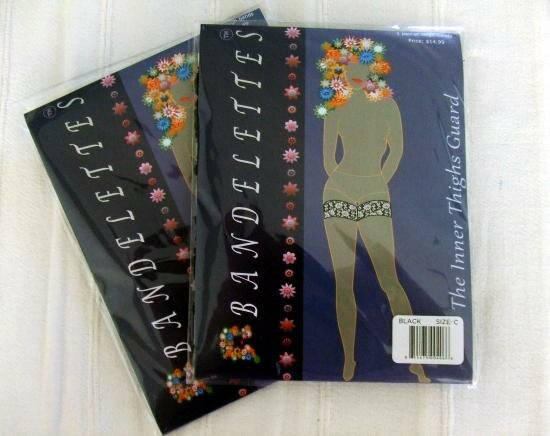 Every pair of Bandelettes arrived of course very nicely packed, and what struck me upon opening the pack is how soft and smooth the material feels. To be honest I was a bit apprehensive about these products at the start, when I first got to know about them. I thought adding some material in between my inner thighs would increase friction further and definitely not solve the problem, but boy was I wrong!
When you first touch the Bandelettes you will notice how lovely the material feels; and of course I tried them on as soon as I received them and way pleasantly surprised at how secure the inner silicone feels, and held a good grip on my thighs. And of course, the test was to walk in them… and here I noticed how nice and smooth they feel.
To top this all off, once again, these babies simply look sexy!
I wore them that week on an evening to a dinner party, and they were very comfortable to wear. With it being Summer, the heat is obviously on the high side, and I imagined wearing these would bother me… but again I was wrong and they simply felt smooth! They held up a tight grip to my thighs, without any need to reinforce them or pull them up throughout the evening.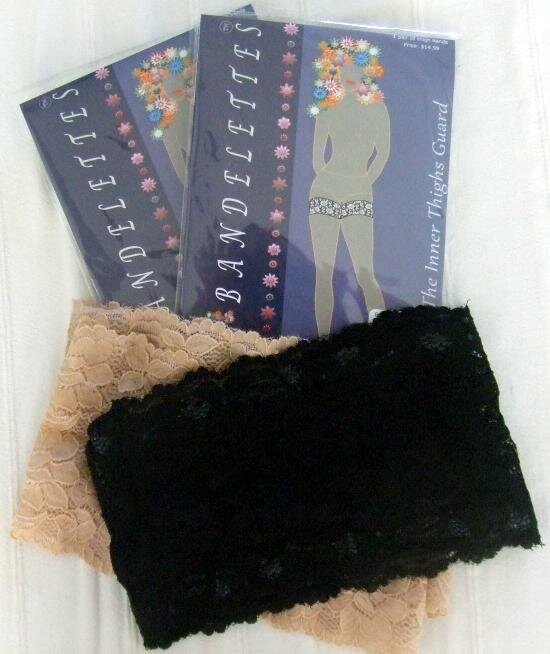 Bandelettes are currently available in black or nude, and are available for delivery worldwide, so plus size women the world over can enjoy these sexy accessories. Also, each pair sells for just $14.99, which I think is a pretty good deal!
So if you're looking for an inexpensive, and sexy way, to address your inner thigh chafing problem do consider Bandelettes! You can read more on them, find your size and order them online at www.bandelettes.com.
Related Tags:
bandelettes, bandelettes reviews, thigh chafing solutions, bandelettes for inner thigh, bandlettes review, chaffing thighs solution