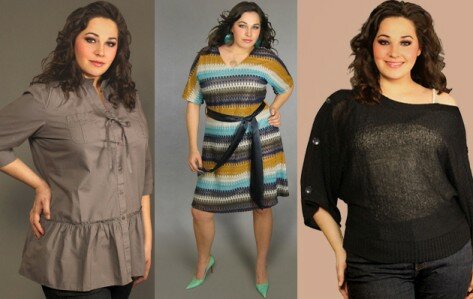 I am very excited this week to be able to provide you all with an exclusive giveaway, thanks to the lovely Cortney over at SHOP TRANSLATED.
I introduced you to SHOP TRANSLATED, an innovative online boutique for plus size women, last May in fact when one of the founders Cortney was a guest on Curvy Conversations. We've also seen them throughout the summer season receiving various press mentions, including an honorable mention in People Magazine.
Well ladies, if you haven't yet checked out SHOP TRANSLATED yet, now is a very good time do so, as they are giving away 1 free item from their store to 2 very luck Pasazz.net readers!
All you have to do to enter this giveaway is visit SHOP TRANSLATED, browse around their selection of gorgeous plus size clothes, pick your favorite piece, and in a comment on this page let us know which item is your favorite. It's truly that simple!
Ladies, you have exactly 1 week to enter this giveaway, so make sure you pick your favorite SHOP TRANSLATED item and let us know by Tuesday, 19th October, 2010. The 2 lucky winners will be picked and announced on Wednesday, 20th October, 2010.
So go one ladies, visit SHOP TRANSLATED and let us know which item is your favorite, for your chance to win a free item!
Good luck to all

(Important note: Due to shipping purposes, this giveaway is open to US residents only.)
Related posts:
Subscribe to Plus Size Clothing Scoop
Never miss another sale and stay up to date with the latest plus size fashion trends!
1. You can subscribe to the RSS feed to have future articles delivered to your feed reader.
2. Or, you can subscribe via email below, to start receiving updates straight in your inbox: