6 Vivacious Valentine's Day Outfit Ideas (by Ashley Stewart)
By
Sarah
on January 26, 2016
Whether you are crazy in love, or single and loving it, if you have plans for Valentine's Day, which is coming up quite quickly, you will need to look your very best!
If you're going out on a romantic dinner with your beau, or plan a fun night out with your girlfriends, and you're wondering what to wear below are 6 outfit ideas by Ashley Stewart.
The outfit suggestions below will definitely help you decide what look to don, whatever you have planned for the day or night!
1. Special Moments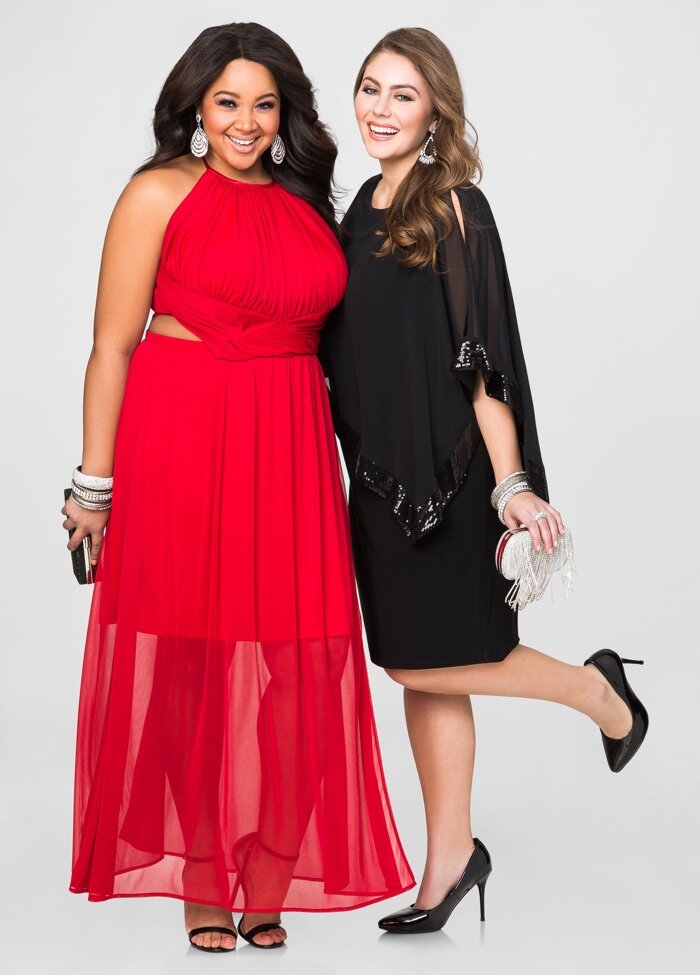 These two outfit ideas are perfect if you have something extra special planned out. The dress on the left is the Open Side Halter Gown, available in both Red and Black up to size 26. The dress on the right (which I adore!) is the Sequin Cape Overlay Dress, which is available up to size 22.
2. Be My Valentine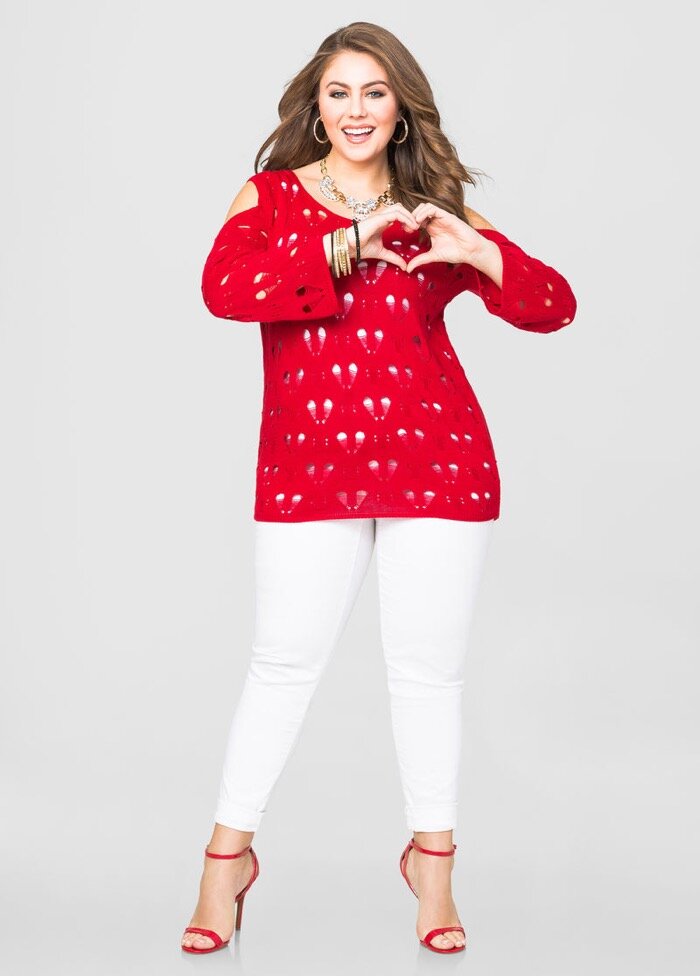 Great for a casual night out both with your partner, or with your friends, simply pair up the Heart Pattern Cold Shoulder Sweater in red, with the Ultra Soft Jeggings in white, both available up to size 26.
3. Falling In…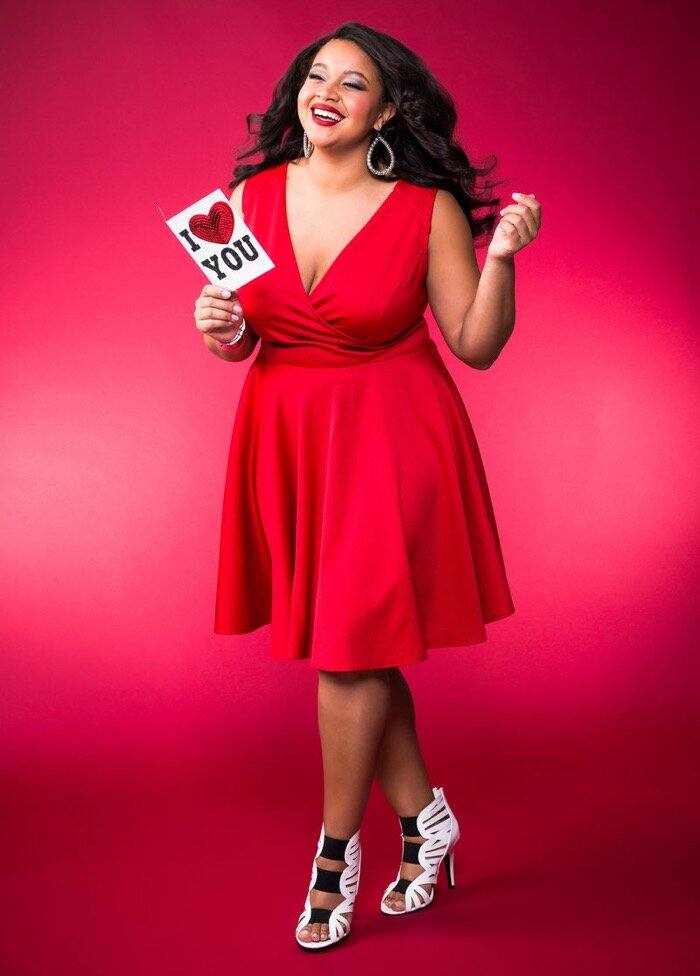 Perfect for that romantic dinner date! I simply love this dress, and I'm sure you will too… this is the Deep V Front Skater Dress in a gorgeous cherry colour, and available up to size 26. Match it up with your favourite pair of heels and simple accessories, to keep your look sexy yet chic.
4. I Heart You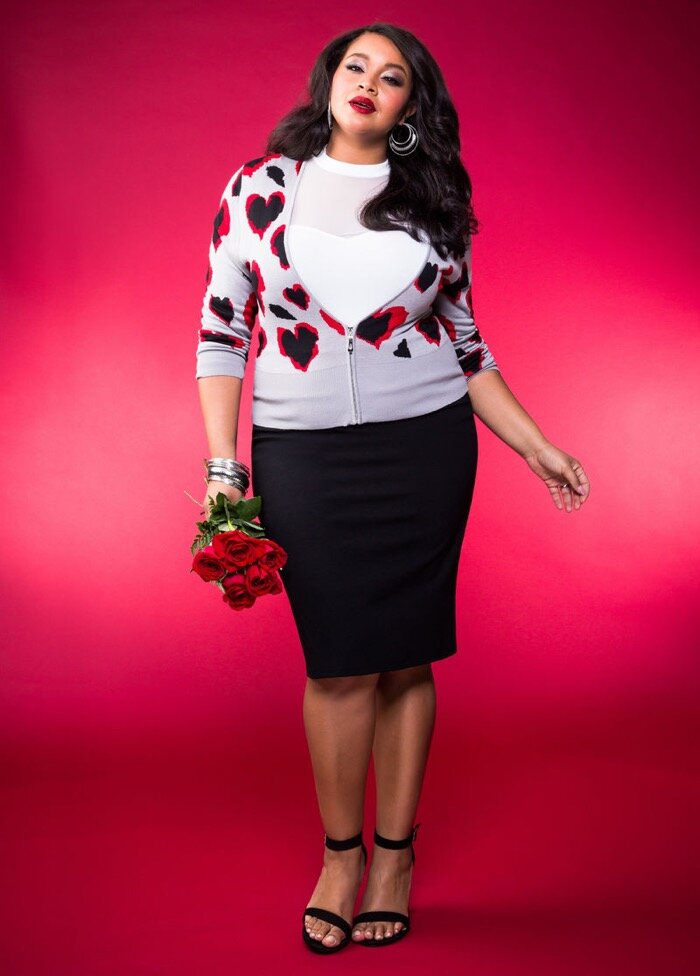 This is a great outfit that you can wear during the day, for an afternoon date for example, or also one which you can transition from the Office to the Party! Create this outfit by grabbing the Illusion Mesh Long Sleeve Top in Egret, with the Zip Front Heart Cardigan and your favourite black skirt, or even black jeans or jeggings. To create these outfits see what you already have in your closet that will help you create this or a similar looks, then simply purchase any additional pieces you need to complete your look.
5. That's My Best-friend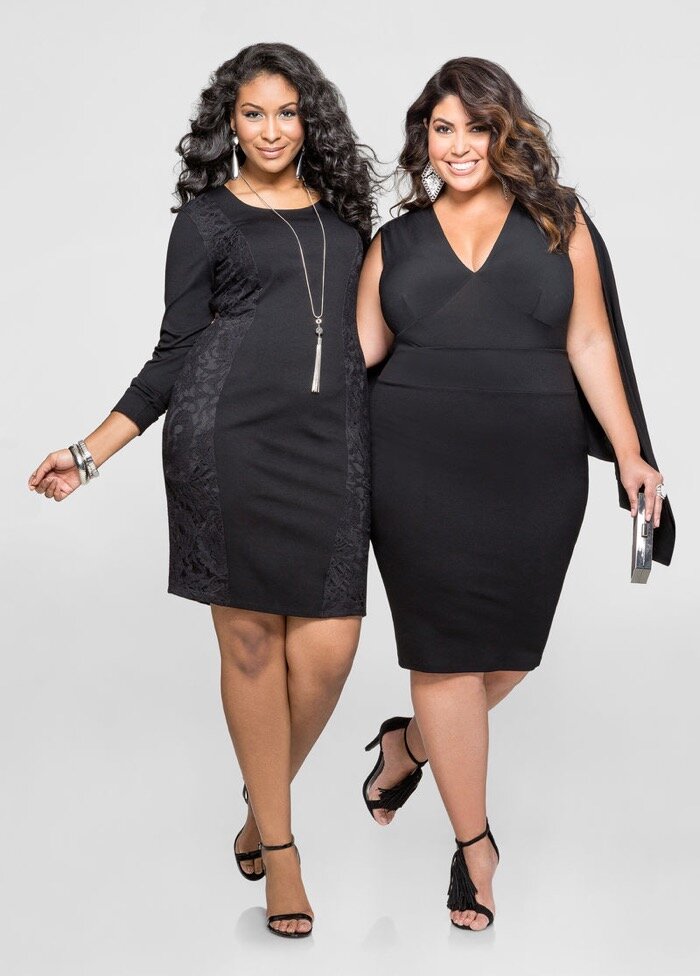 These two looks are made for a girls' night about town. Which look is your favourite? The Lace Panel Sheath Dress on the left, or the outfit on the right which you can create by pairing up the Plunge Neck Half Cape Top in black with your favourite black pencil skirt.
6. Sweet Romance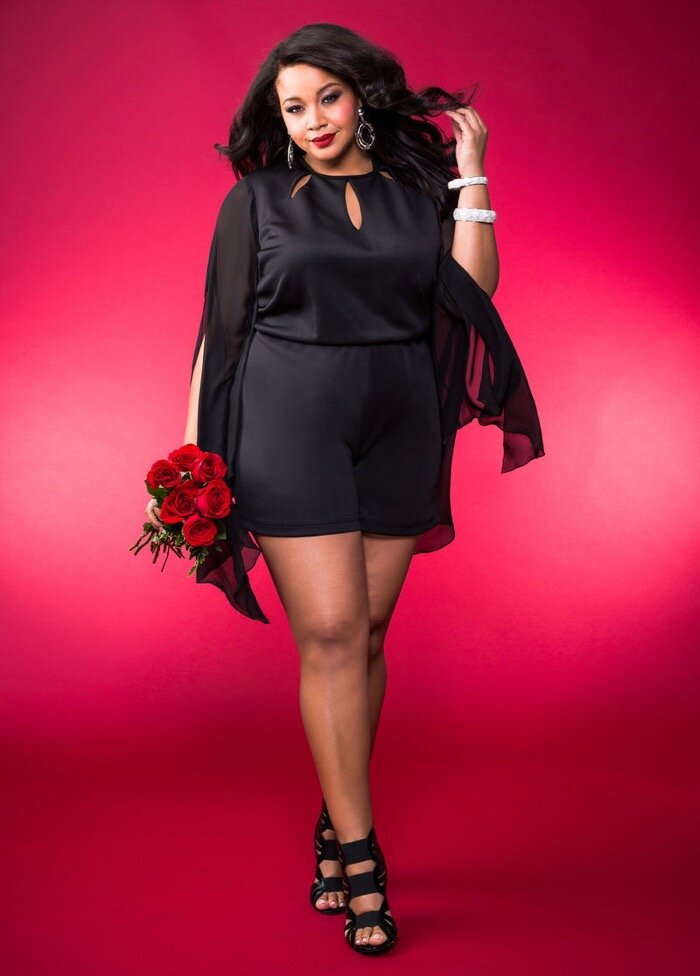 If you want something different and super stylish, this is for you! The Chiffon Flutter Sleeve Scuba Romper, which is available in both black and red up to size 26. Dress up with your trusted pair of heels, and you're good to go!
Which one of these outfits would you wear? Let us know below!