Outfit Inspiration: Lacey Casual by SWAK Designs
By
Sarah
on January 31, 2014
Today's outfit inspiration is brought to you by Sealed With A Kiss Designs and once again they're using one of their key items from their Denim Collection.
In fact they're pairing up their ultra versatile Classic Skinny Jeans, with the lovely and lacey Penelope Lace Poncho top.
As we've seen in previous outfit posts, such as Daytime Cool, SWAK Design's Classic Skinny Jeans are designer to hug and flatter your curves; and more importantly they are multi-purpose! Meaning they are perfect for day-time, but you can also dress them up to create a glammed up night-time look. It's good to note that these jeans are available in different tones including, Dark Wash, Medium Wash and Black.
In this outfit they're paired the Classic Skinny Jeans with the Penelope Lace Poncho top. This is a soft and feminine plus size poncho-style top that features lace accents on the shoulders, to take you from day to night and back! I truly love this top as once again it's versatile! Pair it with skinny jeans for a chic look or, try it with a maxi skirt for some bohemian flair. this top is available in three tones: Black, Grey and Magenta.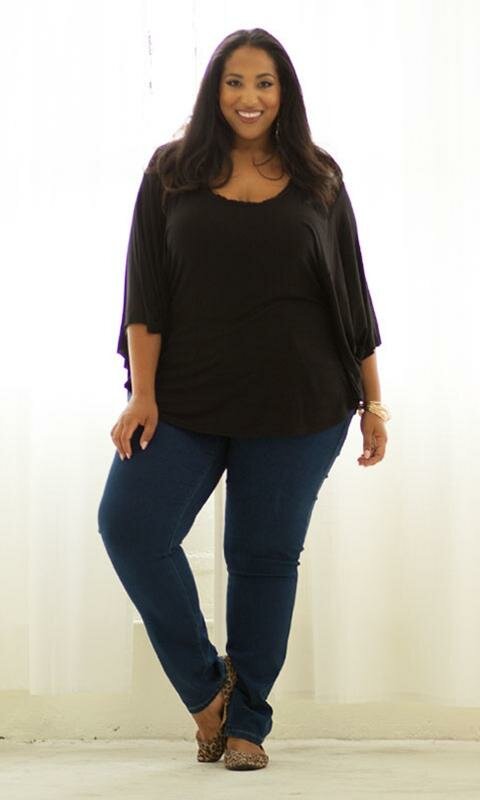 Quick recap. To re-create this outfit you will need:
Classic Skinny Jeans (Available up to size 5X)
Penelope Lace Poncho (Available up to size 6X)