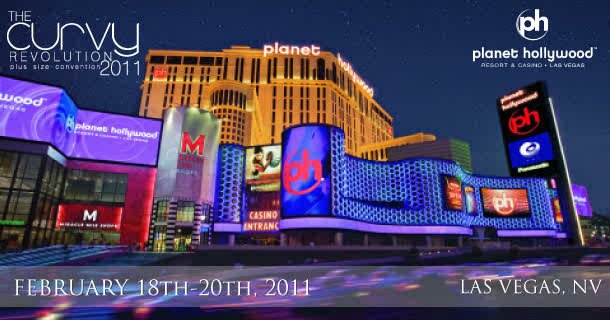 The Curvy Revolution is the premier convention for plus size women hosted by the largest US plus size organization, Full Figures Organization and the new groundbreaking Real Women Summit.
The Curvy Revolution (TCR) is an interactive event experience built to celebrate, inform, and inspire plus size women while connecting with companies, brands and supporters that are beneficial to the every day woman through mainstream mediums.
The very first Annual TCR Plus Size convention will be held between 18th and 20th February, 2011 in Las Vegas, NV. TCR will bring multiple plus size women of many different backgrounds, classes and ethnicities to one place to unite in a celebration of themselves. Will YOU be part of this curvy revolution? I'm definitely making plans.
For more details visit www.thecurvyrevolution.com.