To make sure you keep up to date with our latest posts subscribe to our RSS feed. You can also receive updates via email, subscribe for free here!. Thanks for visiting!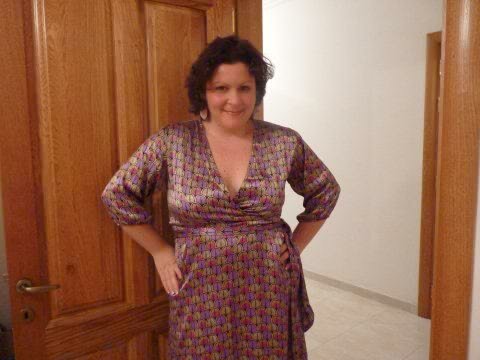 Today I thought of posting my first ever OOTD (Outfit Of The Day) post. So this is what I was wearing yesterday actually, which I guess then makes this an OOYD post

It's the lovely Violet Print Wrap Dress from SWAK Designs, which I wore for going out and about for a drink with my hubby.
I will be posting OOTD posts more often, though cannot promise for this to become a daily thing I'm afraid! Way too busy. But I do promise to post more of these, at least weekly.
So what do you think ladies, do you like the dress?