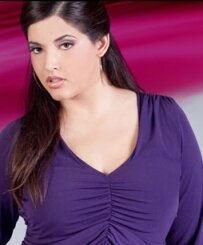 I've been talking a bit about resolutions on the Scoop this week, and so has Kiyonna.
According to the lovely ladies at Kiyonna, 2010 is the year to embrace your curves and resolve to break some hearts! Kiyonna have just what you need to help you accomplish your goal, introducing the new Heartbreaker dress. Designed to make you feel like a bombshell, body conscious ruching gives this dress the perfect balance of sexiness and femininity.
Take a closer look at the Heartbreaker dress today!
To keep up to date with the latest posts subscribe to our RSS feed. You can also receive updated via email, subscribe for free here!. Thanks for visiting!