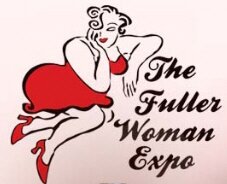 Are you a full figured woman, proud of your curves and assets? Do you live in the Ontario, Canada area? Then I am sure you will want to attend Canada's first ever plus size woman expo, The Fuller Woman Expo. This unique event, the first ever of it's kind in Canada will be held on the 13th and 14th of September, 2008.
The Fuller Woman Expo aims to help fight the stigma that surrounds being a plus size woman. The goals behing the show is to empower, educate and motivate curvy women, in an effort to make them aware of their internal and external beauty.
So what can you expect when visiting the expo? Expect workshops, seminars, fashion shows, talks about food and nutrition, free makeovers and much more.
Why don't you grab a bunch of girlfriends and make a weekend event out of this unique and fun opportunity? Join the curvy revolution, and visit The Fuller Woman Expo if you can. I sure would if I were in the area! The expo will be held at:
The Living Arts Centre
4141 Living Arts Drive
Mississauga, ON
Canada
You can prepay your admission, which is priced at $13.00. Admission at the door is priced at $15.00. For further information visit http://www.thefullerwomanexpo.com.