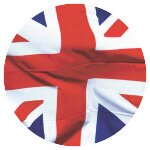 The holiday season is a great time, which brings with it a lot of fun activities, get-togethers and parties. So it also brings with it a lot of outfit changes for all the different occasions one has to attend. Be it a Christmas office party, a family get-together or a festive cocktail party among friends, there is a lot going on during the holiday season, so it is essential for women to be well equipped to face the holiday season in style!
A lot of Christmas fashions are available for plus size women online, which can help them make a lasting impression during any holiday activity they attend!
But where to start? Which are the plus size clothing stores available online which carry a good selection of stylish plus size Christmas fashions and holiday dresses? What are the holiday fashions available online, especially for women located in the UK?
The answers you seek can be found very easily, here in this article, as we will be pointing you to the top 10 UK plus size clothing stores. Within these stores you will be able to find a great selections of clothes to wear during the Christmas season, styles perfect for both casual and formal events.
All of the stores listed in this article are either based in the UK, or also offering shipping in the UK (among other countries).
Simply Be: A favorite among shoppers, this online stores offers a very wide variety of apparel in sizes 16 to 30. Whether you are looking for items to wear during the day, at the office or during the evening, Simply Be is truly a one stop ship for plus size women in the UK. They also carry the exclusive designs of Anna Scholz, a designer offering beautiful styles for flattering your curves.
Evans: This name should be familiar with many of the curvy ladies in the UK. A very popular high street store name, it is also good to know that Evans offers the same great shopping experience online. I actually think it's even better, because you can shop through everything right in the comfort of your home, with your mouse in one hand, and a cup of tea in the other! Evans offers some very stylish options for curvy ladies in the UK and with different styles actually being made available very frequently, this makes it a great place to go to to update your wardrobe for the holiday season.
Curvety: A great resource for all curvy UK women, if you have never visited this online store, do so now and bookmark the page! Curvety is a great little gem; it is an online shopping emporium designed exclusively for women with a fuller figure who do not wish to compromise on style. Their range of plus size women's clothing and lingerie features comfortable, chic and designer items, offering UK curvy women fashion that celebrate their curves.
JD Williams: This is a fashion and footwear catalog that is dedicated to offering excellent value through low prices. A wide range of items are found here including clothing for all occasions, lingerie, accessories and footwear. JD Williams can save you a lot of time, as they provide a very wide range of items, all under one roof. Sounds good to me!
Love ISIS: A collection of stunning, sensual and glamorous curvy fashions in sizes 14 to 28. Expect nothing less when visiting Love ISISI. Carrying items from designers such as Kiyonna and IGIGI, this great online store offers plus size women in the UK a great place to find some exquisite designer pieces. From glamorous dresses perfect for a New Year's Eve celebration dinner, to chic outfits for an office party, make sure you visit and bookmark this store.
Bosomy: UK based wholesaler of plus size clothing and lingerie, at Bosomy you will find greatly prices pieces perfect for both your casual and formal needs. Bosomy offers heavy discount on high street fashion clothing exclusively designed for curvy ladies.
Spirito di Artigiano: Offering exclusive Italian fashions in sizes 14 to 30, Spirito is perfect for those ladies who love timeless classic styles and want to create a chic, sophisticated look. Sprito to Artigiano are passionate about sophisticated Italian fashion and work closely with key fashion houses in Italy to bring full figured women stylish, high quality clothes that are perfectly designed and shaped for curvy women in the UK.
So Sienna: Specializing in fashionable plus size clothing for women sized 16 to 30, So Sienna carry items from various designers including: Missphit, Kiyonna, Anna Scholz, IGIGI, Monif C. and Z. Caravacci, among others. It is pretty rare to find a UK online store that carries clothing from such a great repertoire of designers, so do give So Sienna a look whilst shopping around. You will not be sorry.
Curvy Diva: Another little online store which you might not be familiar with, but which is good to know about. Curvy Diva carry a number of varied items including casual and formal wear, lingerie and even swimwear.
Cinnamon Fashions: A store dedicated providing good quality, continental fashion for stylish curvy women, for every occasion. Among the different brands you will find and Cinnamon Fashions, it's good to mention the following: Mellimel, Chalou, Doris Streich, BS Casuals, Samm, Q'Neel and Kirsten Krog.
So if you are looking to create a special look this holiday season, and you are plus sized, there is no need to worry at all. With the vast selection of Christmas fashions available for full figured women online, shopping and finding what you need is a breeze. Even for curvy ladies living in the UK!