Plus Size Fashion Tips: Essentials for the Fall
By
Sarah
on December 31, 2009
What are the essential fashion tips this fall? This article is a short guide to what styles and colors are in fashion this fall.
The fall brings a change in fashion. And change is good. Especially if you are a lady who is fond of green, which is the hottest color this season.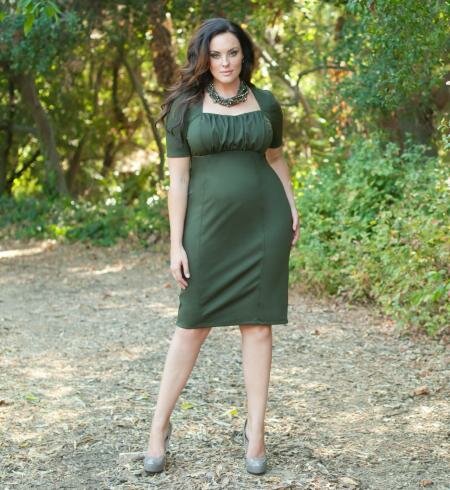 Green is the color that takes center stage this fall. I am seeing a lot of it around in the plus size fashion stores as the fall collections start coming into the stores, and sneak peeks are given. Rich colors like crimson and dark purple are also popular. As well as earthy colors like dark and light browns.
For a sophisticated look put away last season's boho, frill skirts! The focus now is on a flirty, sexy and chic look. Also do not be afraid to experiment with different fabrics, colors and styles. Put it a little leather with lace. Remember that mixing fabrics can create a sophisticated style: team up a delicate lace trim top with a richly colored crushed velvet or military styled jacket. Finish off your outfit with your favorite pair of jeans and a detailed belt.
If you are the romantic type, get the look by combining out an outfit mixed with chiffon ruffles, beneath a flattering fitted vest, teamed up with hot new black pants and striking boots.
Cropped pants are in fashion again this fall. Matched up with a playful funky tee and a bolero jacket, such an outfit will make a comfortable yet chic option.
So this season, if you want to succeed in creating a stylish look within the plus size fashion world, take down the following essentials:
Get it in green
Crushed velvet
Sexy cardigans
Delicate lace
Your favorite jeans
Cropped jackets
Ruffles, ruffles, ruffles!