Shop Jessica London's new spring arrivals in the next couple of days and choose a free bag to complete the look, valued at up to $29.99!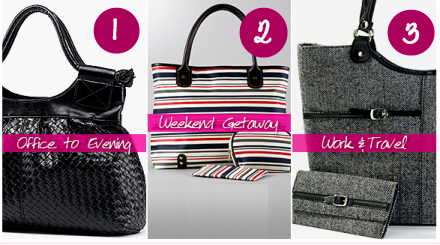 These three bags are eligible to be given away, and you are able to choice the one you want when shopping! Here's what you need to do… place items you wish to purchase in your shopping bag as per usual, then when checking out type in the promo code that corresponds to your chosen bag as follows:
If you would like bag 1 enter code: JLWOVEN
If you prefer bag 2 enter code: JLSTRIPE
If you prefer bag 3 then enter: JLTWEED
Hit apply, complete the checkout process and you're all set! This offer is running for a limited time only however, until Saturday 6th March, or for as long as these bonus items are in stock, so do not delay if interested.
I think this is a super offer, enabling you to complete a new outfit, with a brand new bag, completely for free.